The Taoiseach has said that the Government will be accepting all advice from the National Public Health Emergency Team to lift almost all remaining Covid-19 measures from 28 February.
Changes will include an end to mandatory mask-wearing and an end to PCR testing for most under-55s.
NPHET itself, as advised in the letter to Government, will also be stood down.
Speaking in Brussels today, Micheál Martin said that the country is transitioning out of the emergency phase of the pandemic.
A detailed letter from NPHET was received by the Government last night, which outlined advice that mandatory mask-wearing and measures in education and childcare could be removed from 28 February.
Most people under the age of 55 will no longer be required to test for Covid-19, even if they are showing symptoms of the virus.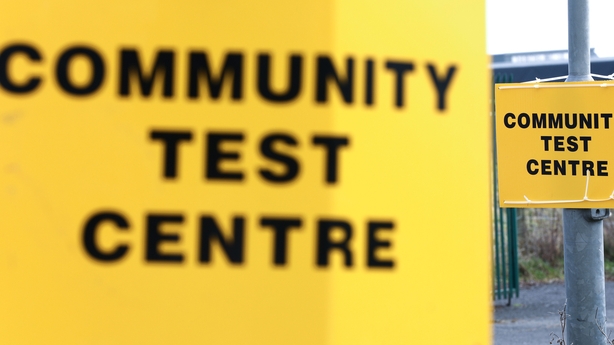 However, anyone with symptoms is still being advised to self-isolate until 48 hours after their symptoms are gone.
In the nine-page letter to the Minister for Health, NPHET is advising significant changes to the testing and tracing system, which will focus on reducing the severe impacts of the virus, rather than on reducing transmission.
PCR testing will still be recommended for those who are aged 55 or over, those who are pregnant, those with a high-risk medical condition, and those who are immunocompromised or live or care for someone who is.
Asymptomatic close contacts other than healthcare workers do not need to restrict their movements.
The letter from Chief medial Officer Dr Tony Holohan, published this evening, said: "It is now appropriate to transition from a response based on extensive case findings and tracing of infection to reduce transmission, towards a response focused on mitigation of the severe impacts of Covid-19, with a continuing requirement to protect those most vulnerable to the severe effects of the disease."
---
Read more:
Latest coronavirus stories
---
In the same letter, he recommended an end to mandatory masks in retail and other indoor public settings, public transport, taxis, and for staff in hospitality settings.
Public health measures in early learning settings, school-aged childcare, primary and secondary schools, including physical distancing, the use of 'pods' and mask-wearing, could also be removed, NPHET said.
Masks will no longer be mandatory for public transport, but should still be advised.
NPHET said that physical distancing can be difficult on buses, trains and other public transport settings where "those who are more vulnerable to the severe impacts of Covid-19 do not always have a discretion to avoid it".
NPHET also recommended that other public health measures, such as hygiene, ventilation and staying at home if symptomatic, should continue.
People's individual choices should be respected when it comes to wearing of face masks and physical distancing, Dr Holohan said, as he recommended the lifting of almost all remaining restrictions.
Dr Holohan said the further easing of measures "will lead to some uncertainty" for many as to how they should protect themselves from the virus.
"NPHET acknowledge that, over the coming period, people will perceive the risk of Covid-19 infection in different ways, depending on their individual medical history and experience of the pandemic to date," he said.
"It will be important that people's individual choices with regard to physical distancing, use of face masks and other protective measures are respected over the coming period," he added.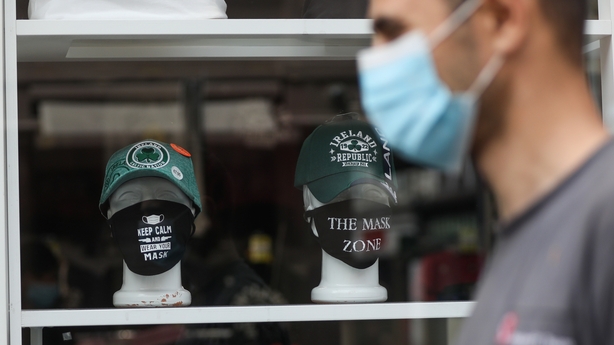 Dr Holohan advised the minister that a communications campaign should be considered by Government to get that message across.
"The current epidemiological profile of Covid-19 continues to provide a broadly stable and positive outlook," said Minister Stephen Donnelly.
"The advice from NPHET to remove mandatory mask wearing is a key indicator that we are moving forward in terms of our ability to live with Covid-19," said Mr Donnelly.
"Our ability to ease restrictions is thanks to the response and support of people across the country and our successful vaccine programme.
"I welcome these recommendations and I would like to take this opportunity to thank members of the NPHET for their expertise, commitment and guidance through what has been such a difficult period. Their contribution cannot be overstated."
Meanwhile, the Department of Health has been notified of 8,593 new cases of Covid-19.
The new figures consist of 4,821 PCR-confirmed cases and 3,772 positive antigen tests registered through the HSE portal.
As of 8am today, 591 Covid-19 patients are in hospital, down 48 on yesterday, of whom 57 are in ICU, down one.
Elsewhere, a senior virologist has warned that Covivd-19 "hasn't gone away".
Speaking on RTÉ's Drivetime, Assistant Professor of Virology at UCD Dr Gerald Barry said: "The pandemic has not finished. Yes, okay, it isn't with Omicron, thankfully, as bad as it used to be, but vulnerable people, older people in particular, are still vulnerable to this infection."
He said that antigen testing and the free access to these tests should continue.
Antigen testing should be "strongly encouraged" for people who live with or will be in contact with people who are deemed vulnerable.
"I think there are still concerns about the spread of this in the community, particularly for vulnerable or unvaccinated people," he said.
Dr Barry said that the retention of masks in healthcare settings is a "clear acknowledgement" that transmission in these environments is a concern.
He said that people visiting nursing homes should be encouraged to take an antigen test first.
Reporting Mary Regan, Tommy Meskill, Paul Cunningham