The United States is shipping nearly 1.7 million doses of Covid-19 vaccine to Uganda, in the latest wave of jabs donated to stem the global pandemic.
"Thanks to the US commitment to playing a leading role in ending the pandemic everywhere, the United States is shipping 1,684,800 doses of Pfizer vaccine to Uganda," a senior US official said, asking not to be named.
The vaccines are being shipped, starting today, through Covax, the global distribution initiative co-led by public-private partnership Gavi.
White House Covid-19 response coordinator Jeff Zients yesterday announced that the United States had reached the milestone of 400 million vaccine doses delivered to 112 countries.
"Four hundred million doses shipped for free with no strings attached," Mr Zients said.
Washington has pledged 1.1 billion shots to the rest of the world - more than any other country - and has already sent vaccines to countries ranging from Guatemala to Papua New Guinea.
The US shots often cross paths with shipments from China and Russia in what has been dubbed "vaccine diplomacy," although the US official insisted "we are sharing these doses not to secure favours or extract concessions."
According to figures from Johns Hopkins University, just 4.36% of Uganda's population is fully vaccinated.
England's stricter 'Plan B' Covid-19 measures expire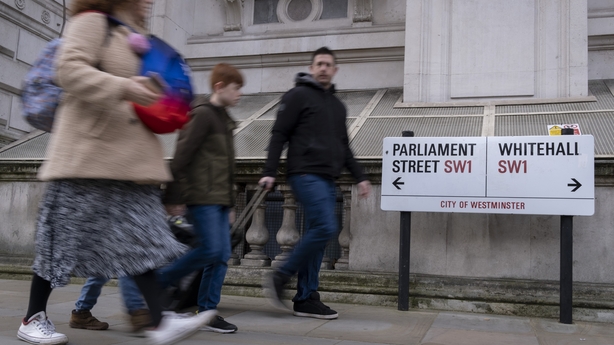 After an uncomfortable but relatively brief return to coronavirus restrictions triggered by the Omicron variant, England is going back to "Plan A" - learning to live with a disease that is probably here to stay.
The bet is that booster jabs, antiviral pills and Omicron's lower severity will enable the government to manage outbreaks of a virus that cannot be shut out.
Other countries equally keen to unshackle business and personal freedom will be watching.
Work-from-home guidance ended last week, and measures such as mask mandates and Covid passes, also introduced in England last month, lapsed today, returning the rules to where they were last July.
The UK Health Security Agency is preparing to switch focus to supporting vulnerable individuals rather than imposing national rules, according to a draft policy seen by Reuters.
"As we evolve to move to living with Covid, UKHSA's Covid-19 response will move from a whole nation approach to a targeted response, focused on protecting the vulnerable," read the paper, titled "UKHSA Covid-19 Vision - DRAFT".
"We will ensure that our future response is more streamlined, flexible, and convenient for citizens and delivers value for money."
British Prime Minister Boris Johnson, who has presided over a death toll of 150,000 that ranks seventh in the world, was forced in December to introduce the "Plan B" restrictions, angering some of his own lawmakers. He now has a strong political imperative to scrap them.
As police investigate gatherings at his offices during Covid lockdowns, in apparent violation of laws he had himself imposed, he faces the biggest crisis of his career, while many of his members of parliament are determined that he must return life to near-normal.
Mr Johnson told lawmakers last week: "As COVID becomes endemic, we will need to replace legal requirements with advice and guidance."
He also said he would let the law that obliges people with Covid-19 to self-isolate lapse in March, and even look to bring that date forward.
Much of his confidence stems from the nature of Omicron, which drove infections to record levels in December without increasing hospitalisations and deaths to the same extent.
---
---
Australia reports fewer Covid-19 deaths, hospitalisations steady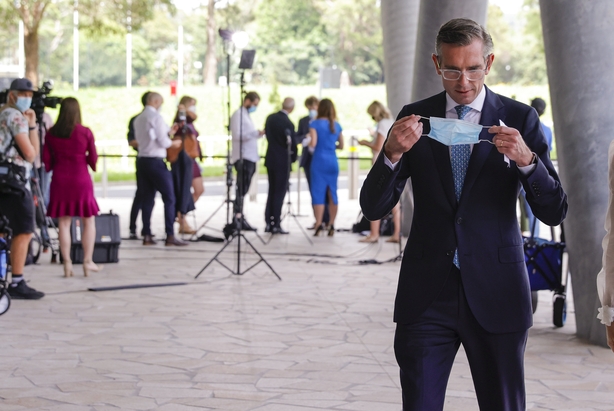 Australia has reported fewer Covid-19 deaths, a day after recording a pandemic high, while hospital cases remained steady, raising hopes the country's worst outbreak may have peaked.
Officials reported a total of 59 deaths, down from a pandemic peak of 87 yesterday, with just two states still to report figures.
Hospitalisations have remained steady at around 5,000 for the last few days, peaking at just under 5,400 on Tuesday, with admissions falling for the second straight day in New South Wales, the worst-affected state.
New South Wales Premier Dominic Perrottet said the state's health system was "currently operating within capacity" against the Omicron-fuelled outbreak.
"Hospitalisations and (intensive care units) remain stable and that is incredibly pleasing and reassuring," Perrottet said during a media briefing in Sydney, the state capital.
While the Omicron variant is considered a milder strain, thesheer number of cases has put enormous pressure on hospitals,leading to staff shortages.
Nurses and midwives at a major Sydney hospital were the latest medical workers to protest conditions, holding a rally outside the facility.
The national cabinet, a group of federal and state leaders, is due to meet later today to discuss pandemic strategy as the retail sector calls for its workers to be added to the list of those exempt from quarantine requirements.
Workers in key industries, including health, food distribution and transport, can leave self-isolation to attend work, if they are symptom-free but that rule does not apply across the entire retail sector.
Australia's daily new cases have dropped to around 46,000,well down from a peak of around 150,000 two weeks ago.
The country of 25 million has reported a total of more than 2million infections, and 3,389 deaths.
No exit from zero-Covid: China struggles to find policy off-ramp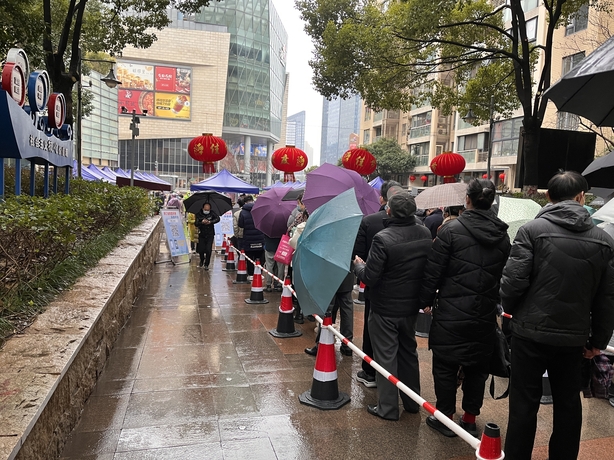 China's "zero-Covid" stance has put it at odds with the rest of the world and is exacting amounting economic toll, but an exit strategy remains elusive as authorities worry about the ability of the healthcare system to cope and adapt to new strains.
Chinese medical experts believed last year that higher vaccination rates would eventually allow China to relax tough rules on movement and testing as infection rates slow elsewhere.
The emergence of the highly transmissible Omicron variant dashed those hopes.
While some analysts have branded China's approach as "unsustainable", many local health experts - and some from overseas - say the country has no choice but to continue given its less developed health system.
Some even argue China's economy could even emerge stronger than ever if it keeps Omicron at bay.
"For a large country with a population of 1.4 billion, it must be said that the cost effectiveness of our country's prevention and control has been extremely high," said Liang Wannian, head of the expert epidemic prevention group at China's National Health Commission, at a Saturday briefing.
Kristalina Georgieva, managing director of the International Monetary Fund, called on China last week to "reassess" its approach, saying it had now become a "burden" on both the Chinese and global economies.
But China is concerned the cost of lowering its defences could prove even higher, especially with a healthcare system that has lagged its broader development.
"With a large population and high density the government is rightly concerned about impacts for the spread of the virus," said Jaya Dantas, professor of international health at the Curtin School of Population Health in Perth, Australia.
China had 4.7 million registered nurses at the end of 2020, or 3.35 per 1,000 people, official data showed. The United States has around 3 million - around 9 per 1,000.
New Mexico governor becomes substitute teacher amid Covid shortage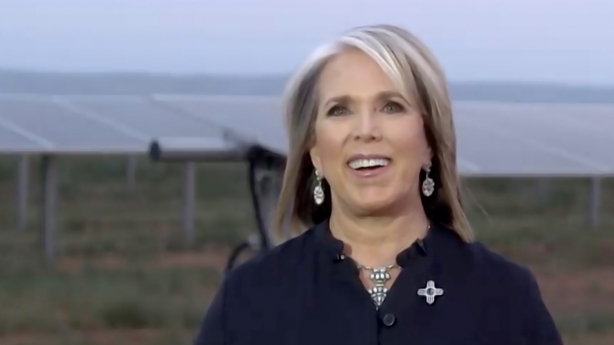 The governor of New Mexico started work yesterday as a substitute teacher, replacing one of the thousands of educators across the United States who have been forced off work by the Covid-19 pandemic.
Michelle Lujan Grisham - a lawyer by training - swapped the governor's mansion for the classroom as part of the "Supporting Teachers and Families" initiative designed to plug holes in staffing in schools and child care across the state.
"It was maybe one of the best days in my entire career," Ms Grisham said after the final school bell had rung.
"It was easier than managing the cabinet," she quipped, but "it was more complicated than I was expecting."
Last week, Ms Grisham issued a plea for state workers and National Guard troops to sign up as licensed substitute teachers and child care workers.
"Our schools are a critical source of stability for our children, we know they learn best in the classroom and thrive by being among their peers," the governor said in a statement announcing the program.
The US is facing an unprecedented wave of Covid-19 infections, driven by the highly contagious Omicron variant.
Nearly five million new cases were logged last week, with New Mexico among hard-hit states.
Almost half of the southwestern state's school districts were forced to return to online classes in recent weeks, with teachers and faculty members having to isolate after being infected or being a close contact of a Covid-positive person.