The Government has decided to continue and extend the provision of a number of key Covid-19 supports, particularly the Employment Wage Subsidy Scheme.
In a televised address this evening, the Taoiseach Micheál Martin said that the "recovery of our society and economy is already underway" and "we will continue to do what is necessary to support it".
The reduced levels of Employment Wage Subsidy Scheme (EWSS), due to commence on 1 February, will be delayed by a month for businesses that were directly impacted by the public health restrictions introduced in December 2021.
A restart payment of one week's support will be paid to Covid Restrictions Support Scheme (CRSS) recipients to assist re-opening.
The tax debt warehousing scheme to provide liquidity support to businesses will be extended by a month to 30 April 2022.
Fees for special exemption orders for late licences will continue to be waived until the 30 April.
The PUP will close for new applications from the 22 January. Anyone remaining on PUP will move to a weekly rate of €208 with effect from payments made on 8 March.
After that, remaining PUP recipients will start transitioning to standard jobseeker terms, and if eligible, will move onto a jobseekers payment with effect from payments on 5 April.
Enhanced illness benefit will be extended until the end of June 2022.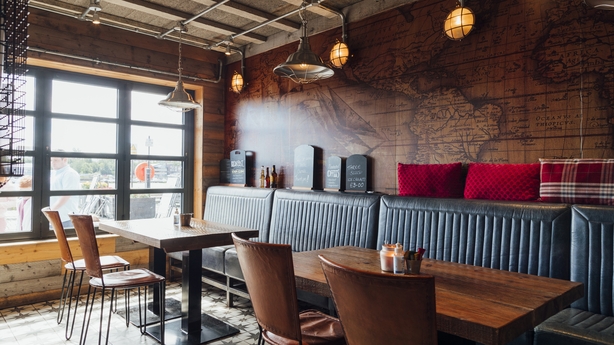 Meanwhile, the Tánaiste said that while restrictions will end tomorrow, business supports will not.
Leo Varadkar said that for businesses who were closed or restricted by Covid regulations, there will be a final double payment next week under the Covid Restrictions Support Scheme, which will then cease.
Mr Varadkar said the enhanced illness benefit will run until the end of June 2022 for people who have sypmtoms, test positive or are a close contact and have to isolate or restrict movements and the Government hopes to have a statutory sick pay scheme in place by then.
He also said that for nightclubs and late bars fees for special exemption orders and late bars are being extended until the end of the April.
Majority of measures to be removed tomorrow
The Taoiseach announced this evening that from 6am tomorrow, the majority of public health measures will be removed.
Closing time for hospitality and events will return to where it was before the pandemic and the Covid pass requirement for access to hospitality and indoor activities will no longer apply.
The various requirements around managing people's movements at indoor hospitality and entertainment venues will no longer be required and a phased return to the physical workplace for all staff can now commence.
'No cliff edge end to Government supports'
The Sinn Fein Leader has described today is a very good day but she said that life was not returning to normal.
Mary Lou Mc Donald told RTÉ News this evening that it is important that there is not a cliff edge end to Government supports and this needed to be kept under constant review.
'A day of liberation for the Sector' - RAI
The CEO of the Restaurants Association of Ireland has described the announcement to lift restrictions on hospitality as a day of liberation for the Sector.
CEO Adrian Cummins said: "Businesses are breathing a sigh of relief after two years of lockdowns and restricted trading and are excited to trade once again".
He welcomed the fact that "current supports will have no cliff edge" and he said that "small hospitality businesses country wide have built up debt over the past two years and supports will be vital."
'Publicans express huge relief to be fully reopen' - VFI
The Vintners' Federation of Ireland has said that today's news has been "greeted with a huge amount of relief and expectation by publicans and their staff across the country".
Padraig Cribben, VFI Chief Executive said: "The trade must also be given time to get back on its feet so maintaining the EWSS at the current rate for another couple of months is vital.
"Our members have taken a hammering over the past two years so it is reasonable to maintain supports during the initial reopening phase."
'Phased return to offices will be a great boost to many businesses' - SFA
The Director of the Small Firms Association has welcomed the relaxation of emergency measures on small businesses.
Sven Spollen-Behrens said: "We are happy to see most of the restrictions now being lifted as we reach a new phase of response to the virus.
"Allowing a phased return to offices will be a great boost to many businesses who have found it difficult to transition to a remote form of work, and to those many small businesses who rely on trade from office workers."
Céad Míle Fáilte - IHF
The Chief Executive of the Irish Hotels Federation has described the move as a "new dawn" for the tourism and hospitality industry and the 270,000 livelihoods it supports.
Tim Fenn said: "The Government strategy of supporting the sectors most affected has worked so far, and we are very grateful for the solidarity it has shown to our industry.
"We urge the Government now to stay the course and continue with its supports until business levels stabilise."
'Covid supports will be invaluable' - ibec
Ibec, the group that represents Irish business, has welcomed today's announcement.
CEO Danny McCoy said: "While challenges remain, Ibec holds that greater personal responsibility for individuals, and autonomy for businesses in their office operations must be central to the Government's approach in managing the next phase as we progress towards a return to normality.
"It is welcome to see Government aligned with the business community in supporting a phased returns to the workplace over the coming weeks and business will continue to work to ensure that this is done safely.
Mr McCoy also said: "It will take time for many companies to return to pre-Covid levels of trading. These Covid supports will be invaluable in guiding them to this point."