Air travel continued to be severely disrupted in the United States today, with bad weather in parts of the country adding to the impact of a massive spike in Covid-19 infections fuelled by the Omicron variant.
The United States had 2,604 cancelled flights, more than half of the 4,529 cancelled worldwide, according to tracking website FlightAware.
In addition, 3,447 domestic flights were delayed today, out of a total of 7,602 worldwide for the day.
The worst affected US airline was Southwest, which had to cancel 13% of its flight schedule, according to the site.
In the United States, airports in Chicago were particularly hard-hit because of difficult weather, with a snowstorm expected in the area this afternoon and into the night.
The global air travel industry is still reeling from the highly contagious Omicron variant.
Many pilots, flight attendants and other staff are absent from work after contracting Covid-19, or because they are quarantining after coming in contact with someone who has the infection.
Some 7,500 flights were cancelled by airlines worldwide over the Christmas weekend.
China ends 2021 with biggest Covid tally since pandemic began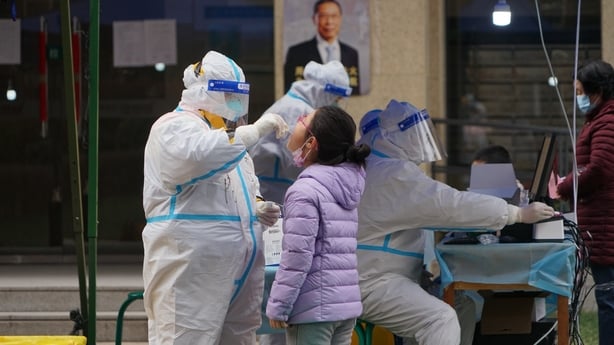 China ended its final week of 2021 with its biggest tally of local coronavirus cases for any seven-day period since subduing the country's first epidemic nearly two years ago, despite some of the world's toughest Covid-19 measures.
The National Health Commission today reported 175 new community infections with confirmed clinical symptoms, bringing the total number of local symptomatic cases in mainland China in the past week to 1,151.
The surge has been driven mostly by an outbreak in the northwestern industrial and tech hub of Xi'an, a city of 13 million.
The deepening outbreak in Xi'an will likely firm authorities' resolve to curb transmissions quickly as and when cases emerge.
The city, under lockdown for ten days as of today, has reported 1,451 local symptomatic cases since 9 December, the highest tally for any Chinese city in 2021.
While China's case count is tiny compared to many outbreaks elsewhere in the world, forestalling major flare-ups in 2022 will be important.
Beijing will be hosting the Winter Olympic Games in February, and the ruling Communist Party will hold a once-every-five-years congress, expected in the autumn, where President Xi Jinping will likely secure a third term as party secretary.
The emergence of the highly transmissible Omicron variant will also drive Beijing to stick to its high vigilance against the virus.
China has reported a handful of imported Omicron cases and at least one locally transmitted case.
---
---
Since August, China has tried to get any outbreak under control within about two weeks, much shorter than the four to six weeks in earlier battles against sporadic flare-ups following the initial nationwide epidemic, according to the National Health Commission.
Cities along China's borders are at higher virus risk, either due to the presence of overland transport links or entry of infected travellers from other countries. Some were hit by Delta outbreaks that resulted in harsh travel curbs last year.
Yunnan, which shares a border with Myanmar, Laos and Vietnam, reported new local symptomatic cases on 92 out of 365 days last year, or 25% of the time, more often than any other province, autonomous region or municipality.
The Xi'an outbreak, which led to cases in other cities including Beijing, could be traced back to a flight arriving from Pakistan, but it was unclear how it spread to local communities.
Many people have been forbidden from leaving their residential compounds, but a city government official said yesterday curbs would be loosened in less risky compounds when the time was right.
China's tough epidemic policies have helped stop its sprawling industrial sector from sliding into prolonged shutdowns, reaping important export gains as other pillars of growth weakened.
But unpredictable disruptions have shaken consumer sentiment and hammered the catering, hospitality and tourism sectors.
New Covid restrictions would be a last resort, says UK health minister

New restrictions in England to slow the spread of Covid-19 will only be introduced as a last resort, health minister Sajid Javid said, stressing that although hospitalisations were rising, the number of patients in intensive care was stable.
The rapid spread of the Omicron variant across the UK has sent infections to record highs, with close to 190,000 new cases reported yesterday.
Scotland, Wales and Northern Ireland have all imposed curbs such as limits on numbers allowed to gather, nightclub closures and social distancing measures in pubs.
"Curbs on our freedom must be an absolute last resort," Mr Javid wrote in an article published in the Daily Mail.
"We must give ourselves the best chance of living alongside the virus and avoiding strict measures in the future."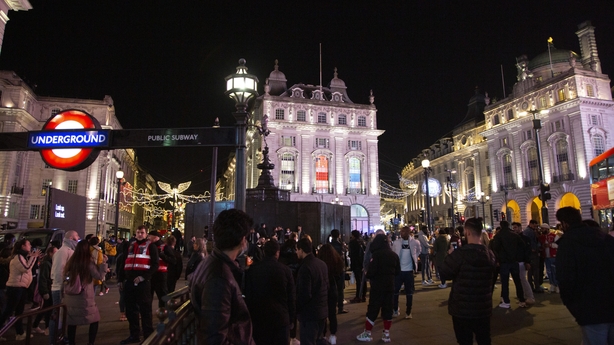 Mr Javid had said on 27 December that no new restrictions would be imposed in England before the end of 2021.
His article suggested none were imminent in 2022 either.
He said that while the Omicron surge meant this was a worrying time, Britain was starting the new year in a far stronger position than it was in 12 months earlier, thanks to the high vaccination rate
"Numbers in intensive care units are stable and not currently following the trajectory we saw this time last year during the Alpha wave," he wrote.
He acknowledged that due to the time lag between infections and hospitalisations, a big increase in people needing care from NHS was inevitable.
"This is likely to test the limits of finite NHS capacity even more than a typical winter," he said, urging people to do everything they could to protect themselves.
India's daily Covid-19 cases rise by 22,775

India has reported 22,775 new Covid-19 infections over the past 24 hours, health ministry data shows, adding to concerns for authorities around the country about the rising number of cases.
The data indicates that thickly populated cities, such as the national capital New Delhi, financial centre Mumbai and Kolkata in the east, are seeing some of the sharpest rises.
In the eastern state of West Bengal, infections rose to 3,450 in the last 24 hours with at least 1,950 cases reported in Kolkata, the capital. Sixteen Omicron cases have been reported in West Bengal.
Kolkata's municipal corporation declared 17 micro containment zones in residential clusters where more than five infections have been reported. People living in the zones are not allowed to leave the area to try to contain the spread of the disease.
The state's director of health services said he was holding meetings with private hospitals to ensure health facilities are ready to deal with the rising number of cases.
India witnessed a devastating second wave of Covid-19 last year when the daily average number of new cases peaked at around 400,000.
Caseloads had dropped significantly since then. For many months the national tally remained well under 10,000 cases a day.
Now, officials and medical experts fear the Omicron variant might fuel a third wave of the disease.