UNICEF is warning that Covid-19 is the worst crisis for children the charity has seen in its 75-year history.
To mark its 75th anniversary, the United Nations agency has published a report 'Preventing A Lost Decade' which highlights the widespread and deepening impact of the pandemic on children amidst increasing poverty and inequality.
It says the human rights of all children are under threat to a degree that has not been seen in more than a generation.
Some countries are recovering and rebuilding, but for many Covid-19 remains a crisis as the global response has been unequal and inadequate.
UNICEF expects that in a best-case scenario, it will take seven to eight years to recover and return to pre-Covid child poverty levels.
It says the number of children who are hungry, out of school, abused, living in poverty or forced into marriage is going up, while the number of children with access to health care, vaccines, sufficient food and essential services is decreasing.
Director at UNICEF's EU Partnership Office Geert Cappelaere says that children need to be at the centre of recovery efforts.
"If we put them at the centre of our recovery efforts, we know that not only children are going to get better, but society as a whole is going to end up better than it has ever been."
Mr Cappelaere said, overall, from a health perspective, while children have not escaped totally, they have not been as badly affected as adults by the effects of the disease, but the indirect impacts are worse for children on many counts.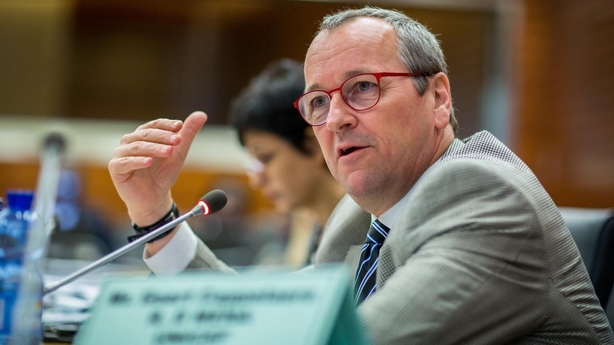 "When you look, for example, at the impact Covid has had across the globe on the education system, it is unprecedented in terms of the time to have lost, the learning time that you have lost. In terms of the magnitude of the impact, it is not only touching children in developed countries it's touching upon children's education across the globe.
"So many, many days, weeks and months of learning have been lost for children. The many gains we have made with the boys and the girls across the globe in moving their education levels higher and higher, for many children, these last couple of years mean a step, and for some a huge step, backward. So, the gains we have made are gone, partially for some but totally undone for others."
Significant impact on education reported
During the first year of Covid-19, schools were either fully or partially closed worldwide for almost 80% of in-person instruction time.
Globally, during year one of the pandemic, schools were fully closed 43% of the time intended for in-person classroom instruction. Schools were partially closed 35% of the time.
Latin America and the Caribbean has been the most affected region with 80% of instruction time disrupted due to full school closures.
In some countries, schools have been closed throughout the entire pandemic from early 2020.
According to data from UNESCO, as of 31 October 2021, an estimated over 55 million students are affected by school closures in 14 countries without any in-person learning.
Lower income countries have been worst affected. Richer schoolchildren have access to digital technology that allows them to learn remotely, whereas children from poorer households are at risk of falling further behind in their education.
Globally, 2.2 billion children and young people aged 25 years or less - two-thirds of children and young people worldwide - do not have an internet connection at home.
UNICEF's report outlines how the cost of the coronavirus is not affecting all children equally.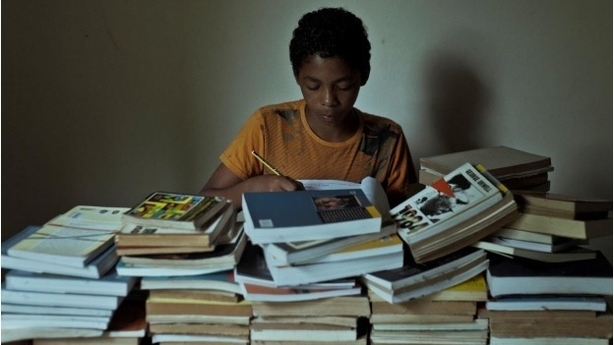 Even before the pandemic, around one billion children worldwide suffered at least one severe deprivation, without access to education, health, housing, nutrition, sanitation or water. This number is now rising.
In 2020, over 23 million children missed out on essential vaccines - an increase of nearly four million from 2019, and the highest number since 2009.
At its peak, more than 1.5 billion students were out of school due to nationwide shutdowns. Millions of children are either not in school or not learning the basic skills they need to build a better future.
Mental health conditions affect more than 13% of adolescents aged 10-19 worldwide.
Globally, 426 million children - nearly one in five - live in conflict zones that are becoming more intense and taking heavier toll on civilians, disproportionately affecting children. Women and girls are at the highest risk of conflict-related sexual violence and 80% of all humanitarian needs are driven by conflict.
Fifty million children suffer from wasting, the most life-threatening form of malnutrition, and this figure could increase by nine million by 2022 due to the pandemic's impact on children's diets, nutrition services and feeding practices.
Approximately one billion children - nearly half of the world's children - live in countries that are at an "extremely high-risk" from the impacts of climate change.
More children are displaced than ever before. Last year, more than 82 million people worldwide were forcibly displaced.
Progress halted in health and immunisation programmes
Years of progress in immunisation programmes were impacted in less than two years of the pandemic. More than one-third of respondent countries reported disruptions to both routine facility-based and outreach immunisation services earlier this year.
In 2020, over 23 million children missed out on essential vaccines, the highest number since 2009. 60% of these children live in just 10 countries (Angola, Brazil, Democratic Republic of the Congo, Ethiopia, India, Indonesia, Mexico, Nigeria, Pakistan and the Philippines).
Every year UNICEF is involved with vaccinating 45% of the world's children under five.
UNICEF Ireland's media and communications manager Danny Smits says this has been a real challenge since the onset of Covid-19.
"We've seen those absolutely vital services, those services that deliver children the vaccines for childhood preventable diseases really being impacted by the pandemic. And so that's one of the one of the different areas that we see really impacted from the pandemic. One of UNICEF's priorities is to continue to keep those vaccinations campaigns going."
Mr Smits says 23 million is the biggest number it has seen in children missing out on life-saving vaccines in over a decade.
"It's a real setback for some of our programmes but we're very much determined to push through with delivering across the world and make sure that the programmes are delivered wherever they're needed," he says.
The charity works in over 190 countries and territories. In Ireland it works with a team of ambassadors who would traditionally go and visit the programmes that they deliver in these countries and raise awareness of the issues.
This has not been possible during the pandemic for health and safety reasons and other challenges.
"We've still been able to connect with our fantastic international colleagues and tell the stories of UNICEF work across the world. And we've been particularly inspired by the response to UNICEF's 'Get a Vaccine, Give a Vaccine' campaign ... despite us not being able to tell the stories from the field as much as we'd normally do, the responses have been absolutely incredible from Irish people. They've donated over two million vaccine deliveries to people in some of the world's poorest countries."
Covid-19 reversing progress on child poverty
UNICEF says the Covid-19 pandemic is reversing progress in the fight against child poverty.
Despite reports that child poverty levels in 2021 are not as high as in the early months of the pandemic in 2020, the report warns the recovery is not fast enough and it will take at least seven to eight years to recover and return to pre-Covid child poverty levels.
In less than two years, since the start of the pandemic, 100 million more children have fallen into multidimensional poverty, a 10% increase since 2019 or approximately 1.8 children every second since mid-March 2020.
UNICEF calculates children in two distinct but complementary measures: children living in monetary poor households and multidimensional poverty (deprivations in at least one of the following: education, health, housing, nutrition, sanitation, and water).
The percentage of children in monetary poor households increased dramatically in 2020 compared to 2019. While globally, 2021 has seen a modest decrease from 2020, there is a stark inequality.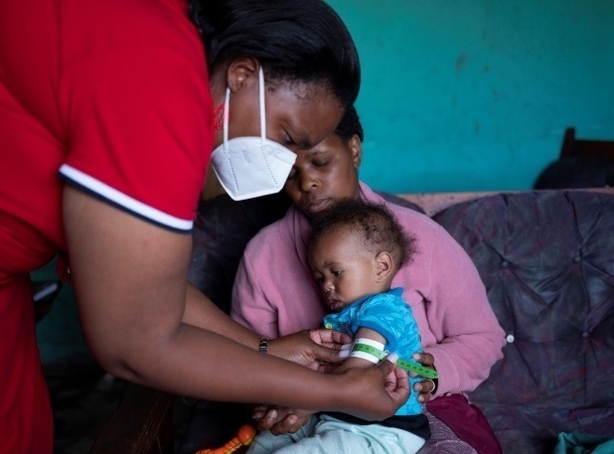 One of the biggest challenges is the big difference in recovery from the pandemic, and the widening gap between richer and poorer countries.
While richer countries are recovering, poorer countries are saddled with debt and development gains are falling behind, and the poverty rate continues to rise in low income and least developed countries.
UNICEF says the actions that are taken now will determine the well-being and rights of children for years to come.
Its report is urging investment to better protect and safeguard children and learn from the pandemic.
Mr Cappelaere says countries need to build back education, health and social protections systems in a way that they are much more resilient in the face of a crisis such as Covid-19.
"In all the efforts to recover from the pandemic, we need to push the governments, we need to push authorities, to put children at the centre of that recovery, bearing in mind the incredible impact it has had upon them.
"I think it is important when we look at the recovery that we build our systems better. Even recently, in the industrialised countries here in Europe we have seen, or Covid has very clearly shown, that even the most advanced health systems and the most advanced education systems, have been struggling coping with the crisis. And that cannot happen again."
While some of the challenge's children face are down to pre-existing factors, Mr Cappelaere has major concerns for the knock-on effect of the pandemic.
He says gains made in education that have been partially or entirely undone need to be addressed.
"Not only from a children's rights perspective but equally for the broader social societal perspective, because a society today with citizens that are poorly or not educated is a society that will struggle to move economically forward. So, education is for us a top priority."