Denmark will close schools, curtail nightlife and urge citizens to work from home to try to stem surging coronavirus cases, Prime Minister Mette Frederiksen has said.
The authorities will add "a few days" extra on either side of the Christmas school holidays, she said.
The holidays will now run from 15 December to 5 January, instead of 17 December to 3 January.
"The plan is not to have a long closure," she added. "We know how important being in school is for the well-being of children."
Bars and restaurants should close at midnight from Friday, and the sale of alcohol will be forbidden after that hour.
Ms Frederiksen recommended that people work from home.
"I know that for many it will be an unwelcome return to the home office ... But right now, it's deemed necessary," she said.
Henrik Ullum, the head of the Danish authority for the control of infectious diseases, said the situation was "extremely serious".
He said the advent of the new Omicron variant was "disagreeable ... as it has spread across the word fast".
Denmark today recorded 6,629 new cases of Covid-19 in the past 24 hours, at least 2,000 more than during the worst daily caseload in the country in December last year.
After living without coronavirus restrictions for about two months, the country last month reintroduced the Covid pass and mandatory face masks.
It has counted 577 confirmed cases of Omicron, after first recording the strain on its soil on 22 November.
Denmark, with a population of 5.8 million, has recorded 2,986 Covid deaths since the start of the pandemic, according to an AFP tally.
Austria allows broad lifting of lockdown
Austria will let a wide range of businesses, from non-essential shops to theatres and restaurants, reopen when its Covid-19 lockdown ends on Sunday, the government said, but many provinces plan to ease restrictions more cautiously.
The list of businesses that can reopen from Sunday applies provided the local province is not keeping tighter restrictions.
Vienna will only let restaurants fully reopen a week later, and the governor of Tyrol province told a news conference several of Austria's nine provinces would reopen only gradually.
France says fifth Covid-19 wave has not peaked yet
The fifth wave of Covid-19 hitting France has not yet reached its peak, government spokesman Gabriel Attal said, and the cabinet's top adviser on the coronavirus indicated a fourth vaccine shot to fight the disease was possible.
"The peak is clearly not behind us, the pandemic continues to gain ground," Mr Attal said during a press briefing following the weekly cabinet meeting, though adding the pace of increase in daily new cases seemed to be slowing somewhat.
"But it's still spreading quickly and will continue to do so in the coming weeks," he said, days after France announced new restrictions to contain the Delta variant-fuelled spread of the virus, including the closure of nightclubs ahead of Christmas and a tightening of social distancing measures.
The seven-day moving average of new confirmed new infections set a new 2021 high of more than 44,500 yesterday.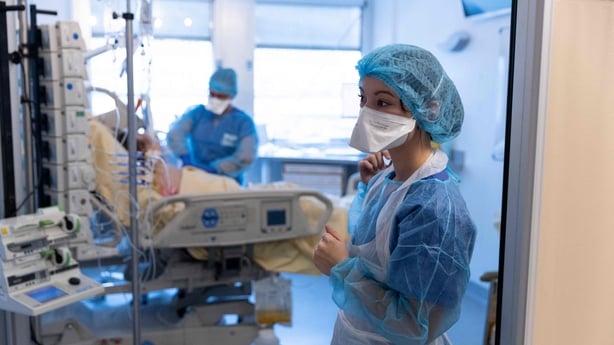 Earlier the government's top Covid-19 adviser Jean-Francois Delfraissy said France will "suffer again" as this new wave was bound to take a toll on an "already tired hospital system".
France, whose adult population is more than 90% fully vaccinated, is hoping a national campaign inviting everyone overage 18 to get a third vaccine - or booster shot - as fast as possible will avoid the need for tougher curbs on daily life.
"For now, there's a call for one booster shot. Will that be enough? I don't know. Maybe we'll need a fourth shot," Mr Delfraissy said, adding that vaccines were mainly effective against severe forms of Covid-19 and less so against transmission of the virus.
---
---
Minister says Nigeria had only weeks to use some donated vaccines
Nigeria's health minister has said some Covid-19 doses donated by rich Western countries had a shelf life that left only weeks to administer the shots.
Osagie Ehanire said the health ministry had declined a request by some vaccine manufacturers to extend the shelf life of the doses by three months.
Two sources have told Reuters that up to one million Covid-19 vaccines are estimated to have expired in Nigeria last month without being used, one of the biggest single losses of doses that shows the difficulty African nations have getting shots in arms.
In response, Mr Ehanire said in a statement expired vaccines had been withdrawn and would be destroyed by the National Agency for Food and Drug Administration. He did not give a figure.
He said if vaccines with a short shelf life arrive back-to-back or in large numbers, logistical bottlenecks occasionally arise.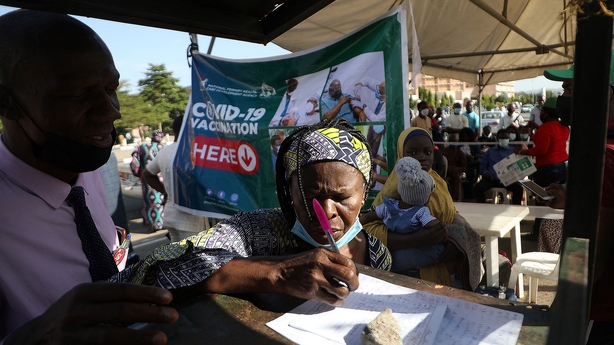 "Some manufacturers offered to extend the vaccine shelf life after the fact, by 3 months, a practice that, though accepted by experts, is declined by the Federal Ministry of Health, because it is not accommodated in our standards," he said.
The World Health Organization said in a joint statement on 29 November with Africa's disease control body (Africa CDC), the GAVI vaccine alliance and other health groups that Covid-19 vaccines donated to African countries should have a minimum of ten weeks shelf life when they arrive in-country.
Mr Ehanire did not say exactly how long the vaccines had when they arrived but that Nigeria had been left with "a very short time, some just weeks, to use them, after deduction of time to transport, clear, distribute and deliver to users."
He said the issue of donations of doses with expiring shelf lives to developing countries was a matter that was under international discussion.
"Developing countries like Nigeria accept them because they close our critical vaccine supply gaps and, being free, save us scarce foreign exchange procurement cost," he said.
Botswana, one of the first countries to detect Omicron, sees no rise in hospitalisations
Botswana has not seen a rise in Covid-19 hospitalisations despite being one of the first countries to detect the Omicron variant, and has managed to fully vaccinate 71% of its 1.3 million eligible population, the health minister said.
The heavily mutated variant has caused alarm among scientists and governments and is widely expected to become dominant because of its high transmissibility. It has spread to at least 57 countries.
"Currently we only have one person in ICU. But there is a trend that we have noticed which is that those that get seriously ill have not been vaccinated," Health Minister Edwin Dikoloti told a news conference.
The number of reported Covid-19 cases in South Africa doubled in the week to 5 December to more than 62,000 and "very large" increases in incidence have been seen in Eswatini, Zimbabwe, Mozambique, Namibia and Lesotho.
The Omicron variant can partially evade the protection from two doses of the vaccine produced by Pfizer and BioNTech, the research head of a laboratory at the Africa Health Research Institute in South Africa has said, reporting the results of a small, limited study.