The Government has agreed to introduce new restrictions to curb the spread of Covid-19 ahead of the Christmas season.
Taoiseach Micheál Martin said they were necessary for Ireland to protect the progress made so far.
He said public health experts have been "exceptionally clear" in their advice to Government.
"The risks associated with proceeding into the Christmas period without some restrictions to reduce the volume of personal contacts is just too high.
"The challenge we face is that while we have stabilised the surge of cases in the country, the daily case numbers are still very high," he added.
In an address to the nation, Mr Martin urged: "Every time we have faced a new challenge we have pulled together as a nation, I am asking you to do so again."
Restrictions will commence on Tuesday, 7 December and last until 9 January.
---
Hospitality
Nightclubs will close.
Strict social distancing will be required in all bars and restaurants, including hotels and they must all revert to the situation that was in place before 22 October.
That means:
Table service only
1 metre between tables
A maximum of six adults per table
There can be no multiple table bookings
Masks must be worn when not at the table
Closing time remains at midnight for hospitality outlets.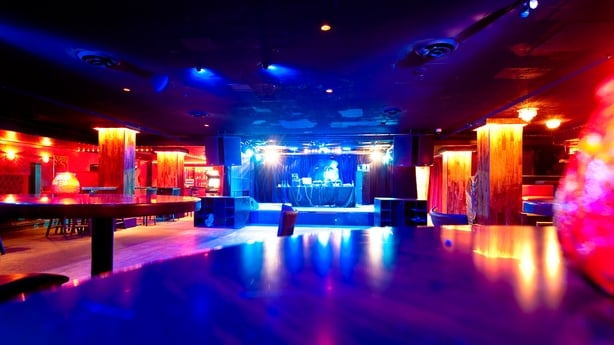 ---
Entertainment
There will be a maximum of 50% capacity at indoor entertainment, cultural, community and sporting events.
They must all be fully seated. Face masks must be worn at all times unless eating or drinking.
This does not include religious or educational events or normal workplace business activity.
Asked about events where tickets have already been sold beyond 50% capacity, Micheál Martin said he appreciates it is "enormously challenging" for venues.
Government will be engaging with the sector, he added.
---
Covid pass extended
The Covid digital cert will now be required in hotel bars and restaurants. The exemption for hotel residents has been removed.
The Covid pass is also being extended to gyms and leisure centres, so entry will be confined to fully vaccinated individuals or those who have proof of recovery from Covid-19.
Swimming pools or standalone swimming pool facilities are excluded from this requirement.
---
Weddings
Guests attending weddings in hotels will not be required to show a Covid cert.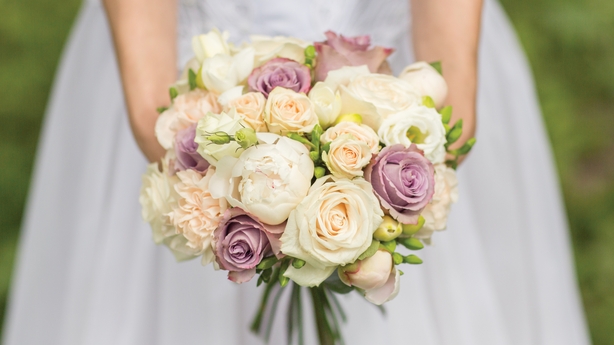 This follows a decision by Cabinet that nuptials will not be affected by any of the new measures.
This was confirmed by the Taoiseach Micheál Martin.
---
Household visits
The Taoiseach warned that the increased social mixing that normally comes with Christmas would put the country's already high daily case numbers under more pressure.
"If Omicron takes hold and if it is more transmissible, the potential for a very serious crisis is obvious."
The National Public Health Emergency Team have advised that visits to private homes over the coming weeks should be kept to a maximum of three other households - that is four households in total - at any one time.
Mr Martin added: "They do acknowledge the need for flexibility."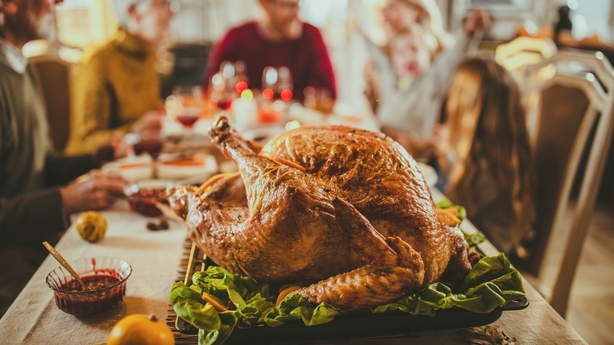 A statement from the Government said: "It is recognised there are specific days and dates (25, 26 and 31 of December) in the calendar which are important social and cultural occasions where families will likely choose to come together in larger household numbers."
---
Business supports
Minister for Social Protection Heather Humphreys confirmed that the Pandemic Unemployment Payment would reopen for applications for workers impacted by the latest restrictions.
"My department will work on this as a matter of urgency and full details will be announced over coming days."
The Covid Restrictions Support Scheme (CRSS) is being revamped and will change to a weekly payment, Tánaiste Leo Varadkar confirmed.
The weekly payment will be made to qualifying businesses in the sector whose trade is significantly impacted due to the new restrictions.
Businesses who expect their turnover to be below half of what it was in 2019 will quality for this additional support.
The payment will amount to 12% of their turnover for the same week in 2019 up to a maximum weekly payment of €5,000.
It is expected to be open for applications by next week with payments commencing shortly afterwards.
Minister for Housing, Local Government and Heritage Darragh O'Brien and Minister of State for Planning and Local Government Peter Burke announced an extension of the current targeted commercial rates waiver for the first three months of 2022.
This waiver will specifically target those businesses in the hospitality and entertainment sector who are impacted by continued restrictions.
Minister for the Arts Catherine Martin said an extra €25 million has been secured to support live entertainment following today's announcement.
---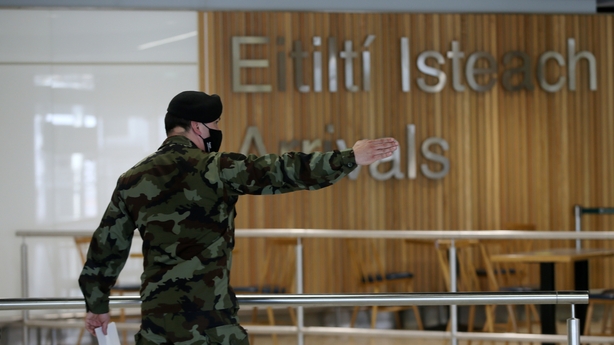 Travel
Anyone arriving into the State after midnight on Saturday (ie: operational from Sunday) will be required to present either an antigen test or PCR test which does not indicate the presence of Covid-19.
Minister for Transport Eamon Ryan said the measure, originally planned to start today, had to be delayed to allow airports and others to set the system up.