The new coronavirus variant, Omicron, has been detected in two Israeli doctors, one of whom had returned from a conference in London in the past week, a spokesperson for Sheba Medical Center near Tel Aviv confirmed.
The two doctors had received three doses of the Pfizer/BioNtech vaccine, and so far have shown mild Covid-19 symptoms, the hospital said.
The physician who had returned from Britain had probably infected his colleague, it said.
Two more people have been identified in Israel as carrying the new variant, health officials have confirmed, one of them a tourist from Malawi who had received the AstraZeneca vaccine.
Israel shut its borders to foreigners from all countries for 14 days on Saturday to try to contain the spread of Omicron and has reintroduced counter-terrorism phone-tracking technology to trace contacts of a handful of people who have likely been infected.
Israel hopes that within those 14 days it will better know how effective Covid-19 vaccines are against Omicron.
Around 57% of the country's 9.4 million population is fully vaccinated.
China says Omicron will 'lead to challenges' for Winter Olympics
China has warned that the Omicron Covid-19 variant would cause challenges in hosting next February's Winter Olympics in Beijing.
Although China has largely quashed the coronavirus within its borders through travel restrictions and snap lockdowns, recurrent domestic outbreaks linked to the Delta variant have put the authorities on high alert.
"I think it will definitely lead to challenges linked to prevention and control," foreign ministry spokesman Zhao Lijian said, adding that Beijing "appreciates the efforts by South Africa in offering timely information" on the variant.
"But China has a lot of experience in responding to Covid-19," Zhao added. "I firmly believe the Winter Olympics will be conducted smoothly."
China is determined to pull off a smooth Olympic Games unmarred by Covid-19, in what would be a decisive propaganda win for Beijing's zero-tolerance Covid strategy.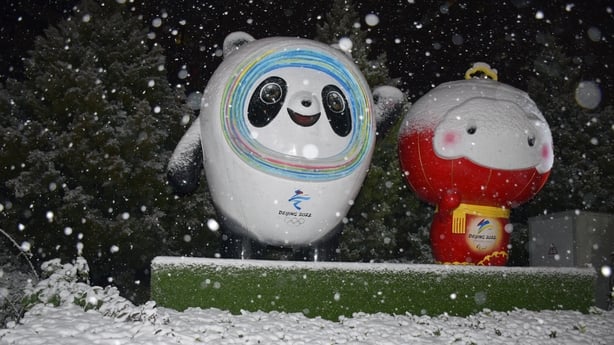 Thousands of athletes, media and participants arriving from overseas are required to enter a strict "closed-loop" bubble.
Organisers last month admitted that the virus would be the "biggest challenge" in hosting the Games.
But health authorities said they had the means to cope with the new variant.
"China has already done a good job of technical preparations" for the Omicron variant, said Xu Wenbo, head of the virus control institute at China's Centre for Disease Control and Prevention.
"We have many lines of technical research, including preliminary technical research into deactivated vaccines, protein-based vaccines and vector-based vaccines," he said at a separate briefing.
More than 1.1 billion people have been fully vaccinated against the coronavirus as of yesterday, according to health authorities.
Japan confirms first case of Omicron variant
Japan has confirmed its first case of the Omicron variant of the coronavirus, the Kyodo news agency reported today, citing unidentified government sources.
Japan shut its borders to foreigners today for at least a month, among the strictest measures in the world to halt entry of Omicron.
Health Minister Shigeyuki Goto said yesterday that a traveller from Namibia had tested positive for the coronavirus at the airport, and that further tests were needed to find out if it was from the new variant.
Case of Omicron variant found on French territory of Reunion
A person has tested positive for the Omicron variant of the coronavirus on the French Indian Ocean island of La Reunion, official researcher Dr Patrick Mavingui said.
Dr Mavingui said the person was a 53-year old man who had travelled to Mozambique and made a stop-over in South Africa.
The patient who returned to La Reunion some two weeks ago, is currently in isolation, Dr Mavingui told local French media.
Health ministry data showed yesterday that France had registered its biggest jump in coronavirus-related hospital admissions since the spring.
The number of patients in intensive care units with Covid-19 jumped by 117 to 1,749 people, the biggest increase since March-April, when the ICU number rose by more than 100 per day on several day.
India promises more Covid-19 shots to Omicron-hit Africa after Chinese move
India stands ready to "expeditiously" send more Covid-19 vaccine to Africa to help fight the Omicron variant, New Delhi said after China pledged 1 billion doses to the continent.
India and China have close ties with many African countries but Beijing has pumped much more money into the region, and yesterday promised to invest another $10 billion.
India said it had supplied more than 25 million doses of domestically made shots to 41 African countries, mostly through the global vaccine-distribution network COVAX.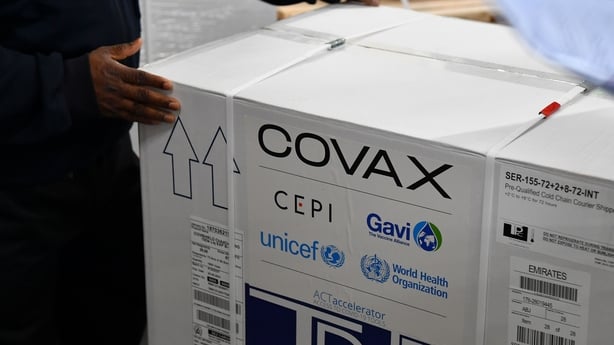 The foreign minister said the government had cleared all orders placed by COVAX for supplies of the AstraZeneca vaccine to countries such as Malawi, Ethiopia, Zambia, Mozambique, Guinea and Lesotho, apart from delivering doses of the home-grown Covaxin shot to Botswana.
It did not say how many doses have been approved recently.
"Any new requirement projected either bilaterally or through COVAX will be considered expeditiously," it said, also promising the supply of life-saving drugs, test kits, gloves, PPE kits and medical equipment such as ventilators as required.
India last month resumed overseas shipments of Covid-19 vaccines for the first time since April, when it banned exports to inoculate its own citizens as infections surged.
Domestic vaccine production has more than tripled since then to about 300 million doses a month.
The country has administered at least one dose to 83% of its 944 million adults and two doses to 47%.
Singapore boosts testing, holds off on further reopening over Omicron
Singapore will hold off on more reopening measures while it evaluates the Omicron variant and will increase testing of travellers and frontline workers to reduce the risk of local transmission, authorities have said.
A quarantine-free entry policy for vaccinated arrivals in the Asian financial and travel hub will not be extended to more countries for now, while current social distancing measures will remain in place, Health Minister Ong Ye Kung said.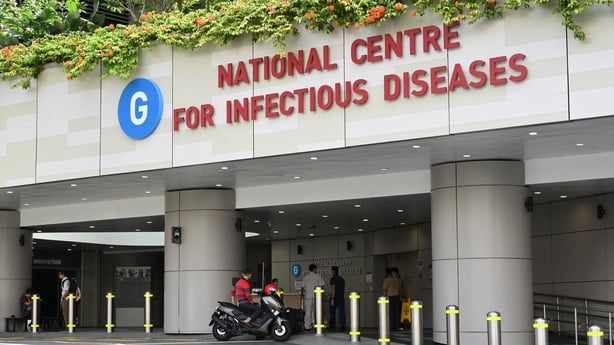 "This is a prudent thing to do for now, when we are faced with a major uncertainty," he told a media briefing, adding that the variant had not yet been detected locally.
Any Omicron cases found in Singapore will be placed in government healthcare facilities rather than the home isolation so far used for mild Covid-19 cases.
Perth in doubt for Ashes finale over Covid rules

Perth's hopes of hosting the fifth Ashes Test were in serious doubt today after Western Australia's premier said players and broadcasters must quarantine for 14 days on entering the state.
Cricket officials had been confident the potentially pivotal clash between Australia and England would go ahead in the city after suggestions that some of its tough Covid restrictions would be relaxed or exemptions granted.
But the emergence of the new Omicron coronavirus variant has complicated matters and Premier Mark McGowan indicated the state's hardline quarantine rules would remain.
Canberra and Hobart have both expressed interest in hosting the match should Perth be axed, although a second Test in either Sydney or Melbourne are also options.
"The thing about the Ashes and Cricket Australia is we have put in place very strict rules," Mr McGowan told reporters.
"We've said to them they need to have 14 days of quarantine and that has to apply to all of the broadcast staff, all the cricket staff."
The Perth Test is scheduled to start on 14 January, five days after the fourth Test in Sydney, meaning a two-week quarantine period would not be possible.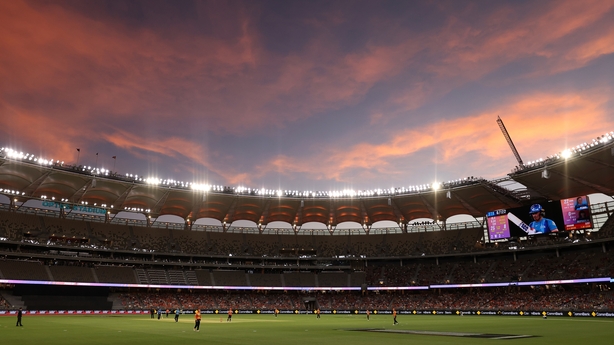 Mr McGowan stressed that players' families would not be allowed in no matter what.
"They can't just bring wives and girlfriends with them - the same rules as we put in place for the AFL (Australian Rules). It is up to them whether they want to adhere to those rules or not."
Australian media said the Melbourne Cricket Ground was the frontrunner to replace Perth, possibly under lights as a day-night match with the pink ball.
The Ashes gets under way next week in Brisbane before moving to Adelaide, Melbourne and Sydney ahead of Perth.