Portuguese Prime Minister Antonio Costa has said that authorities in one of the world's most vaccinated nations may bring back some measures to stop the spread of Covid-19 in the run-up to Christmas as infections soar across Europe.
The number of new cases has been gradually rising over the past month in Portugal, reaching a two-month daily high of 1,816 infections on Saturday.
The 14-day infection rate stood at 156 cases per 100,000 people yesterday, about double that in neighbouring Spain, which has a slightly lower share of its population fully vaccinated, but still well below over 500 in Germany and more than 900 in the Netherlands.
"We must try to act now so we can reach the Christmas period with less fear," Mr Costa told reporters on the sidelines of an event in central Portugal. "The later we act, the greater the risks."
Government ministers are expected to meet health experts on Friday to evaluate the situation and only then will decide on which rules to impose.
Mr Costa said measures would be only applied when "strictly necessary".
Around 86% of Portugal's population of just over 10 million is fully vaccinated against Covid-19. It has reported around 1.1 million cases and 18,265 deaths since the pandemic began.
---
---
The country faced its toughest battle against Covid-19 in January, forcing authorities to impose strict lockdown measures, that have since been lifted.
Mr Costa said the government was unlikely to bring back a lockdown and that the new measures would aim to "disturb people's lives as little as possible".
Mask-wearing is still required on public transport, in shopping malls and at large gatherings.
The EU digital Covid-19 certificate is required to enter nightclubs and big events, as well as to travel.
Greeks shut restaurants in Covid fines protest
Thousands of Greek restaurant owners shut their businesses in a nationwide one-day protest against restrictions and tougher fines aimed at increasing the vaccination rate.
They object to recent measures making establishments responsible for checking the vaccination or test status of customers.
Any restaurant or cafe found serving customers without the proper documentation risks a fine of €5,000 and temporary closure.
Owners highlight that customers are fined only €300.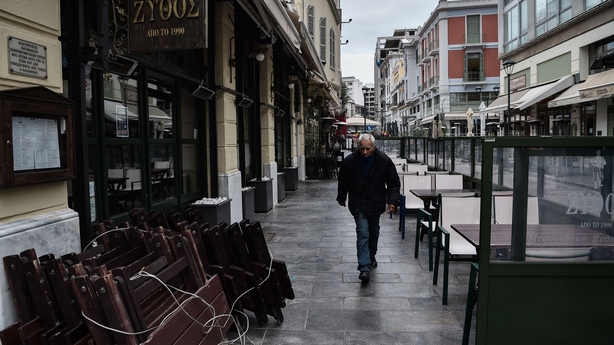 The Poese union, which represents over 100,000 businesses and some 400,000 workers nationwide, said the sector had lost more than 37% of its turnover between 2019 and 2020 because of the pandemic.
It added that a better-than-expected tourism season was not enough to cover the losses of the past 16 months.
"Many people are afraid to dine out after the latest measures," said Yorgos, a restaurant employee in Athens' tourist Plaka district.
Coronavirus cases in Greece are at the highest level since the start of the pandemic, with the daily infection rate hovering around 7,000 for much of the past week.
Out of a population of 10.7 million, fewer than 6.5 million in Greece are fully vaccinated.
Dutch debate dropping 'corona pass' to indoor venues for the unvaccinated
The Dutch parliament has debated a government proposal to scrap the "corona pass" for people not vaccinated against Covid-19, with proponents citing record-high infection rates and opponents saying the move would be discriminatory.
The pass, which grants access to indoor public venues, is now available to people who have been vaccinated, have recovered from the virus or have tested negative for it.
Under the current government proposal, the last option would be dropped.
It was unclear whether the coalition government would be able to scrape together a majority of seats in a deeply divided parliament needed to pass the proposal, given criticism that it would turn some people into "second-class citizens".
The Netherlands reimposed some lockdown measures last weekend in an effort slow a resurgence of coronavirus contagion, but infections have continued to spread.
The National Institute for Health (RIVM) today reported a record of more than 110,000 cases in the week ended 16 November, an increase of 44% from the week before, with the strongest rise among children aged 4-12.
Hospitals have been forced to scale back regular care to make space for a surge in Covid-19 patients.
In the past week, hospitalisations were up 12% and the number of intensive care patients increased by 3%, the RIVM said.
About 70% of those in intensive care last month were unvaccinated or only partially vaccinated, the figures show.
Scotland to consider expanding Covid passport scheme
The Scottish government is to consider expanding its coronavirus vaccine passport scheme to pubs, cinemas, theatres and other hospitality venues from 6 December, First Minister Nicola Sturgeon has said.
She told MSPs in the Scottish parliament that a final decision will be made next Tuesday on whether the scheme will be expanded to cover more settings.
Vaccine passports were introduced at the start of October.
They apply to nightclubs, adult entertainment venues, unseated indoor events with more than 500 people, unseated outdoor events with more than 4,000 people, and any event where more than 10,000 people are present.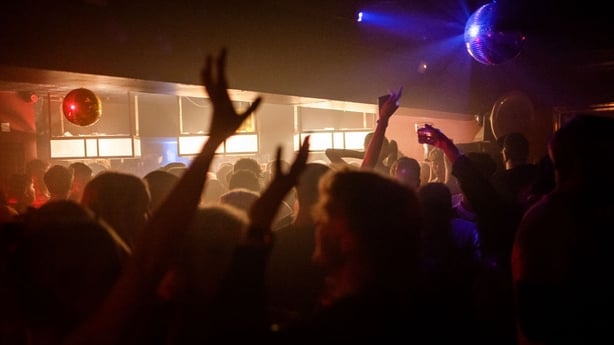 Ms Sturgeon said her government will also consider introducing the option to provide a negative Covid-19 test result to enter venues.
Business leaders in Scotland have claimed firms are opposed to further coronavirus restrictions.
Almost two thirds (65%) of companies surveyed for Scottish Chambers of Commerce (SCC) were against increased use of vaccine passports, more home working and greater use of face coverings.
Hospitality bodies also opposed the move, saying that any extension of the vaccine passport scheme would have a "devastating impact".
The First Minister also told the parliament that she was asking employers to look again at supporting more employees to work from home.
Munich cancels Christmas market over Covid resurgence
Munich has become the first major German city to cancel its upcoming Christmas market, which usually draws some three million visitors, blaming the "dramatic" coronavirus resurgence.
Munich mayor Dieter Reiter called it "bitter news" for the city's residents and stallholders, but said it would be irresponsible for the event to go ahead.
"The dramatic situation in our hospitals and the exponentially increasing infection figures leave me no other choice: unfortunately, the Munich Christmas market cannot take place this year," Mr Reiter said in a statement.
Many German Christmas markets were called off in 2020 because of the pandemic, but Munich "Christ Child Market" is the first of the larger, more popular ones to be axed this year.
It was due to open next Monday.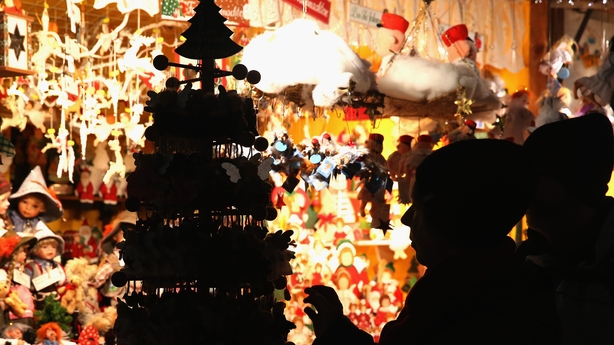 Munich is located in Germany's southern Bavaria region, which is grappling with one of the country's highest infection rates amid a ferocious fourth wave of the pandemic.
Bavaria had a weekly incidence rate of 554.2 recorded infections per 100,000 people, according to the Robert Koch Institute, well above the nationwide figure of 312.4 - an all-time high for the country.
Germany hosts some 2,500 Christmas markets each year that are popular with visitors who come to savour mulled wine and roasted chestnuts, and shop for seasonal trinkets among clusters of wooden chalets.
In pre-pandemic times, they drew about 160 million domestic and international visitors annually who brought in revenues of €3 billion to €5bn, according to the BSM stallkeepers' industry association.
Eyes are now turning to cities such as Cologne, Stuttgart, Nuremberg and Dresden, which are in the midst of preparing their own popular Christmas markets.