It is around a month since the Government announced the "enhanced role" antigen tests would play in this phase of society reopening. Ever since, the devices have become part of ever day life for many people around the country. However, for many others, confusion remains.
Here's a quick guide on how to best to use them - and, depending on the result, what to do next.
---
Is there an antigen test brand that I should buy?
Neither the Department of Health or the HSE has specifically recommended any particular brand of antigen test. However, when buying a kit, you should make sure there is a 'CE' mark on the box. This means the test conforms with European health, safety, and environmental protection standards. The European Commission also keeps a list of scientifically validated antigen tests, which it updates frequently.
How long does it take?
Not all antigen tests are the same, but you are advised to wait around 15 minutes to get your result. Each test contains specific instructions on what you should do and how long it takes.
What is in the box?
Typically, each box will contain a set of instructions, a sterile swab, a pre-filled extraction tube with a dropper tip, and a test cassette.
We need your consent to load this rte-player contentWe use rte-player to manage extra content that can set cookies on your device and collect data about your activity. Please review their details and accept them to load the content.Manage Preferences
What is the first thing I do?
As outlined above, the very first thing that should be done is to read the instructions. This will make sure your test is as accurate as possible.
After that, ensure the area you are taking the test is thoroughly cleaned and that your hands are washed.
Take the swab and cassette out of their containers and peel the foil off the tube. Place the tube with the solution in the test kit hole for stability.
Then take the swab and insert it into your nostril about 2cm and roll it around about 5 times getting good contact with insides of your nostril. Repeat this step with the other nostril.
Does it hurt?
This step in testing should not hurt. If it does, you may be swabbing further or with more force than you should be. It may feel slightly uncomfortable at first, but it is a quick process, which lasts only seconds.
After this, dip the absorbent end of the swab in to the solution and roll it around well, about 6 times, pinching the sides of the tube to ensure the swab contents are well absorbed into the solution.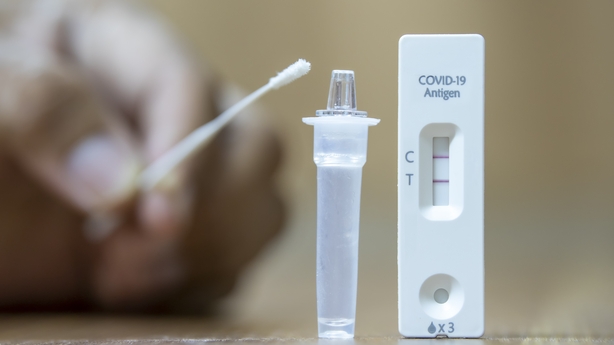 How long should I leave the swab in the tube?
This only takes a minute or two, there is no indicator or colour change to let you know it is ready to go on the cassette, but if you're concerned, set a timer for one or two minutes.
After this, remove the swab and secure the tube with the lid provided. If there is a small rubbish bag, place the swab in it. If not, put it in the rubbish bin.
Place four drops of the solution into the testing device, then wait.
What does 'C' and 'T' stand for?
They stand for 'control' and 'test'. Their meanings are not really important, but what is important is to note what the lines beside them mean.
One line on the C, means a negative result. Two lines, one on C and one on T would indicate a positive result. If no lines at all register, the test is invalid.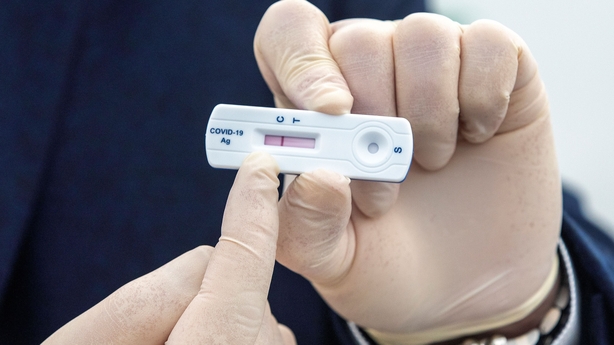 Can I be confident with my result?
As frequently stated, a PCR test is the most accurate way to test for Covid-19. A PCR test is able to detect a Covid-19 infection even before the person becomes infectious. PCR testing can detect very small amounts of virus - and so can be effective over a longer period of a person's infection.
A rapid antigen test, on the other hand, reveals patients at the peak of the infection, when the body has the highest concentration of viral proteins.
The test will find the virus in most people who have symptoms but, in some cases, it may not pick up the virus at all, particularly in people who have no symptoms.
What happens if my result is invalid?
If your test is invalid, you should repeat the whole process with another test.
If my results is negative, I am okay to socialise as normal?
If you have no symptoms, then yes, but only in theory. Public health experts are now asking people to cut back on socialising.
Last week, Chief Medical Officer Dr Tony Holohan stressed the importance of keeping contacts low and avoiding crowds, wearing a mask correctly and avoiding poorly ventilated indoor spaces.
If you have symptoms, you should still isolate, even if you produce a negative antigen test. Hospitals are also facing the added pressures from the Respiratory Syncytial Virus (RSV), norovirus (the winter vomiting bug) and influenza, many of which have similar symptoms to Covid.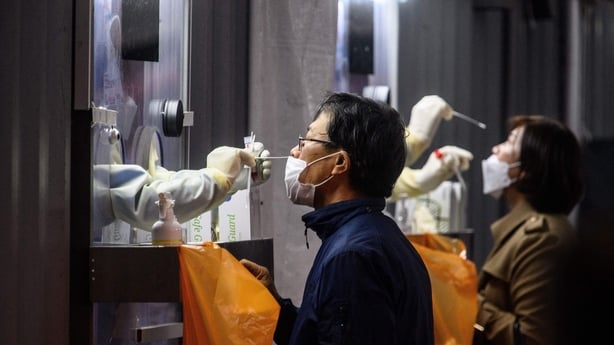 What if my result is positive?
You should self-isolate immediately and arrange for a PCR test to confirm the result.
If you start feeling very unwell, particularly if your breathing changes, becomes difficult, or your cough gets worse, you should call your GP or out-of-hours GP. This is also the correct course of action if you are increasingly short of breath.
If I'm socialising, how many times should I be taking antigen tests?
Last week, the National Public Health Emergency Team recommended that people who frequently go to nightclubs, bars and restaurants should take twice weekly antigen tests.
The group said this would cover people engaging in higher risk activities involving multi-household indoor activity.
---
---