The World Health Organization's chief scientist said today that she was looking forward to the "second generation" of Covid-19 vaccines, which could include nasal sprays and oral versions.
Soumya Swaminathan said such vaccines could have advantages over the current crop as they would be easier to deliver than injections and could even be self-administered.
Ms Swaminathan said there were 129 different candidate vaccines that have got as far as clinical trials - being tested on humans - while a further 194 are not yet that advanced in their development and are still being worked on in laboratories.
"This covers the entire range of technologies," she told a live interaction on WHO social media channels.
"They're still in development. I'm sure some of them will prove to be very safe and efficacious and others may not.
"There could be advantages to some of the second-generation vaccines... clearly if you have an oral vaccine or an intra-nasal vaccine this is easier to deliver than an injectable.
"Ultimately we'll be able to choose the ones that are most appropriate.
"If not for Covid, we're going to use these platforms for other infections in the future."
Ms Swaminathan explained the advantages of a vaccine being sprayed into the nose, as happens in some countries with influenza vaccines.
"If there's a local immune response then it will take care of the virus before it even goes and establishes itself in the lungs and starts causing a problem," she said.
The WHO has only given emergency use authorisation to seven Covid-19 vaccines: those created by Pfizer/BioNTech, Moderna, AstraZeneca, Johnson & Johnson, Sinopharm, Sinovac and last week Bharat Biotech.
Key hospital overwhelmed as daily cases soar in Greece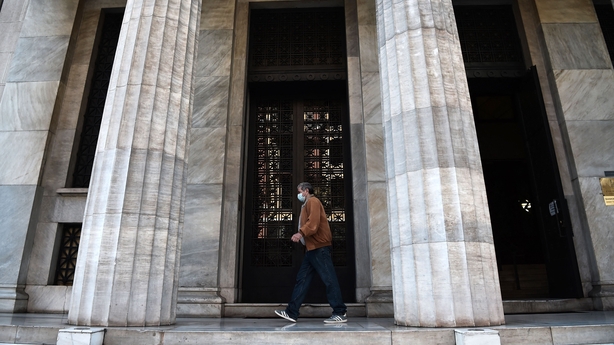 Daily cases of coronavirus have soared to their highest levels since the pandemic began in Greece in February last year, as hospitals start to buckle under the pressure of rising infections.
Greece notched up a record of 8,613 new Covid-19 cases in 24 hours, the National Organisation of Public Health said, after cases more than doubled in less than a fortnight.
It said 46 people died of the disease today, after 65 yesterday.
The north of the country, where inoculation rates are lower than in other regions, has been worst hit in recent days.
In the second city Thessaloniki, management at a key hospital fighting Covid said it was overwhelmed with patients.
Dr Nikos Kapravelos, head of the emergency department at the Papanikolaou Hospital, at the weekend warned against a new spike similar to during the second wave in November last year.
Health authorities on Friday made Covid passes mandatory for open-air restaurants and cafes, as well as indoor public spaces.
Face masks are still mandatory indoors and at large outdoor gatherings.
Yesterday, senior health ministry official Marios Themistokleous warned cases were on the rise in Greece, even if 61.2% of the population had received two vaccination jabs.
He said appointments for a first dose of the Covid vaccine had increased sharply in recent days, according to him, notably because of the spike in cases.
WHO warns of massive syringe shortfall in 2022
The World Health Organization has warned there could be shortfall of up to two billion syringes in 2022, which threatens to hamper vaccine efforts globally if production does not improve.
The shortages are the result of Covid-19 vaccine campaigns, with billions more syringes than normal being used worldwide, badly denting global supplies.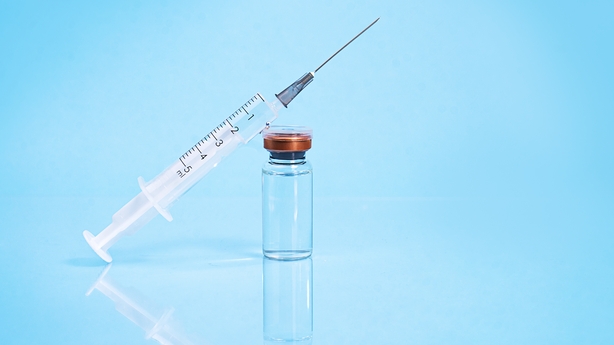 Lisa Hedman, the WHO's senior advisor on access to medicines and health products, said as the supply of Covid-19 vaccine doses increases, the supply of syringes needs to keep pace.
"We are raising the real concern that we could have a shortage of immunisation syringes, which would in turn lead to serious problems, such as slowing down immunisation efforts," she told reporters.
"Depending on how the vaccine uptake goes, it could be a deficit of anywhere from one billion to two billion."
More than 7.25 billion Covid-19 vaccine doses have been administered globally, according to an AFP tally.
---
---
That's nearly double the number of routine vaccinations given per year - and twice the number of syringes required.
Ms Hedman said one serious result of a shortage could be delays in routine vaccinations, which could have a public health impact "for years to come" if a generation of youngsters miss out on normal childhood vaccinations.
Shortages could also lead to the unsafe practice of reusing syringes and needles.
Hedman said any constraint on syringe supply could only be worsened by export restrictions and transportation problems.
She urged countries to plan syringe needs well in advance to avoid hoarding and panic buying situations.
Ms Hedman said "efforts are being made to reduce that risk to zero in terms of the actual number that we could be short".
Thousands protest over Covid restrictions in New Zealand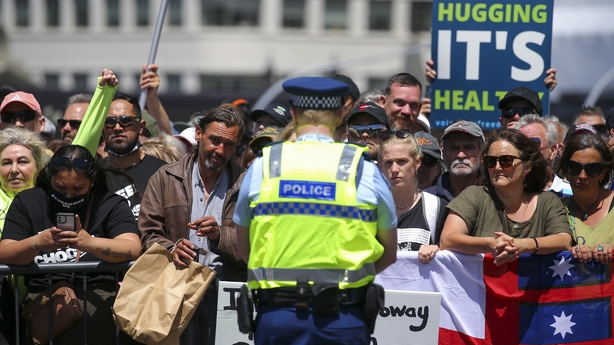 Thousands of demonstrators marched on the New Zealand parliament to protest against Covid-19 restrictions, prompting a major police deployment at the Wellington building known as the Beehive.
About 3,000 people, most not wearing masks, made their way through the capital's city centre, including dozens of motorcyclists in biker gang regalia performing burnouts.
Some attendees carried "Trump 2020" flags, while others bore signs carrying messages from Maori groups, those impacted by lockdowns, and teachers who face losing their jobs if they refuse vaccination.
Others targeted Prime Minister Jacinda Ardern with slogans such as "Pro Choice, Anti Jacinda", with "Media Lies" and "Media Treason" also prominent.
The protest was peaceful, with demonstrators dispersing after performing a massed haka on the grounds of parliament. The traditional Maori haka is used in a variety of ways - to intimidate rivals, to celebrate, but also to mourn.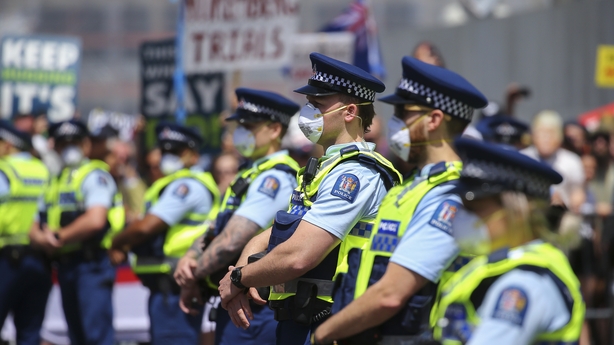 Police said there were no arrests in Wellington, although they expressed disappointment over so many participants flouting coronavirus restrictions.
They said one officer was bitten at a separate small protest just outside Auckland when police were physically removing a demonstrator from the road.
Ms Ardern said most New Zealanders supported her government's virus response, citing figures showing almost 90% of the population had received their first vaccination dose.
"What we saw today was not representative of the vast bulk of New Zealanders," she told reporters.
Her government has adopted a tough Covid-19 response, including hard lockdowns and tight border restrictions, which has seen New Zealand record only 31 virus deaths in a population of five million.
Residents of the country's largest city, Auckland, have been subject to stay-at-home orders since mid-August and Ms Ardern this week indicated the restrictions would remain until the end of November.
She has promised to introduce more freedoms, including an end to lockdowns, once 90% of the population is fully vaccinated.
However, those who remain unvaccinated will still face curbs on their employment, travel and entertainment options.
Chinese city offers cash for clues in Covid 'people's war'

A Covid-hit Chinese city is offering thousands of dollars for anyone giving clues in tracing the source of its latest outbreak, as part of a "people's war" to stamp out one of the country's largest resurgences in months.
China reported 43 local cases today in a Delta-driven surge that has fanned out to 20 provinces and regions, keeping new case numbers in the double-digits over the past three weeks.
As more countries lift Covid measures, Beijing officials have stuck stubbornly to a zero-Covid strategy that has maintained low infection numbers due to strict border closures, targeted lockdowns and long quarantines.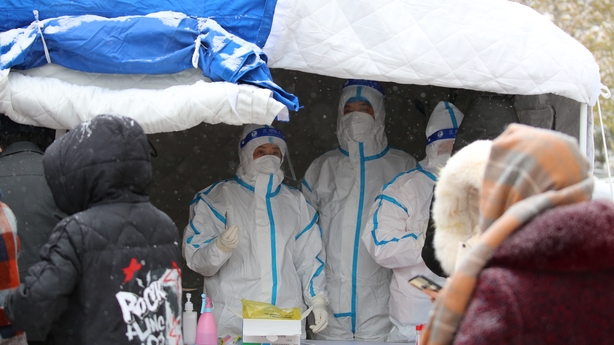 But the current outbreak has hit more than 40 cities, and officials in Heihe - a northern city on the border with Russia - said they would offer 100,000 yuan (€13,390) as a reward for information.
"In order to uncover the source of this virus outbreak as soon as possible and find out the chain of transmission, it is necessary to wage a people's war of epidemic prevention and control," the city government said in a notice.
Officials said cases of smuggling, illegal hunting and cross-border fishing should be reported immediately, adding that those who have bought imported goods online ought to "immediately sterilise" them and send them for tests.
The latest wave has seen millions put under lockdown and domestic travel rules tightened, with many planes and trains cancelled.
A cluster in central Henan province has been linked to schools, as health authorities urged more rapid vaccination of children.
Over 3.5 million vaccine doses have been given to children aged between three and 11, according to official data.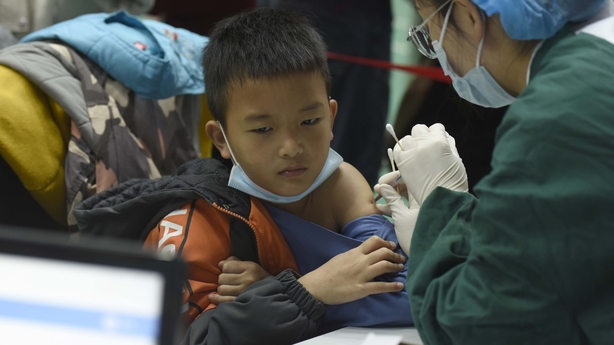 The country has five conditionally approved vaccines, but their published efficacy rates - varying between around 50 and 82% - lag behind rival jabs from Pfizer-BioNTech and Moderna.
The official Xinhua news agency has lashed out against critics of China's approach, saying "strict containment measures are still the best way to save lives" and calling Beijing's efforts "unquestionable".
Global Covid infections pass 250 million - AFP

More than 250 million Covid-19 infections have been recorded worldwide since the start of the pandemic, according to an AFP count compiled from official reports at 9pm last night.
Globally, more than five million deaths from Covid-19 have been recorded so far, but the vast majority of those infected have recovered. Some, however, have continued to experience symptoms weeks or even months later.
The figures are based on daily reports provided by health authorities in each country.
A significant proportion of the less severe or asymptomatic cases remain undetected despite increased screening in many countries since the start of the pandemic. In addition, testing policies differ from country to country.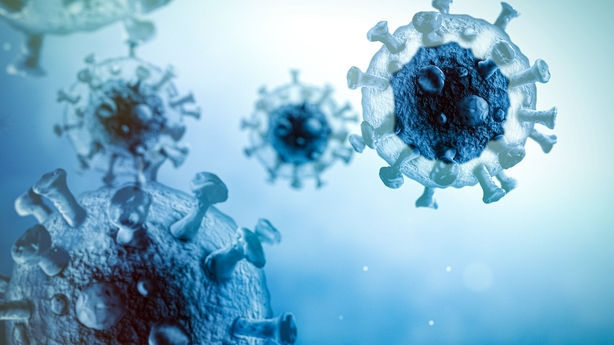 Europe is the region with the highest number of infections, registering more than 76 million Covid-19 cases since the start of the outbreak in China in December 2019.
Asia is the second most affected with 56,201,653 cases, followed by the United States and Canada (48,290,522 infections) and Latin America and the Caribbean (46,107,131).
The number of new cases around the world has been slowly increasing over the past few weeks.
Nearly 449,000 new daily infections have been recorded on average over the past seven days, against just over 400,000 in mid-October.
Of the new infections recorded worldwide, more than 60% are in Europe, which has seen an average of 279,000 cases a day over the past seven days.