Beijing's airports cancelled hundreds of flights as travel rules were tightened across China to tackle virus clusters as the capital gears up to host the Winter Olympics.
The world's most populous nation has reduced infection numbers to a trickle since its initial epidemic last spring thanks to a zero-tolerance approach of border closures, targeted lockdowns and long quarantine periods.
But China is now grappling with flare-ups in a dozen regions linked to tourists, spurring officials to order millions to stay home, restrict inter-provincial travel and ramp up testing.
Case numbers remain far lower than in most countries, with 48 new domestic infections today bringing the tally to less than 250 in the past week.
But authorities are not taking any chances, with tens of thousands of people in Beijing - which will host the Winter Olympics in February - under lockdown after a handful of cases were detected.
Queues stretched down the roads outside medical centres in the capital as people sought to comply with newly-enhanced Covid controls.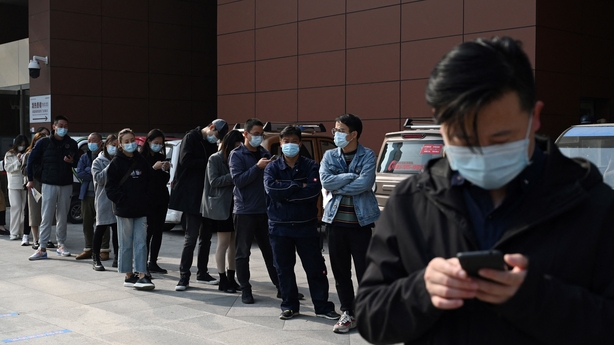 Many regions are demanding passengers show a negative test before entering, especially those travelling from cities that have recently reported cases.
With Beijing officials keeping a wary eye on outbreaks in other parts of China, around half of all flights at the capital's two main airports were cancelled, according to Chinese tracking platform Feichangzhun.
---
---
Yesterday, rail authorities ordered two Beijing-bound high-speed trains to stop and sent over 450 passengers to be tested after staff members were identified as close contacts of infected people.
Fearful of outbreaks elsewhere, a number of other cities have also strengthened Covid rules.
Authorities in Harbin - the capital of the northeastern Heilongjiang province - warned 10 million residents against outbound travel and grounded a third of flights at the city's airport.
About six million people are under lockdown across China including around four million in the northwestern city of Lanzhou and the Inner Mongolian county of Ejin, where around 35,000 people live.
Booster vaccine shots have been made mandatory for Beijing key workers, state broadcaster CCTV said.
Commission blasts Sweden's initial Covid response
Sweden's initial response to the Covid-19 pandemic was "insufficient" and "late", with significant failings in testing and tracing, an independent commission has said.
Sweden made global headlines for its decision to combat the spread of the virus with mostly non-coercive measures, while the rest of Europe went into varying degrees of lockdown.
The approach, which health authorities and the government stressed was to ensure resilience in a long-term "marathon, not a sprint", sparked controversy both at home and abroad, especially as the death toll went on to far exceed those in neighbouring Nordic countries.
The commission noted that Sweden differed from other countries, but said an evaluation of its "choice of path" would be a question it would return to in its final report, which is scheduled for the end of February.
The preliminary findings instead focused on the country's preparedness, healthcare services and infection control systems.
"We can already note, however, that the measures which Sweden introduced in spring 2020 seem to have come late," the commission said.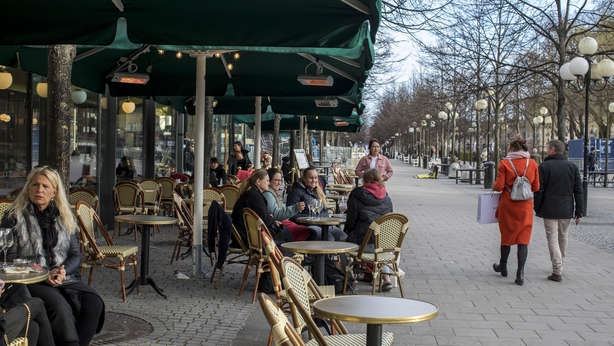 "Sweden's handling of the pandemic has been marked by a slowness of response," it said, adding that "the initial disease prevention and control measures were insufficient to stop or even substantially limit the spread of the virus".
It noted the country's "non-pharmaceutical interventions, especially in the spring of 2020, consisted almost exclusively of general advice and recommendations from the Public Health Agency", which people were expected to follow a voluntary basis.
But the commission also highlighted some mandatory measures introduced, such as a cap on people attending public gatherings in March 2020, and a ban on visits to nursing homes from April 1, 2020.
It added that the country's fragmented and decentralised infection control system, where healthcare is managed by regional authorities, made it unclear who was responsible when a serious contagion affected the whole country, and that Sweden's pandemic preparedness was inadequate.
Today, the country of 10.3 million people reported a total of 1,171,512 cases of the novel coronavirus and 15,025 associated deaths.
Ikea pays out €110m in Covid bonuses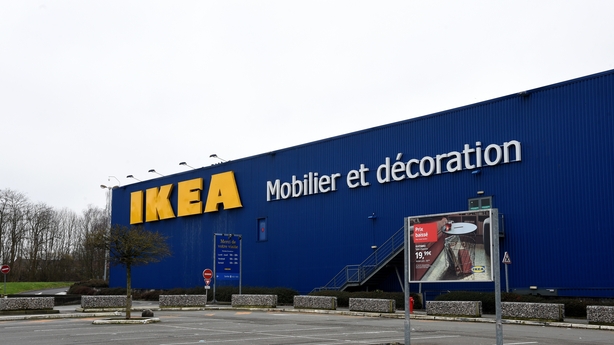 Ikea will pay a total of €110 million in bonuses to employees worldwide as reward for their work during the pandemic.
Ingka Group, the company that operates most Ikea stores, said the coronavirus crisis forced it to move much of its brick-and-mortar business online, even as sales remained robust with more people in lockdown buying furniture and housewares.
"The pandemic put us into a situation that I think none of us really were prepared for," said Ulrika Biesert, a manager at IKEA Retail.
"We went from mostly being an offline business to an online business within two weeks."
The holding company that controls the majority of Ikea's stores, Ingka, said the bonuses would be paid to employees across all markets and vary depending on salaries.
It would be added to the general annual bonus that employees receive based on the company's annual performance.
Ms Biesert said the bonus was a thank you to employees for "redirecting our business to try to serve the customer in the absolutely best way".
NYC firefighters union asks court to halt vaccine mandate
The union representing New York City firefighters has asked a state court to put on hold a mandate by Mayor Bill de Blasio for all city employees to get the Covid-19 vaccination or be placed on unpaid leave.
Uniformed Firefighters Association leaders have already told unvaccinated firefighters to report for duty in defiance of Mr de Blasio's order, essentially daring the city to send them home.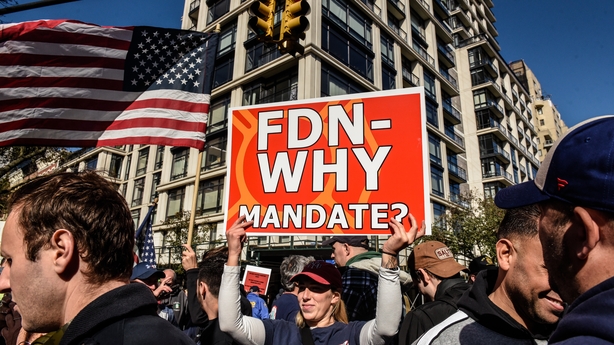 The union represents firefighters, fire marshals and other fire department members.
Last week Mr de Blasio gave some 50,000 employees of New York City a deadline of 5pm local time today to submit proof of vaccination against COVID-19.
Those who fail to show proof could be suspended without pay.
Australia's Covid-19 vaccination drive reaches Antarctica's frozen shores
Covid-19 vaccines have arrived at Australia's Casey research station in Antarctica, authorities said, allowing expeditioners to be inoculated before they journey back home to a country reopening to the world.
Australia is gradually easing pandemic restrictions as it boosts vaccination levels after its southeast was rocked by a third wave of infections fuelled by the Delta variant.
Sydney and Melbourne, its largest cities, are readying to welcome fully vaccinated residents flying from overseas without quarantine from 1 November - the first time in over 18 months.
The outbound travel ban will also be lifted then.
Pfizer vaccines for 27 staff at Australia's Casey Station in Antarctica had arrived, Federal Environment Minister Sussan Ley said.
Vaccines will also be delivered to its Davis and Mawson research stations.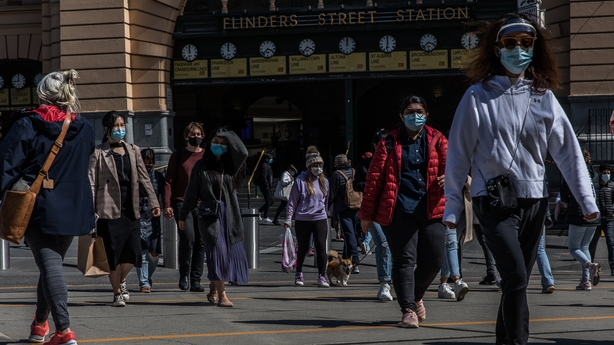 Australia has managed to keep its stations on the frozen continent free of the coronavirus, despite its arrival there last December when it became the last of the world's continents to report an outbreak.
The relaxation in travel rules, however, is not uniform across Australia, as states and territories have differing vaccination rates and health policies.
Victoria state, home to Melbourne, will ease more curbs today despite reporting its deadliest day of the Delta outbreak a day earlier and daily infections lingering near record levels.
The state recorded ten new deaths, down from 25 yesterday. Cases dipped to 1,656 from 1,923.
Neighbouring New South Wales reported 268 new cases, the lowest rise in nearly two weeks.
Trauma linked to PTSD in healthcare workers less likely due to pandemic - study
Signs of post-traumatic stress disorder (PTSD) seen in frontline healthcare workers during the Covid-19 pandemic may be linked to trauma that occurred earlier in their lives, according to a study from Oxford University.
About three-fourths of the 103 healthcare workers assessed reported a trauma that was unrelated to their work during the pandemic, according to the study published today.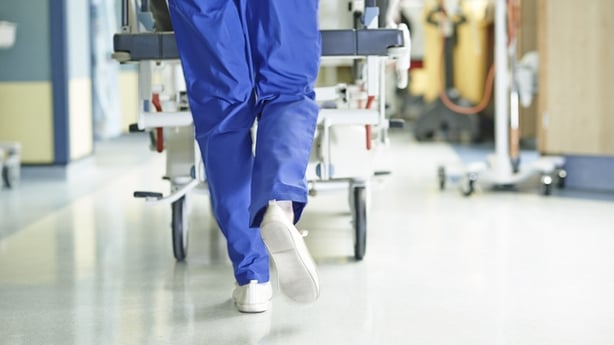 "In the 76% of staff who had PTSD that was unrelated to the pandemic, it is likely that the stressful nature of working during the pandemic exacerbated symptoms or made it harder to recover from them," said clinical psychologist Jennifer Wild, who led the study.
"There was a significant minority, 24%, who did develop PTSD due to Covid-19 trauma," she added.
Nearly 40% of those assessed showed signs of PTSD and depression. The study also noted that major depressive disorder was more likely to develop during the pandemic.
While PTSD is associated with combat, it can arise among civilians after natural disasters, abuse or other trauma.
Health workers can be reluctant to equate their experience with that of returning soldiers.