Covid-19 infections and deaths are on the rise again in Europe, with Russia, Ukraine and Romania registering the highest fatalities on the continent, an AFP tally shows.
About 1,672,000 new cases have been registered on the continent over the past week, an average of about 239,000 per day.
That was an increase of 18% on the previous week, according to AFP's data, compiled from official sources from 52 countries and territories in the region.
The increase in cases was a 60% jump from August and September, when were about 150,000 new registered cases per day, the data showed.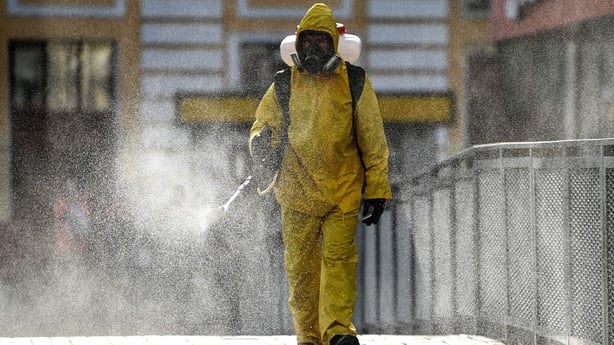 In the region, 42 countries saw an increase in new infections over the past week, with only seven countries clocking a drop.
The worst affected countries in terms of total new cases are Ukraine, Hungary and Poland.
When per capita infections rates are taken into account, Latvia, Estonia and Georgia are hardest hit.
Kosovo, Luxemburg and Malta have seen the sharpest declines.
The current numbers remain below the daily record for the region, which registered an average of 284,000 cases per day between 2-8 November 2020.
But Europe now accounts for 55% of all new cases globally. Deaths are also on the rise.
AFP data showed an average of 3,120 daily deaths on the continent in the previous seven days, up 16% from last week.
It is the first time deaths in the region have exceeded 3,000 daily deaths since May, though current numbers are still far from the record of an average of 5,735 deaths every day from 14 to 20 January this year.
More than a third of the deaths recorded in Europe are currently in Russia, which reported 1,051 deaths on average every day, followed by Ukraine (485) and Romania (420).
Bulgaria reports record number of virus Covid-19 and infections
Bulgaria reported record numbers of daily coronavirus deaths and infections as a fourth wave of the disease is stretching the health system in the European Union's least vaccinated member state.
New infections in the previous 24 hours topped 5,863 while 243 people died of the virus, official data showed.
The pandemic has killed 23,316 people in Bulgaria.
Faced with surging infections and frustrated by the slow take-up of vaccines, the Balkan country of 7 million people has made health passes mandatory for most indoor public venues.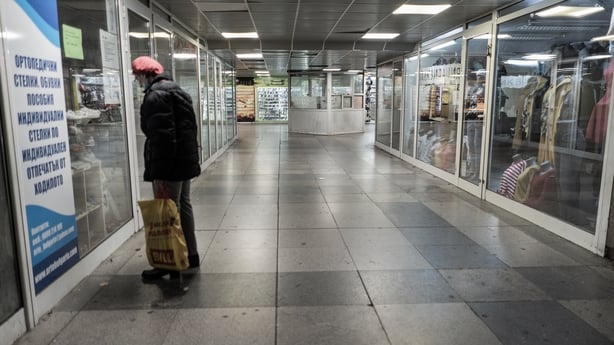 The new restrictions have prompted protests and some political parties have accused the interim government of failing to manage the pandemic ahead of parliamentary elections on 14 November.
Health authorities have warned that failure to slow the new wave of the disease may trigger tougher restrictions as hospitals struggle to deal with more Covid-19 patients.
More than 7,100 people are in Covid wards, including 608 of them in intensive care. More than 90% of the patients were not vaccinated, data showed.
Vaccinations have picked up since last Thursday, when authorities limited access to restaurants, cinemas and gyms, among other venues, to those who are vaccinated, have recovered from the virus or have a negative Covid-19 test.
Still, Bulgaria, where vaccine scepticism runs high amid entrenched mistrust of state authorities and contradictory messages from politicians and experts, has managed to fully inoculate only 24% of its adult population compared with an EU average of 74%.
Spain to give booster dose of Pfizer or Moderna to people who had J&J shot
Spain will give a booster injection of coronavirus vaccines manufactured by Pfizer or Moderna to people who received Johnson & Johnson's single dose, the Health Ministry has said.
From 15 November, around two million people in the country who had the J&J vaccine will get a booster shot, three months after their first vaccine, the ministry said in a statement.
With some 88.5% of its population fully vaccinated, Spain has one of the highest rates of inoculation against Covid-19 in Europe.
Earlier this month, the government began giving out third doses of Pfizer and Moderna vaccines to people aged 70 or over.
The incidence of the virus as measured over the preceding 14 days edged up yesterday to 46.4 cases per 100,000 people but remains below the 50 case threshold deemed to be low-risk by the government.
Russia's daily Covid deaths hit new record at 1,106
Russia has reported 1,106 Covid-19 deaths in the past 24 hours, the highest figure since the start of the pandemic, amid a surge in new cases that has prompted authorities to reimpose partial lockdown measures.
The daily toll has hit new records in six of the past eight days.
The state Covid-19 task force also reported 36,446 new infections, compared with 37,930 a day earlier.
Russia will go into a nationwide workplace shutdown in the first week of November, and the capital Moscow will reimpose a partial lockdown from 28 October, with only essential shops like pharmacies and supermarkets allowed to remain open.
Authorities have blamed the rising deaths and infections on slow vaccination rates.
As an incentive, President Vladimir Putin has ordered that people who get injected should be given two paid days off work.
Hong Kong to further tighten Covid travel restrictions
Hong Kong will tighten coronavirus travel restrictions to bring it more into line with the Chinese mainland, its leader said, as the city extended its streak of more than two months without a major local outbreak.
The announcement came despite concerns from the international hub's business community that the city remains indefinitely cut off from the rest of the world, with one of the strictest mandatory quarantine regimes of any jurisdiction.
Most arrivals have to undergo 14 to 21 days of hotel quarantine.
Chief Executive Carrie Lam said Hong Kong will now go even further as she tries to persuade China's leaders to restore travel with the mainland.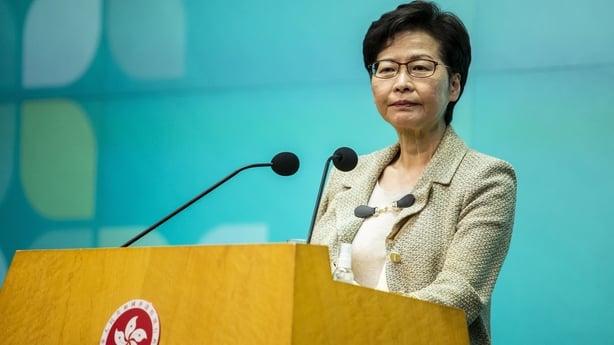 "Soon we will ... announce that most of the quarantine exemptions granted to specific groups of visitors coming from overseas and mainland will be cancelled," Ms Lam said, adding only essential workers such as cross-border truck drivers would be allowed to make quarantine-free trips.
At present, Hong Kong allows certain groups of people to skip quarantine or isolate at home. They include diplomats and business leaders as well as some mainlanders with Hong Kong resident cards.
Ms Lam did not detail which categories would now be denied exemptions.
Last month, Hollywood star Nicole Kidman was allowed to skip quarantine to shoot a television series, a decision that sparked much public anger.