The World Health Organization has warned that the vaccine alone will not be able to lift the world out of the pandemic.
WHO Spokesperson Margaret Harris told Times Radio that the problem is focusing on one thing and that the vaccine isn't going to get us out of this.
"We really have to do other measures," she said.
Ms Harris said people "have got to be serious about not crowding".
"We have still got to be looking at wearing the masks, when you're indoors particularly," she said.
She added that the rest of the world must be vaccinated to stop new Covid variants from developing.
"What's really going to have an effect on transmission for all of us is making sure there is as little virus as possible circulating around the world," Ms Harris said.
---
---
"The most high priority groups are those that are exposed to the virus all the time, healthcare workers, yet only one in 10 are vaccinated in Africa currently."
Ms Harris said that more variants will develop and we are going to see more transmissions.
"Even if magically the vaccine protected one population as effectively as we hoped, a variant then could develop and undo all of that work."
Russia reports record Covid deaths and cases
Russia has reported a record 1,075 Covid deaths in 24 hours as Europe's hardest hit country with dramatically low vaccination rates braces for nationwide curbs from next week.
Despite multiple pleas from President Vladimir Putin and the availability of the home-grown Sputnik V vaccine, only 36% of Russians are fully vaccinated.
According to fresh government figures, the country saw a record 37,678 new virus cases today.
This brings the official death toll to 229,528, the highest on the continent, even as authorities are accused of vastly downplaying the effects of the pandemic.
Figures by statistics agency Rosstat paint a far darker picture, suggesting that more than 400,000 people had died from coronavirus by the end of August.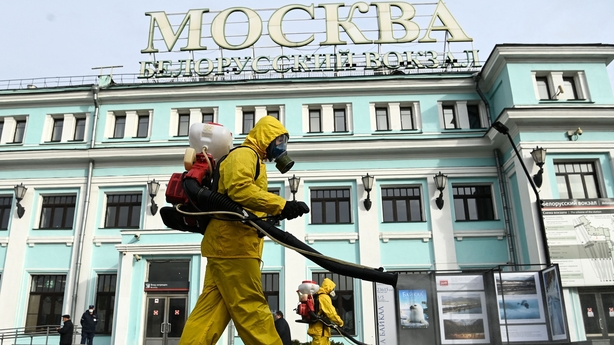 Moscow, the epicentre of Russia's outbreak, will shut non-essential services between 28 October and 7 November.
Mr Putin also ordered a nationwide paid week off starting 30 October to curb fast spreading infections.
The Kremlin said the 69-year-old will have no in-person meetings during the non-working period.
Mr Putin this week linked Russia's high death rates to what he called an "unfortunately" low vaccination rate and urged Russians to show "responsibility" and get the jab.
Although it is being used in dozens of countries, Sputnik V is not approved by the EU or by the WHO.
New Zealand outbreak spreads to South Island
New Zealand has reported 104 new coronavirus infections, including the first community case of the virus in the country's South Island in nearly a year, health officials said.
Most of the new infections were reported in Auckland, New Zealand's largest city that has been under a strict lockdown for more than two months.
Looser restrictions are in place in most of the rest of the country of 5m.
The risks of a further spread from the case reported in Blenheim, in the north east of the South Island, remained low, health officials said, with the person likely in the late stage of infection.
"So far, initial case interviews have identified a small number of close contacts, who have been contacted and are currently isolating with tests arranged," the health ministry said in a statement.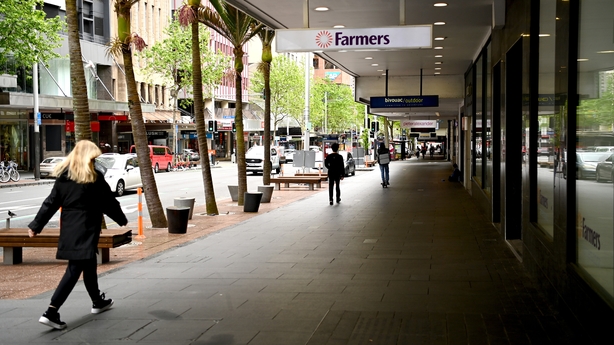 Yesterday, Prime Minister Jacinda Ardern said that New Zealand will end its strict lockdown measures and restore more freedoms only when 90% of its eligible population is fully vaccinated. As of today, 70% of those eligible were fully inoculated.
Once the poster child for stamping out Covid-19, New Zealand has been unable to beat an outbreak of the highly infectious Delta variant of Covid-19 centred in Auckland, forcing Ms Ardern to abandon her elimination strategy and switch to living with the virus.
The number of cases in the current outbreak reached 2,492 and New Zealand has recorded 28 coronavirus-related deaths so far in the pandemic.
Melbourne enjoys weekend of eased restrictions
Australia's second-biggest city, Melbourne, began its first weekend out of the world's longest string of Covid lockdowns with spontaneous street parties, live music and packed pubs, bars and restaurants.
Home to about five million people, Melbourne endured 262 days, or nearly nine months, of restrictions during six lockdowns since March 2020, longer than the 234-day continuous lockdown in Buenos Aires.
Despite rain this morning, people queued for barbers and breakfast restaurants, all of which are open only to the fully vaccinated.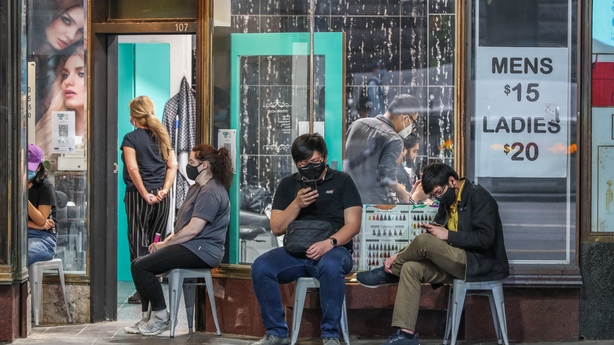 Late yesterday, people broke into a spontaneous street party in Melbourne's southeast and many rejoiced with their first drink in months in a pub with friends, social media footage showed.
Although the Delta outbreak continues to spread, with 1,750 new cases and nine deaths reported today in Victoria state, of which Melbourne is the capital, the ease in restrictions came the state's full-vaccination rate reached 70%.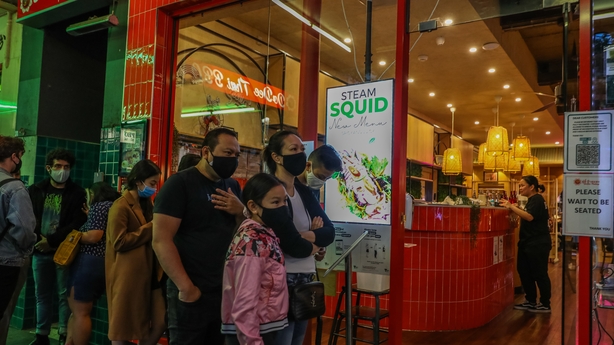 While most retail outlets remained closed, authorities said further easing will come once 80% of Victorians are fully inoculated, estimated by next weekend.
"Let's not slack off, let's increase the pace as we get to the 80% milestone - but also the 90% vaccination milestone," said Jeroen Weimar, Victoria's Covid response commander.
Additional reporting AFP/Reuters