Cuba will seek World Health Organization (WHO) approval of three Covid-19 vaccines, as it begins administering shots en masse to toddlers.
Rolando Perez Rodriguez, director of research and development at BioCubaFarma, made the announcement during a discussion on a vaccination campaign that aims to vaccinate more than 90% of the population by November.
"There have already been some exchanges in Havana and at the office in Geneva," Perez said.
"Now begins a procedure and exchange to evaluate the documentation delivered."
The Caribbean island is vaccinating its population at one of the fastest rates in the world with local drugs Abdala, Soberana-2 and Soberana Plus, all authorised for emergency use by local regulators amid a Delta variant-driven surge that has strained its health system.
---
---
Cuba is the only country in the Caribbean to have developed its own vaccine against the virus. More than 65% of Cubans have currently received at least one shot and 37% have been fully vaccinated with three shots, according to the health ministry.
The country says its vaccines have an efficacy above 90% and initial results are similar to those of other top vaccines significantly reducing transmission, critical illness and death, though critics have complained those results have yet to be peer reviewed.
The vaccination campaign includes children as young as two, with toddlers across the country scheduled to get the first of two shots starting on Thursday, Public Health Ministry official Doctor Maria Elena Soto said during the same broadcast, becoming the first in the world under six years of age to be vaccinated en masse.
The vaccines are based on traditional technology used to vaccinate young children for decades, versus new genetically engineered ones, giving them a proven security "pedigree" in addition to clinical trials, the Cuban company and local health officials said.
Israel booster jabs cutting severe Covid infections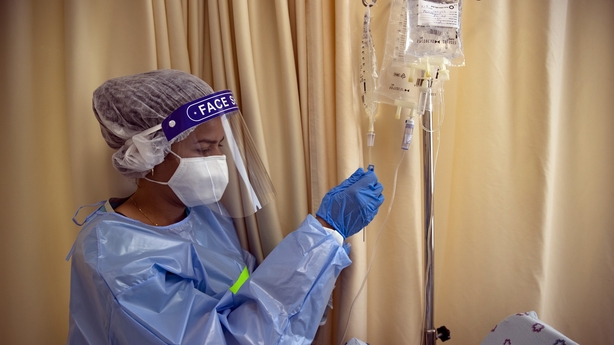 Israel's programme of booster jabs has proved effective in reducing severe cases of Covid-19 even as new infections hover near record highs, experts said, citing recent data.
Since taking office in June, Prime Minister Naftali Bennett has insisted he will aim to avoid any new lockdown, a pledge his government has kept even as the country of roughly 9.3 million people regularly records more than 10,000 new Covid cases a day.
Schools opened on 1 September and synagogues are set to welcome worshippers, with some restrictions, for Yom Kippur - the Jewish calendar's most important day - when services begin this evening.
To stay open, Israel has opted for a complex policy mix that has caused frustration for families forced to organise repeated Covid-19 tests for their children to attend school or take part in other activities.
The backbone of Mr Bennett's strategy has been the rollout of a third shot of the PfizerBioNTech vaccine to everyone aged 12 and over, ignoring criticism that the booster jab is unnecessary and unfair.
But he has insisted his approach was working.
"Very many people were sceptical," he told his cabinet. "But our strategy is proving itself."
Top public health experts, citing recent data, agreed, telling AFP even though daily cases remain high, the booster shot has stemmed the rise in severe Covid cases, warding off a crisis that was brewing last month.

Israel's vaccination rollout that began last December was among the fastest in the world and brought infections to a trickle by June, when all pandemic restrictions were lifted.
But when cases began surging again through the summer, health experts confronted a key question, said Gabi Barbash, a former health ministry director general now with the Weizmann Institute of Science.
Had the surge been caused by the PfizerBioNTech vaccine's waning effectiveness five months after the second jab, or, was the Delta variant's ability to break through vaccine protection to blame?
"When the fourth wave erupted, we were not sure which was the more dominant factor," Mr Barbash said.
But weeks after the third jab rollout began, the severe case count - which shot up from more than 70 in late July to 600 by mid-August - has stabilised, currently standing below 700. Infections also remain very low among the triple jabbed.
Those factors, Mr Barbash said, make it clear that "waning immunity is what caused the fourth wave."
"The Pfizer vaccine is decreasing in its effectiveness clearly after five months," he said.
"And when such waning immunity meets such transmissible variants (like Delta), it is a disaster."
He acknowledged criticism, notably from the World Health Organization, that offering third jabs was unjust with some poor countries struggling to offer even a single shot.
But he argued that Israel's small population would not stress global vaccine supplies and underlined that had Israel not administered shots it could have seen 1,000 deaths per month.
More than 7,400 Israelis have died from Covid-19.
Joy and tears as Broadway's big musicals return
Broadway's biggest musicals roared back to life, banishing the eerie silence of the last 18 months in New York's pandemic-hit theatre district with screams, tears and standing ovations.
The curtain rose again on top musicals 'Hamilton; 'The Lion King' and 'Wicked' before packed audiences welcoming back live theatre after the coronavirus shutdown.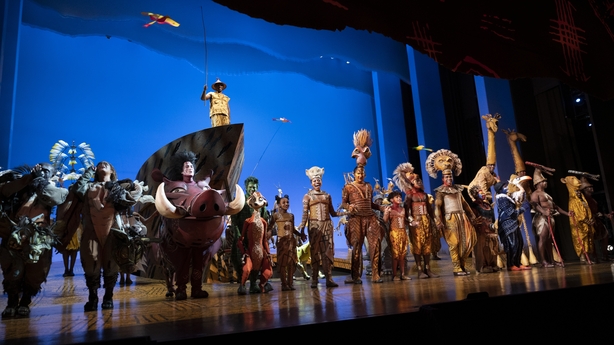 'Hamilton' creator Lin-Manuel Miranda received a standing ovation when he appeared on stage before the start of his Tony Award-winning hip-hop show about the US'ss founding fathers.
"I don't ever want to take live theatre for granted ever again, do you? It's so sacred," he said, tearing up with emotion.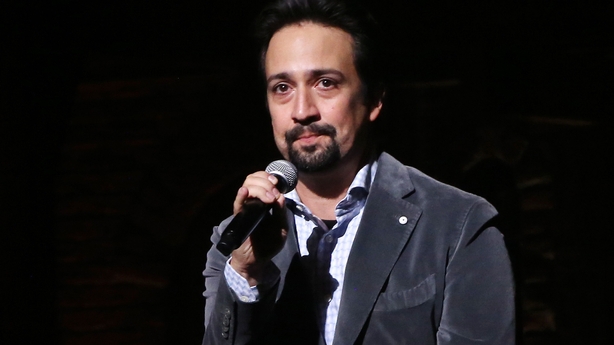 "I'm so grateful to you and I hope you go see as many shows as you can and keep supporting our industry."
A few blocks away, Kristin Chenoweth made a surprise appearance before the start of 'Wicked' in which she originated the role of Glinda about 20 years ago. Composer Steven Schwartz joined a prolonged curtain call.
"There's no place like home," said Ms Chenoweth, to cheers and tears. "I wanted to be here to welcome New York and all of the theatre goers back to what is my favourite show."
Julie Taymor, director of 'The Lion King', opened the show by telling the audience, "As Rafiki says, it is time."
The long-running musical 'Chicago' also re-opened to long applause after every song.
"I didn't think I would be so emotional, but you really felt everything in such a different way coming back in. Being back on Broadway was amazing," said Richard Saenz, who was in the audience for 'The Lion King'.
Broadway was one of the first institutions to close when the pandemic hit in mid-March 2020 and is the last to reopen in the United States.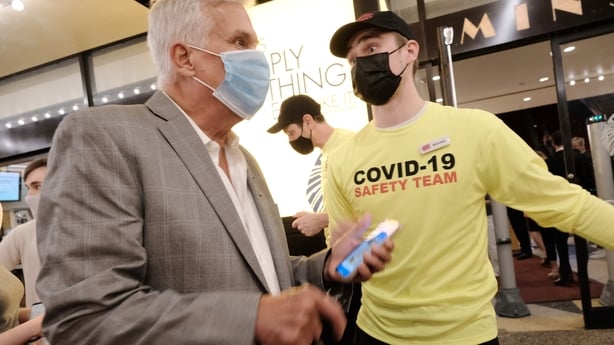 It has taken months to upgrade air filter systems and ensure social distancing on stages full of blood, sweat and tears.
Audiences, actors, musicians and backstage crew must show proof of full vaccinations and wear masks.
Another dozen musicals and plays will reopen during September, bringing back one of the city's biggest cultural attractions.
City authorities hope their return will spur tourism and revitalise once-crowded restaurants, bars and hotels near Times Square.
Sydney nightly curfew to end as Covid-19 vaccinations hit fresh milestone

A curfew imposed on more than two million people in the 12 Sydney suburbs hardest hit by the spread of the coronavirus Delta variant will end tonight, authorities said, stopping short of easing more lockdown restrictions.
Officials said first-dose Covid-19 vaccination levels have reached 80% of the New South Wales (NSW) adult population, while the dual-dose rate in Sydney's home state stands at 48% now.
That is above the national average of 43%, but well below the 70% level that will trigger the easing of other curbs first imposed three months ago.
Authorities expect to achieve the 70% rate around the middle of next month, and plan to relax more restrictions once it has climbed to 80%.
"The stabilisation and decline in some areas of concern are pleasing and we are at a critical stage ... but the best advice we have is that it's too early and too risky to do anything further today," Premier Gladys Berejiklian said during a media conference in Sydney.
Despite recent Delta outbreaks, Australia's coronavirus numbers remain low compared with many other countries, with some 78,600 cases and 1,116 deaths.
Ms Berejiklian warned it would be against the law for the unvaccinated to attend any public venues once the state hits 70%, when the fully vaccinated are promised more freedom.
"It's black and white. If you're not vaccinated, you can't go to a restaurant, you can't go to a cafe," she said, urging the unvaccinated to get their shots soon.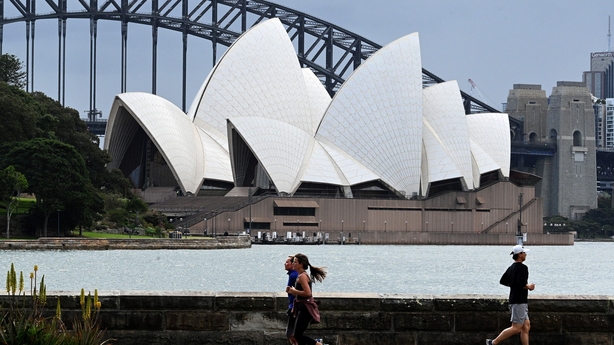 New South Wales, the epicentre of Australia's Delta outbreak, reported a slight rise in new infections to 1,259, the majority in Sydney, from 1,127 yesterday, and 12 deaths.
Australia is struggling to quell a third wave of infections that has hit its two largest cities, Sydney and Melbourne, and the capital Canberra, forcing nearly half the country's 25 million people into strict stay-at-home restrictions.
Neighbouring Victoria state said new cases fell for the second straight day to 423 new cases as its first-dose vaccination rate neared the 70% level, about a week ahead of schedule, where some curbs on travel limit and outdoor exercise will be eased.
Meanwhile Ballarat, a town 115km northwest of Melbourne, will enter a one-week lockdown from tonight after four new cases were detected, authorities said.
Melbourne, the state capital, is in an extended lockdown while most regional areas in Victoria came out of strict stay-at-home restrictions last week.
France gets tough on vaccine rule for health workers

The French government faces a stand-off with tens of thousands of health workers and carers over a new rule requiring them to receive a Covid-19 vaccine or face suspension without pay.
Starting today, hospital staff, ambulance drivers, retirement home workers, private doctors, fire service members and people caring for the elderly or infirm in their homes - some 2.7 million people in total - must be able to prove they have had at least one shot of a vaccine.
President Emmanuel Macron issued the ultimatum two months ago, but tens of thousands of carers remain unvaccinated.
One of France's biggest public sector unions, the hardline CGT, has warned of a "health catastrophe" if the government suspends large numbers of health workers and bars private-sector doctors from practising.
Defiant health workers have joined opponents of a new coronavirus "health pass" required for entry to restaurants, cafes and museums at weekly protests held across France in the past two months.
The BFM news channel reported that a hospital in the southern city of Montelimar had begun cancelling dozens of operations scheduled for next week due to a shortage of vaccinated anaesthetists.
Estimates published by the national public health agency a week ago showed that around 12% of hospital staff and around 6% of doctors in private practices had yet to be vaccinated.
The national federation of ambulance workers FNMS in late August estimated that 13% of its members were still resisting coronavirus shots.
France is not the first country to take steps to force people working with the vulnerable to get vaccinated.
US President Joe Biden last week made vaccines mandatory for millions of federal employees and contractors as well as businesses with over 100 employees.
In Europe, Italy made the vaccine compulsory for health workers in late May and plans to expand the measure to retirement home staff in October, whereas Greece has already introduced it to both categories of carers.
Despite appeals by French unions for leniency, the government has vowed to see the policy through.
"We will not back down," Prime Minister Jean Castex warned last month.