Chief Medical Officer Dr Tony Holohan will tell TDs and Senators tomorrow that he "cannot fully rule out the possibility" that the reintroduction of restrictions "may be required in the future".
He will tell the Oireachtas Joint Committee on Health that we are seeing a "high incidence of Covid cases with the disease continuing on an uncertain trajectory".
It comes as the Department of Health has been notified of 1,181 new coronavirus cases in the last 24 hours.
The number of people being treated with the virus in hospital is at 309, 60 of whom are in intensive care - an increase of two since yesterday.
In Northern Ireland, the Department of Health has reported 1,590 new cases of Covid-19 and seven further deaths in the past 24 hours.
Dr Holohan will tell the committee tomorrow that case numbers have fallen in those aged 13 to 24, but have risen in children of primary school age.
And while the majority of infections are occurring "in the young, unvaccinated population", his opening statement notes that there are significant numbers in older, vaccinated people.
The committee will begin hearing from the National Public Health Emergency Team at 9.30am.
Dr Holohan will also warn that "the number of outbreaks in settings with vulnerable populations, such as nursing homes, has increased in recent weeks".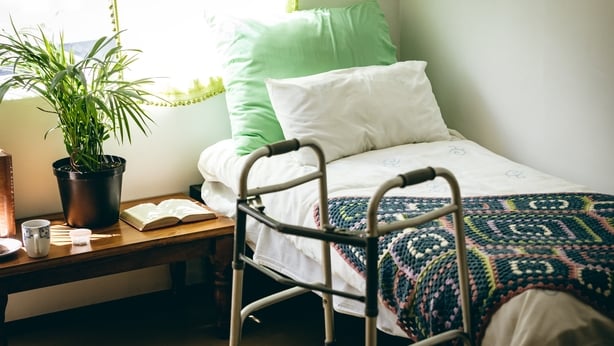 However, he will say that the vaccination programme continues to make "significant progress" with a very high rate of uptake in younger people.
Dr Holohan will say that vaccines "have fundamentally changed the risk profile" of Covid, allowing a shift from "regulation and population-wide restrictions" to public health advice and personal responsibility.
However, he will warn that the Delta variant will probably "continue to circulate extensively over the coming months".
"It is unlikely that vaccination alone...will achieve suppression of the disease", he will say in his opening remarks.
Therefore, the country's chief medical officer "cannot fully rule out the possibility" that the re-introduction of restrictions "may be required in the future".
He will say that we "must continue to ensure our response is agile and flexible, with an ability to pivot rapidly and respond to any emerging threat".
In his remarks, Mr Holohan will also thank the public for their solidarity, and offer his sympathies to those who have lost loved ones.
---
---
Meanwhile, a virologist has warned that vaccine boosters should not be used to "paper over the cracks in whatever situation we're in".
Dr Gerald Barry, Assistant Professor of Virology in UCD, said Covid-19 vaccines "are not designed to protect us against infection, they're designed to reduce the risk of severe illness".
Speaking on RTÉ's Today with Claire Byrne, he said the current vaccine regime has protected people from severe illness, hospitalisation and death from Covid-19.
Dr Barry said he does agree "to an extent" with a plan to give boosters to people over 65 in long-term residential care and the over 80s living in the community.
He said: "If you're trying reduce infections as much as possible, one could argue that a booster might achieve that. But actually, we don't really fully know because the data is only still coming out, whether it will fully achieve that or not and we also don't know what long-term benefits it will bring."
Dr Barry said a variant specific booster should be used, as what is being proposed is to give people a booster shot of the same vaccine that was designed to protect against the "Wuhan strain".
He said he would love Ireland to stand up and say it is not going to give booster shots to people who do not need it, but, he added, "unfortunately, the Government has decided to put all their eggs in the vaccine basket".
Digital Covid certs to become available to Irish citizens in North
Meanwhile, Irish citizens who received their Covid-19 vaccinations in Northern Ireland and other non-EU countries will be able to obtain a digital Covid certificate through an online portal.
The Government is creating the portal following the initial roll-out of the EU digital Covid certificates earlier this summer.
It is expected this portal could go live later this week.
Irish citizens vaccinated outside the European Union with vaccines authorised for use in Ireland will be eligible to apply.
The Department of Public Expenditure and Reform, which has responsibility for e-Government, said the portal is "being advanced on a cross departmental basis involving technical and process development and resource management".
It said an announcement on the launch of this portal will be made "shortly".