Sweden will push ahead with easing Covid-19 restrictions at the end of this month, removing most curbs and limits on public venues such as restaurants, theatres and stadiums, the government said.
With most adults vaccinated, Sweden has gradually eased some restrictions during a summer lull in the pandemic.
While it has seen infections mount in recent weeks amid the rapid spread of the more contagious Delta variant, deaths from the disease have remained low.
Sweden has been an outlier in aspects of its handling of the disease, shunning hard lockdowns throughout the pandemic and relying heavily on voluntary recommendations regarding issues such as social distancing and hygiene.
However, public gatherings such as concerts, sporting events and venues such as bars and restaurants have operated under tight crowd limits, curbs that are now set to be removed on 29 September, along with a recommendation to work from home.
"The important message is that we now take further steps in the return to normal everyday life," Health and Social Affairs Minister Lena Hallengren told a news conference.
"Our view has all the time been that restrictions should be lifted as soon as possible."
---
---
Ms Hallengren said the government was also looking into the possible use of vaccination certificates for some activities, though it hoped these would not be necessary to impose in a country with a long history of high vaccination rates.
About 70% of Swedes aged 16 and above are fully vaccinated.
Sweden has suffered many times more Covid-19 deaths per capita than its Nordic neighbours, which opted for tighter curbs during the initial waves of the pandemic, but less than many larger European countries that employed hard lockdowns.
Vietnam jails man for five years for spreading Covid
A Vietnamese man has been sentenced to five years in jail for spreading Covid-19 after he breached home quarantine rules.
Le Van Tri was convicted of "spreading dangerous infectious diseases to other people" after he travelled to his home province Ca Mau from coronavirus hotspot Ho Chi Minh City in July, according to a report on the website of the provincial People's Court.
The 28-year old was accused of breaching a 21-day home quarantine regulation in the southern province, which had a lower case rate than Ho Chi Minh City, and he tested positive for Covid-19 on 7 July.
"Tri's breach of the home medical quarantine regulation led to many people becoming infected with Covid-19 and one person died on 7 August 2021," according to the court report.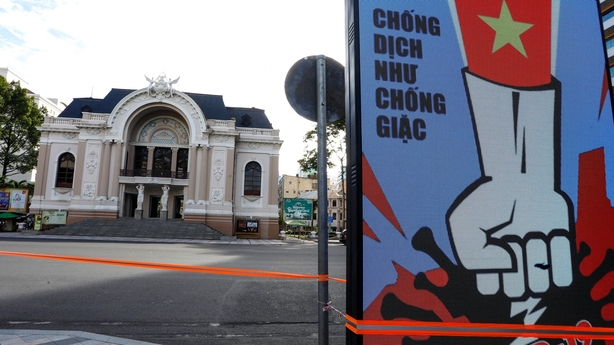 State media said eight people became infected because of Tri.
After keeping case numbers low last year, Vietnam is now dealing with its most serious Covid-19 outbreak so far, with nearly 540,000 infections and more than 13,000 deaths recorded.
Vietnam's capital Hanoi and commercial hub Ho Chi Minh city have been in strict lockdown for most of the past few months.
Several people have been sentenced for spreading Covid-19 to others in Vietnam.
A 32-year old man in Hai Duong was sentenced to 18 months in prison in July and a Vietnam Airlines flight attendant was handed a two-year suspended jail term in March for the same charge.
Cuba starts Covid vaccines for toddlers
Cuba has become the first country in the world to vaccinate children from the age of two against Covid-19, using home-grown jabs not recognised by the World Health Organization.
The communist island of 11.2 million people aims to inoculate all its children before reopening schools that have been closed for the most part since March 2020.
The new school year started yesterday, but from home via television programmes, as many Cuban homes do not have internet access.
Having completed clinical trials on minors with its Abdala and Soberana vaccines, Cuba kicked off its inoculation campaign for children on Friday, starting with those 12 and older.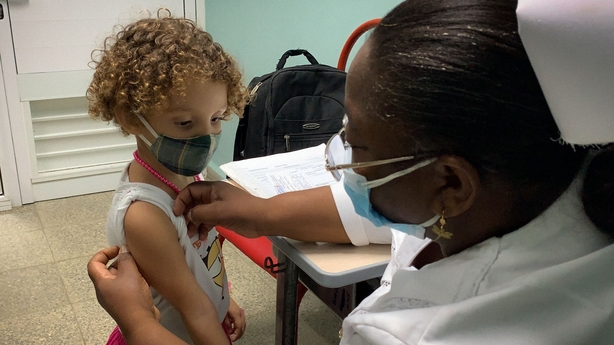 Yesterday, it started distributing jabs in the 2-11 age group in the central province of Cienfuegos.
Several other countries in the world are vaccinating children from the age of 12, and some are conducting trials in younger children.
Countries such as China, the United Arab Emirates and Venezuela have announced they plan to vaccinate younger children, but Cuba is the first to do so.
Chile yesterday approved the Chinese Sinovac vaccines for children between six and 12.
The Cuban vaccines, the first developed in Latin America, have not undergone international, scientific peer review.
They are based on recombinant protein technology - the same used by the United States' Novavax and France's Sanofi jabs also awaiting WHO approval.
Unlike many other shots in use, recombinant vaccines do not require extreme refrigeration.
The majority of schools in Cuba have been closed since March 2020, reopening for a few weeks at the end of last year before closing again in January.
The government has announced schools will reopen gradually, in October and November, but only after all children have been vaccinated.
UN agency UNICEF has called for schools worldwide to reopen as soon as possible, as "the long-term costs of closures are too high and hard to justify".
Cuba has seen an explosion in coronavirus infections in recent months, putting pressure on its health system.
Of the 5,700 coronavirus deaths recorded since the outbreak started, nearly half were in the last month alone, as were almost a third of all reported cases.
New Zealand reports slight rise in new Covid-19 cases
New Zealand reported a slight rise in new locally acquired cases of Covid-19 ahead of relaxing restrictions in all regions outside Auckland, its largest city.
New Zealand detected 21 new local cases, all in Auckland, up from 20 yesterday.
Authorities said yesterday that schools, offices and businesses can reopen outside Auckland from tomorrow.
However, masks will remain mandatory in most public venues, while gatherings will be limited to 50 people indoors and 100 in outdoors.
Japan orders 150 million doses of Novavax Covid vaccine

Japan has agreed to buy 150 million doses of Novavax's coronavirus vaccine, with Japanese firm Takeda expecting to manufacture the formula for distribution early next year, the drugmaker said.
The cost of the deal was not announced, and it is contingent on the vaccine being approved in Japan. Takeda will be in charge of carrying out local clinical trials.
So far, Japan has approved the Pfizer/BioNTech, Moderna and AstraZeneca jabs, though the latter is being administered in a limited fashion.
Unlike the mRNA products from BioNTech/Pfizer, Moderna and Curevac, Novavax's two-jab vaccine relies on a more traditional technique, using proteins to carry fragments of the coronavirus rendered harmless to produce an immune reaction.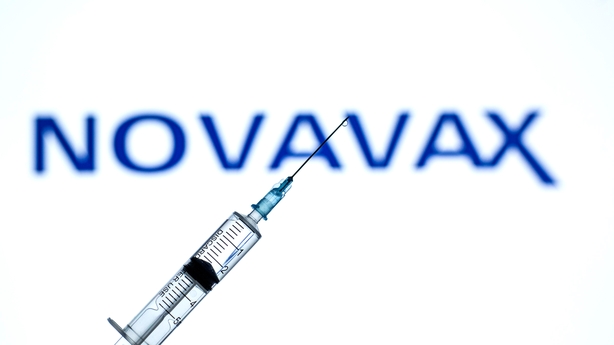 This means it does not have to be stored in ultra-low temperatures, potentially giving it a logistical edge.
US firm Novavax says its vaccine has 90% efficacy against Covid-19, based on a North American study. US and EU regulators have not yet given their evaluation of the jab's efficacy.
Last month, the European Commission announced it had signed a preliminary deal to buy up to 200 million doses of the vaccine, also contingent on its approval by the EU regulator.
After a comparatively slow start, Japan's vaccination programme has picked up speed, with around 48% of the population now fully vaccinated.
Singapore reports most coronavirus cases in more than 1 year

Singapore's health ministry recorded 328 new domestic coronavirus cases, the highest daily number of new infections in more than a year.
The city-state has been reporting more than 100 domestic cases daily over the past two weeks in a rise that has come as the country removes most restrictions as part of its phased reopening.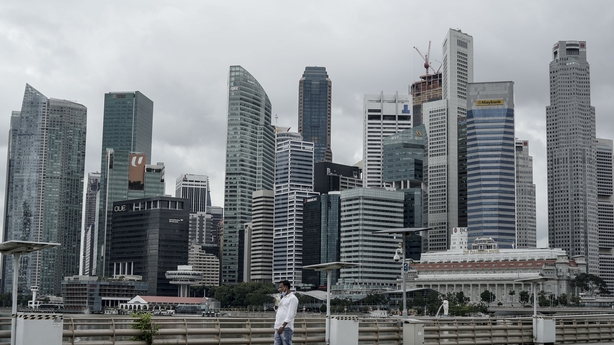 Finance minister and co-chair of the country's coronavirus task force, Lawrence Wong, told local media in a briefing yesterday that Singapore may reimpose curbs if the number of severe cases rises sharply.
The number announced today was the most since the record 904 seen in early August 2020.
Singapore has fully vaccinated more than 80% of its 5.7 million population against the coronavirus as of yesterday, one of the highest rates in the world.