Primary and secondary schools which are due to reopen within the next two to three weeks, will find out next week when they will receive CO2 monitors.
The Department of Education announced in May that it would supply tens of thousands of carbon dioxide monitors to schools to help prevent the spread of Covid-19, and that the devices will be in schools by September.
However, schools have not received any further communication since the updated guidance on ventilation was issued by the department in May.
The guidance includes the introduction of CO2 monitors to help monitor air quality in classrooms.
A department spokesperson confirmed to RTÉ's News at One today that the logistics for the distribution of CO2 monitors are being finalised and schools will be informed of the arrangements next week and the distribution is on schedule to begin later this month.
Asked if there were likely to be any changes to safety measures in light of over 12s being eligible to receive a Covid-19 vaccine, the spokesperson said schools have been advised that they should continue to operate with the current infection prevention and control measures in place when they reopen.
The spokesperson said the reopening will be carried out in close consultation with Public Health and education partners, that school Covid-19 response plans will be updated by the department, and they will be available for schools in advance of reopening.
---
---
The spokesperson added that it is not envisaged that there will be any updates that require schools to take action in advance of normal reopening.
The department will also undertake a communications campaign with parents and students in advance of school reopening to inform and remind them of the arrangements in place in schools operating during Covid-19.
Principals welcome introduction of CO2 monitors
Bishop Galvin National School in Templeogue in Dublin has 18 classrooms and 500 students.
Principal Kathryn Corbett said as part of their safety measures last year they also introduced air purifiers.
She is keen to have the CO2 monitors before the school reopens on 1 September, to figure out where to put them and what to do if the air quality is not good.
"The safety procedures and routines for last year were basically around hand sanitising, hand washing, keeping windows open, doors open, teachers wearing masks.
"So the only additional measure we will have now in place are the CO2 monitors, which will be really helpful in terms of providing information [on air quality].
"But really the most important aspect of using that information will be how do we address the information that we provide, what else can we do.
"I can't see how I can address if the CO2 is high, what will I do with the class because I don't have any further options.
"I suppose in the short term you can move a class outside to allow for the levels to return to normal and that's okay in terms of addressing it in the short term. But in the long term I'm not sure how feasible or sustainable that is," Ms Corbett said.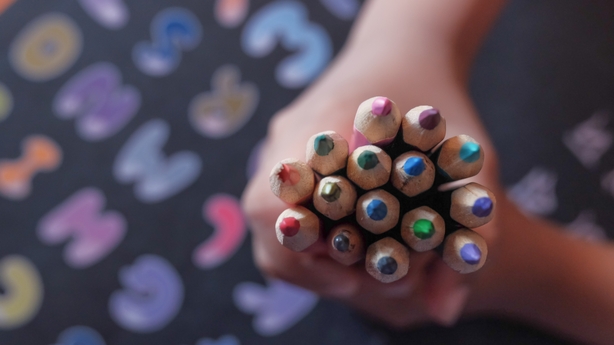 Bryan Collins is principal of Scoil Naomh Feichin National School in Termonfeckin in Co Louth.
He said this is one of the busiest times of the year as the school prepares to reopen and he is eager for a date when they can expect the delivery of the CO2 monitors.
"Our primary concern would be that we haven't got any further update on these CO2 monitors since May. We have no definite date on when they will be arriving.
"We also don't know if there's any training necessary or how we will use these monitors or what to do if there are technical problems.
"We obviously will need guidance on how best to deploy them within our schools as the monitors need to be shared between classrooms because there won't be one for each classroom or work area.
"There'll be approximately 50% of the classrooms covered, our school has 16 classrooms and we are due to receive 7 monitors," he said.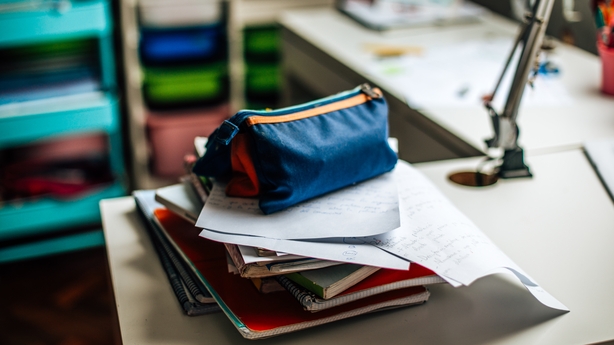 Colm O'Rourke, who is principal of St Patrick's Classical School in Navan, said he is confident the monitors will be a welcome addition to the school which has 920 pupils.
"I don't have any particular concerns about coming back to school, I think it's something that we've learned to cope with from last year, and the CO2 monitors are merely going to be a measure of ventilation.
"I don't think they're going to change things very much, but again, I look forward to getting a delivery.
"I think that we're in the band where we would get 30 carbon dioxide monitors, so I welcome this development from the department."
Mr O'Rourke said there are likely to be challenges for schools during the winter months.
"That is a big issue I think in all schools, I know that during last winter of the cold weather, obviously, the students were complaining about being cold in classrooms.
"We turned up to temperature as much as we could but when you have windows open and doors open, it's a funny thing then to be putting up the heat as much as possible, so [schools will] probably have a situation where students at times would have to wear jackets in class.
"But maybe that's a minor setback or a problem that we can all cope with".
Context of school return different to last year
Meanwhile, Orla Hegarty, architect and Assistant Professor at the School of Architecture in UCD said it is a very welcome move that the Department of Education is giving CO2 monitors to schools.
She said people can learn as they go and it will not take a lot of training for teachers to use the monitors
"They are light and portable they can move them between rooms when they start to identify maybe which classrooms have poor ventilation or where they have problems. I think there'll be a good learning curve over September-October with the schools, and we can get some good feedback so that is a good protection."
However, Ms Hegarty, who was also a member of an expert group advising NPHET on ventilation, said the context of going back to school now is very, very different to last year.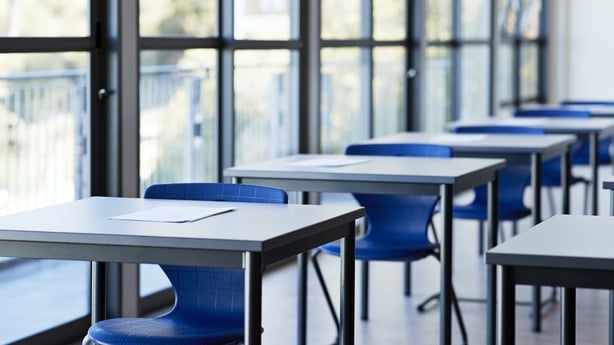 "We have 30 times the number of cases in the community that we had this time last year, and we have a variant that's twice as transmissible," she said.

She added that beyond ventilation, other mitigations may need to be in place.
She said in some instances opening the windows might be sufficient.
"In some cases it will be and it might be okay on a windy day but not on a calm day. We can supplement that with filtration. Plug-in filtration fans are called hepa filters are relatively cheap, in fact,they can be DIY, there's just a fan that's pulling the air through a filter that catches particles out of the air.
"So that's another option for some places particularly, maybe for child care or for special needs where people wouldn't be wearing masks", she said.