India's coronavirus death toll is up to 10 times higher than the nearly 415,000 fatalities reported by authorities, likely making it the country's worst humanitarian disaster since independence, a US research group has said.
The Center for Global Development study's estimate is the highest yet for the nation of 1.3 billion people, which is emerging from a devastating surge partly fuelled by the Delta variant in April and May.
The study - which analysed data from the start of the pandemic to June this year - suggested that between 3.4 million and 4.7 million people had died from the virus.
"True deaths are likely to be in the several millions, not hundreds of thousands, making this arguably India's worst human tragedy since partition and independence," the researchers said.
India's official death toll of just over 414,000 is the world's third-highest after the United States' 609,000 fatalities and Brazil's 542,000.
Experts have been casting doubt on India's toll for months, blaming the stressed health service rather than deliberate misinformation.
Several Indian states have revised their virus tolls in recent weeks, adding thousands of "backlog" deaths.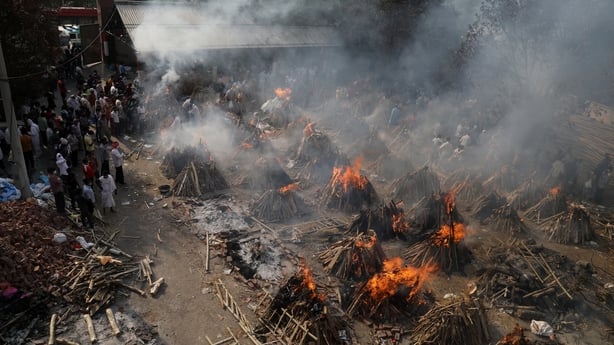 The centre's report was based on estimating "excess mortality", the number of extra people who died compared with pre-crisis figures.
The authors - which included Arvind Subramanian, a former chief government economic adviser - did this partly by analysing death registrations in some states as well as a recurring national economic study.
The researchers, which also included a Harvard University expert, acknowledged that estimating mortality with statistical confidence was difficult.
"(But) all estimates suggest that the death toll from the pandemic is likely to be an order of magnitude greater than the official count," they said.
---
---
Christophe Guilmoto, a specialist in Indian demography at France's Research Institute for Development, this month estimated that the death toll was nearer 2.2 million by late May.
India's death rate per million was nearly half the world average and Mr Guilmoto said "such a low figure contradicts the apparent severity of a crisis that has struck most Indian families across the country".
His team concluded that only one coronavirus death in seven was recorded.
A model by the US-based Institute for Health Metrics and Evaluation estimated that the Covid toll could be more than 1.25 million.
India's health ministry last month slammed The Economist magazine for publishing a story that said excess deaths were between five and seven times higher than the official toll, calling it "speculative" and "misinformed".
A World Health Organization report in May said up to three times more people had died around the globe during the pandemic - from coronavirus or other causes - than indicated by official statistics.
Iran registers record daily Covid caseload: ministry

Iran today registered a new daily Covid caseload record, the health ministry announced, as strict limitations to curb its spread went into effect in the capital Tehran.
In the past 24 hours, the country registered a record 27,444 new infections to bring its total number of positive cases to 3,576,148.
Indonesians gather for Eid al-Adha despite virus surge
Indonesians gathered to commemorate a sombre Eid al-Adha festival despite efforts to stop mass gatherings as coronavirus deaths surge.
This week marks the second time during the pandemic that the world's biggest Muslim-majority nation has celebrated the Feast of Sacrifice, which signals the end of the annual pilgrimage to Mecca.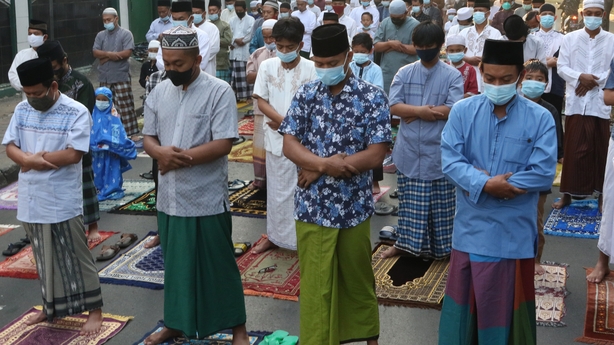 Authorities have banned large crowds, including at traditional events that feature the sacrifice of livestock, and urged the public not to gather for acts of religious worship.
In the capital Jakarta and elsewhere, some heeded an official request not to go inside mosques but instead gathered to pray on nearby roads, while residents in Bandung laid out their prayer mats in narrow alleyways outside their homes.
Thousands of others in Banda Aceh assembled outside the Baiturrahman Grand Mosque.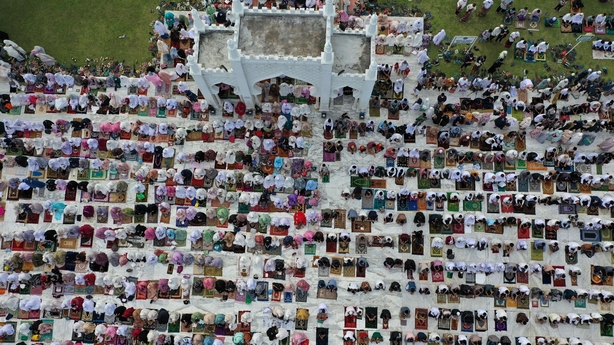 President Joko Widodo appealed to Muslims to pray at home to mark Eid rather than risk infection at public gatherings.
"In the midst of the pandemic, we need to be willing to sacrifice even more," he said in a television address.
"Put the interests of the community and others first."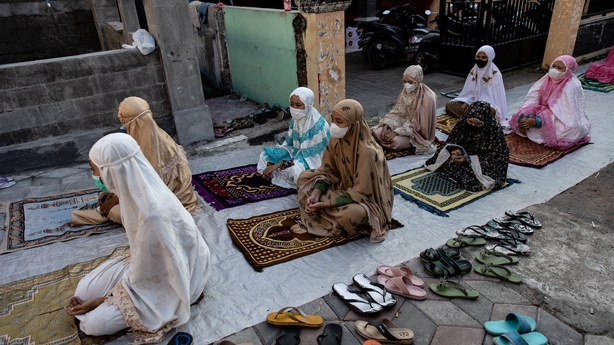 Virus cases shot up after millions travelled across the vast archipelago of nearly 270 million people at the end of the holy fasting month of Ramadan in May.
Indonesia has in recent days overtaken India and Brazil as a global Covid-19 hotspot and its daily death toll hit a record of 1,338 yesterday.
Cases have been topping 50,000 a day, around 10 times above the average figure in early June, as the highly infectious Delta variant ripples across the country.
Checkpoints have been set up on roads across Java and domestic flights are subject to tighter restrictions in a bid to stop people from travelling to see relatives.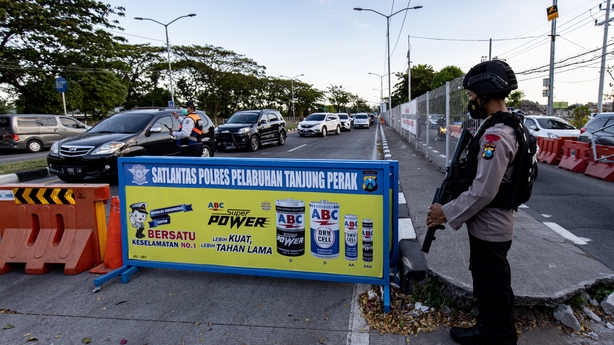 The surge has overwhelmed hospitals in the capital Jakarta and across densely populated Java, sparking shortages in oxygen.
Patients have been turned away by medical staff or treated in makeshift tents set up in hospital parking lots, as more and more of the sick die at home.
Indonesia has recorded more than 2.9 million cases and nearly 75,000 deaths but testing and tracing rates are low and experts believe the true figure is far higher.
Olympics-Athletes' village COVID-19 infection bubble already 'broken' - health expert

The so-called bubble to control Covid-19 infections at the Olympic athletes' village in Tokyo is already "broken" and poses a risk of spreading infections to the general populace, a prominent public health expert said.
Games officials on Sunday reported the first Covid-19 case among competitors in the village in Tokyo where 11,000 athletes are expected to stay.
There have been 67 cases detected among those accredited for the Games since 1 July organisers said today.
"It's obvious that the bubble system is kind of broken," said Professor Kenji Shibuya, the former director of the Institute for Population Health at King's College London.
"My biggest concern is, of course, there will be a cluster of infections in the village or some of the accommodation and interaction with local people."
Insufficient testing at the border and the impossibility of controlling people's movements mean that the Games could exacerbate the spread of the infectious Delta variant of the virus, he added.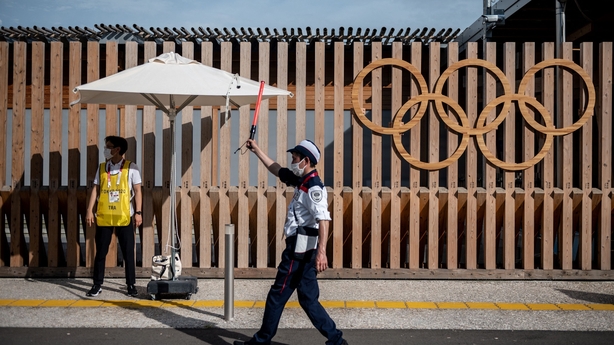 International Olympic Committee President Thomas Bach said last week that testing and quarantine protocols would leave "zero" risk of Games participants infecting residents in Japan.
Declarations like that only serve to confuse and anger people, Prof Shibuya said, as actual conditions on the ground are "totally opposite".
In April, he co-authored a commentary in the British Medical Journal that the Olympics must be "reconsidered" due to Japan's inability to contain coronavirus cases.
New Covid-19 cases in Tokyo reached 1,410 on Saturday, a near six month high, while the Games are due to start in just three days.
Public health experts have warned that seasonal factors, increased mobility, and the spread of the Delta variant could lead to a surge past 2,000 cases per day in Tokyo by next month, levels that could drive the city's medical system to breaking point.
Just 33% of people in Japan have received at least one Covid-19 vaccine dose, among the lowest rate among wealthy countries, according to a Reuters tracker. The vaccination push has gained steam since last month, but recently ebbed due to supply and logistical snags.
By contrast, Soma City in the northern prefecture of Fukushima, where Prof Shibuya headed its vaccination efforts, recently completed the bulk of its inoculations, far ahead of most of Japan.