Generating a Europe-wide digital certificate to open up travel and tourism was a high priority for the EU following the much-criticised vaccine roll-out earlier this year.
Legislation to create a digital platform that all 27 member states could plug in to was agreed in record time (62 days).
"The European Union is delivering for its citizens," European Commission President Ursula von der Leyen said on its launch on 1 July.
"We are helping Europeans get back the freedom they value and cherish so much."
The Digital Covid Certificate (DCC), however, faced a stormy passage.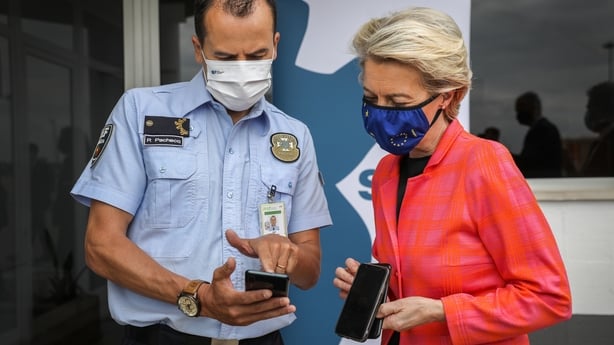 Countries like Italy, Spain, Portugal and Greece that are heavily dependent on tourism pushed the hardest to have a single, Europe-wide system that would revive devastated travel sectors.
They had no qualms about calling the certificate, which would register if someone had been vaccinated, had a negative Covid test, or proof of recovery, a "passport".
Other member states were more cautious and wanted the certificate to be a medical document, not a laisser passer for travel.
There were concerns about discriminating against those who were not yet vaccinated, or could not be vaccinated. In early spring, the levels of vaccination are not what they are today, and it was still not clear whether or not you could pass the virus on even if you were vaccinated.
But the certificate took shape, and went through various name changes, as it made its way from being a commission proposal to a new law, agreed by member states and the European Parliament.
While the parliament pushed the hardest to make the certificate all about restoring freedom of movement for citizens, member states demanded strong discretionary elements, including the use of an emergency brake if there was a sudden and sharp rise in infections, or a new variant, in another member state.
The initial proposal was presented by the European Commission on 14 March and provisional agreement was reached between the member states and the European Parliament on 20 May.
On 14 June, a joint statement was issued by the heads of the three EU institutions - the commission, council and parliament - proclaiming the certificate as something that "will again enable citizens to enjoy this most tangible and cherished of EU rights – the right to free movement".
Member states also agreed to a non-binding recommendation that would limit potential restrictions to those who cannot prove immunity, whether by vaccine or past infection, and who have travelled from a high-risk region.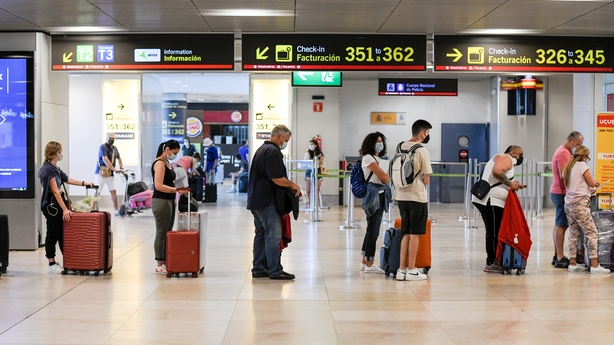 The digital platform, which would essentially allow national systems to plug in to an EU-wide one, went live on 1 June, but was formally rolled out on 1 July.
There was a six-week transition period for member states that needed more time to develop the system.
The certificate involves a QR code and must be available in every language. Bearers of the cert should not have to undergo testing or quarantine on arrival in another member state (non-EU countries Norway, Iceland and Liechtenstein have also signed up to the scheme).
"Member States shall refrain from imposing additional travel restrictions on the holders of an EU Digital Covid Certificate, unless they are necessary and proportionate to safeguard public health," the commission said in a statement on 14 June.
In addition, the commission pledged €100m to help member states provide affordable PCR tests.
But within the scope of the DCC, there are plenty of caveats and conditions that mean it could be confusing for some time.
Member states must accept all vaccines approved by the European Medicines Agency (EMA), such as AstraZeneca, BioNTech/Pfizer, Moderna and Johnson & Johnson, but they have the discretion to accept other vaccines, such as the Russian Sputnik vaccine.
A tourist might have just one vaccination dose, and that will be registered on the certificate. However, whether or not that will be sufficient to avoid quarantine on arrival will depend on the member state, and whether the traveller is coming from a high-risk country.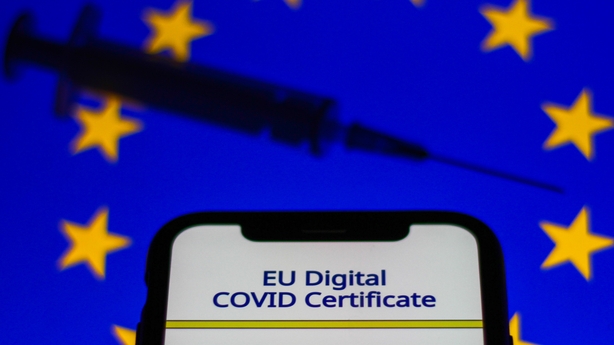 Likewise, a country could insist that a visitor still take a negative Covid test before they travel if the visitor is from a region that the European Centre for Disease Prevention and Control (ECDC) has designated as high-risk.
The ECDC has created a colour-coded risk guide, from green (safe), to orange (medium-risk), to red (high-risk), to dark-red (very high risk), to gray, meaning a lack of information.
Those travelling from a green region should not face travel restrictions, but those coming from an orange, red or grey region could still face the need for a pre-departure Covid test.
According to an agreed approach to the kinds of testing required, a PCR test should be taken a maximum of 72 hours before arrival, while a rapid antigen test is valid for 48 hours.
Despite getting all the pieces in place, member states will not be shy of pulling the emergency brake.
Germany imposed restrictions on those arriving from Portugal because of the rise in Delta variant cases there, and Belgium was thought to be considering something similar. Germany later lifted the restrictions.
However, since the ECDC believes that by the end of August 90% of all cases in Europe will be of the Delta variant, it is hard to see member states pulling the emergency brake too often.
The European Commission, meanwhile, is in talks with the UK, US and Switzerland about recognising their national vaccination and test certificates.
But there are still teething troubles.
Airlines have complained that they are having to approve passengers' certificates at check-in without having the proper scanning equipment, and that when they do have the correct equipment it might inexplicably still not recognise the QR code of a doubly vaccinated passenger.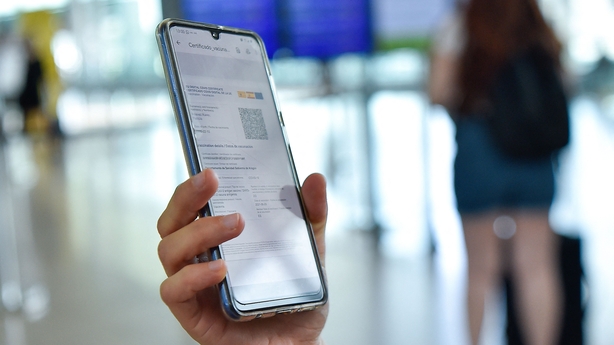 This could be because the destination country is still applying some restrictions, depending on where the traveller is coming from.
Thomas Reynaert, managing director Airlines4Europe, has argued that the DCCs should be uploaded by customers when they check in online, and not presented when the passenger arrives at the airport.
"Airlines today still do not have the tools, the equipment. They should be given this equipment by national authorities to do the scanning if necessary. That's one issue," said Mr Reynaert.
"Also, the way the code is being verified is done in very different ways. Some countries have gone through the national health check platform, which is quite useful, so people can have their code verified before they get to the airport.
"That's the ideal situation," he said.
Ultimately, he said, member states should strictly be guided by the ECDC risk map when operating the QR code verification system.
The problems reflect the variegated approach to health data in different member states.
In Belgium, where this correspondent is based, medical data can be accessed through a secure, authenticator app called Itsme.
When the Belgian authorities developed their CovidSafe app, all citizens could transfer health data on to the app via the Itsme authenticator.
When I downloaded the app, my two Pfizer vaccinations - from 22 April and 26 May - automatically appeared on the CovidSafe app, as well as any fresh negative Covid test results.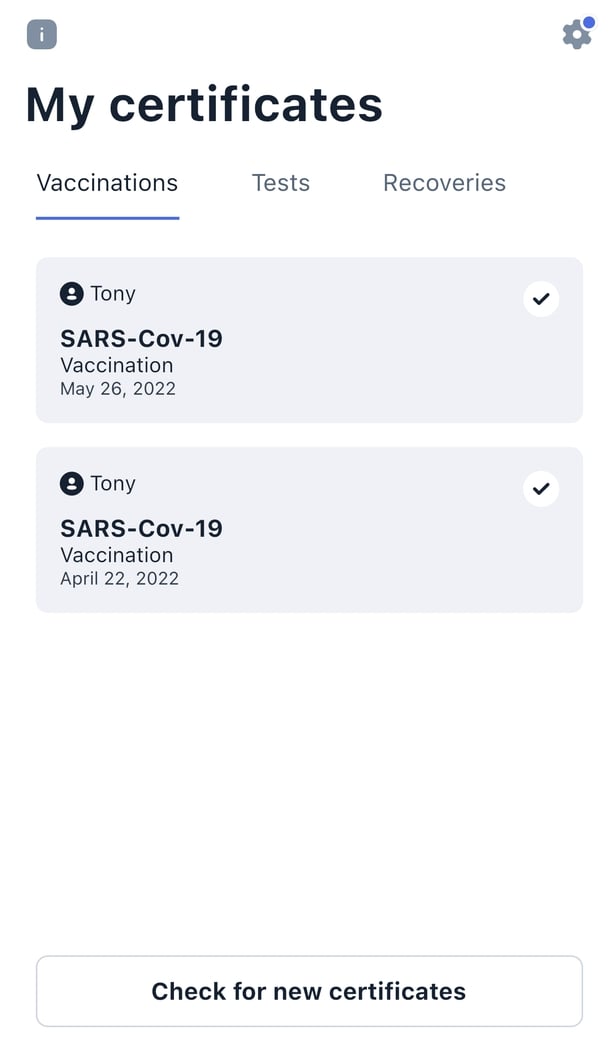 The European Commission has acknowledged there are some teething troubles, but point out that, with 230 million certificates generated so far, there have been relatively few problems.
The commission is also clear that, even though Ireland's system is not yet up and running, the immigration authorities are still obliged to recognise EU certificates when they are presented at ports and airports.
"The regulation is very clear," said commission spokesman Christian Wigand.
"The transition period applies only to the question of the member state issuing the certificates for its own national residents. At the same time, all member states are, since the first of July, under the obligation to accept the Europe-wide format of the certificates.
"Frankly, there is no reason not to do so because it's a safe and secure system."
But there remain plenty of pitfalls.
Irish passengers arrive in Brussels via the non-Schengen pier. That could cause confusion among airport police who will typically be accustomed to dealing with non-EU traffic, which now includes British passengers, whose vaccination credentials are not necessarily compatible with the EU system.
Officials in Brussels Airport insist that passport control officials should be able to tell the difference.
Passengers from Schengen countries arriving in Brussels do not face any controls. That means that the authorities there have been mounting random checks on Schengen traffic for Covid certs, but these are by no means all-day controls.