A lunchtime meeting in St Stephen's Green has been a long time coming for close friends Jessica, Alison and Katie.
''It's been six months since we last saw each other in person,'' Katie Sullivan, 24, said as she sat outdoors in the park, socially distant from her two friends. "It's been so good to finally catch up.''
All three women are in their 20s and unvaccinated. ''I'm desperate to get my vaccine,'' Katie said. ''Just so I can get back to normal.''
The friends were looking forward to having a night out in a restaurant, but the latest delay by Government to fully reopening indoor hospitality has derailed their plans.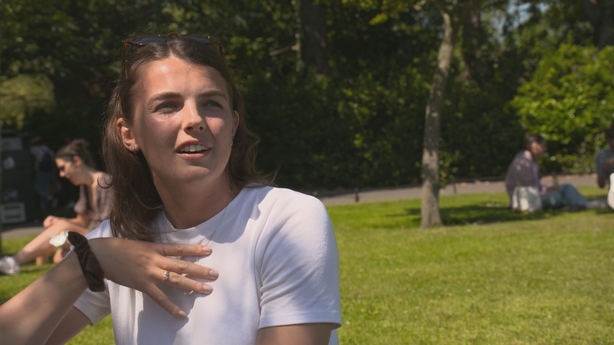 ''I think we are getting the rough end of the deal," said Jessica Chambers, 25.
''We're not allowed go inside. But by the plaza in Portobello, where I live, they put up barriers a few weeks ago and were patrolling the area.
"So we're not vaccinated and can't go inside but it seems we can't also go outside either.''
Jessica said she felt more could be done to highlight the issues for young people in their 20s.
''We are criticised in the media when we do want to go outside and be socially distant and are often told to move on," she said.
''We are kind of left until the end, I feel we are pushed to the side [by the Government]''.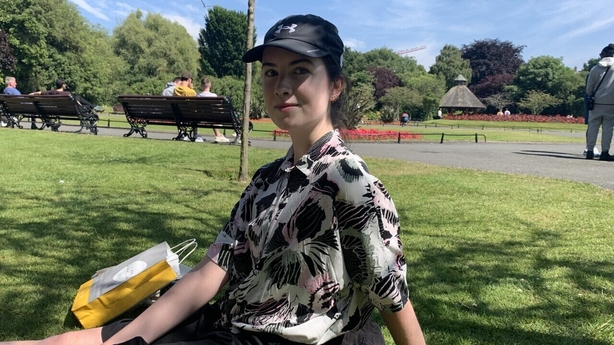 Alison Hall, 25, also feels ''prejudged''.
She says many young people are just trying to socialise and not go crazy during the pandemic. ''We haven't been able to socialise the whole pandemic and I think we have behaved very well.'' Alison said.
''Since Christmas it has been six months since I saw a lot of people. I just work from home, so it is very isolating to just live in your room where you're working, eating and sleeping.''
The three women say the Delta variant is ''worrying'' but argue the only way to get ahead of the highly transmissible strain, is to speed up the vaccination programme for young people.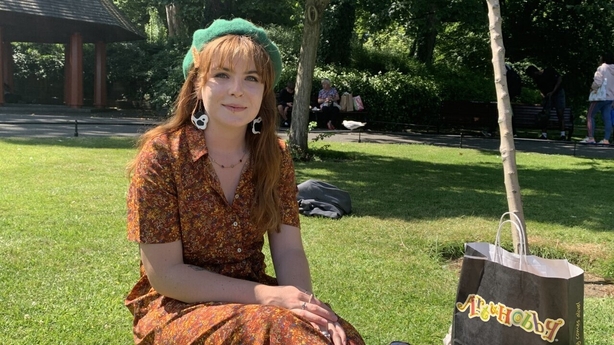 Katie works in the hospitality sector and was puzzled by the latest proposal that would see only vaccinated people allowed dine indoors.
''How does it make sense that you can go into a cinema indoors and watch a movie that runs maybe over two hours. But you wouldn't be allowed go into a restaurant for a meal which you're only allowed for 105 minutes?'' she asks her friends.
The two girls nod in agreement, but Alison says she is worried that by the end of the summer ''we could be in lockdown again from things spreading or the vaccine roll-out not being quick enough to compensate for this new strain.''
Katie says "they [the Government] didn't think this through" and wonders how it's possible to police who is vaccinated and who is not.
She said there are other issues causing concern for young people as they try to restart their social lives.
''We don't all have a back garden where we can have mates over for a BBQ. Most people are scraping pennies together to rent a studio apartment, so they have to go out into the streets to socialise,'' Katie said.
''This outdoor summer of a few glasses of wine in the garden doesn't translate to the young people who don't have the money or the facilities to do that," she added.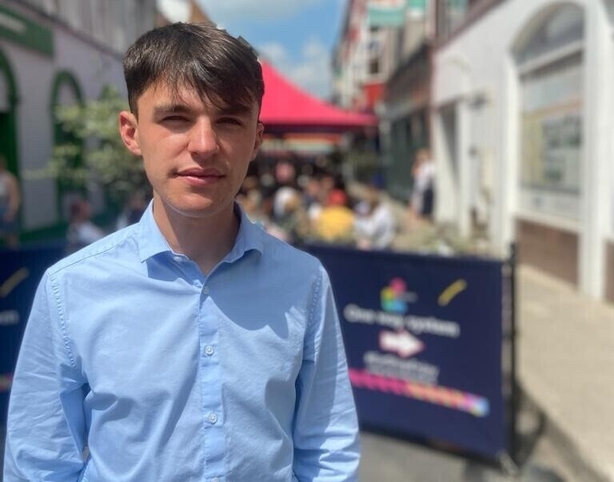 Art O'Mahony, the President of Young Fine Gael, described the proposal under consideration as ''fundamentally unfair''.
''What we are seeking is a policy and strategy that is equitable and treats society fairly and equally,'' Mr O'Mahony explained.
''At least publicans and vintners will be able to see and patrol social distancing, and to my mind that will hopefully prevent some of the dangerous activity that we've seen in recent months in relation to house parties and large-scale gatherings.''
The Taoiseach said the Government doesn't want to divide society and is focused on protecting people from the worst effects of the pandemic.
Art O'Mahony says young people have borne the ''brunt of the restrictions'' and believes they are now being told to put their lives on hold again because of their age and also because they haven't received the vaccine. ''We believe this is wrong,'' he said.