Those leaving or entering the Lisbon region each weekend will need a negative coronavirus test or a vaccination certificate, the Portuguese government said today, with restaurants, cafes and shops forced to close earlier.
"We are in a fight against time between the progression of the disease and the process of vaccination," Cabinet Minister Mariana Vieira da Silva told a news conference.
Coronavirus cases rose by 1,556 today, the biggest jump since late February, when the country of just over 10 million was still under lockdown.
The highly-contagious Delta strain now accounts for more than 60% of new cases in Lisbon.
The Portuguese capital is among a dozen places that did not move into the final phase of easing the lockdown that much of the country has enjoyed.
"We are trying to delay its arrival in other regions of the country so that people can protect themselves more through vaccination," Health Minister Marta Temido had said on Monday.
More restrictions may be necessary, she added, at a time when many European countries are easing such curbs for summer.
"We have to assess it as we go along and we are asking for everyone's support, to avoid as much as possible measures which carry heavy social and economic consequences."
---
---
Russian surge
Russia has reported 20,182 new Covid-19 cases, the most confirmed in a single day since 24 January, amid a wave of infections that authorities blame on the Delta variant and people's reluctance to get vaccinated.
The government coronavirus taskforce also confirmed 568 coronavirus-related deaths in the last 24 hours.
Both Moscow and St Petersburg recorded the most deaths in a single day since the pandemic began.
As cases began rising rapidly this month, officials scrambled to coax and compel people to get inoculated amid tepid demand for the vaccine despite the widespread availability of Covid-19 shots.
Moscow's authorities have ordered bars and restaurants from Monday to only serve people if they can present a QR-code showing they have been vaccinated, had an infection indicating immunity or recently tested negative.
Unvaccinated people are to be refused non-emergency hospital treatment.
Last week Moscow gave employers in public services a month to ensure that 60% of their staff had been vaccinated or else face a fine.
Moscow's coronavirus taskforce said today that such employers should suspend staff who refuse to get vaccinated as part of that directive unless they have special medical dispensation.
Outdoor cafes and verandas will be off limits from 12 July 12 people who do not have a QR-code, the Moscow mayor's office was cited as saying by the TASS news agency.
Brazil sets single-day record for coronavirus cases
Brazil registered a single-day record of 115,228 new confirmed coronavirus cases in the past 24 hours, the ministry of health said, as its outbreak shows new signs of accelerating despite long-delayed vaccination efforts finally gaining steam.
Brazil has recorded the world's highest Covid-19 death toll outside the United States, with more than half a million lives lost, according to the ministry's official tally.
But while the situation in the United States and most wealthy nations improves thanks to higher vaccination rates, Brazil and many neighbours in South America this month have seen their biggest outbreaks yet.
Brazil's seven-day average for new coronavirus cases and deaths is now the highest in the world, having surpassed India last week, according to data compiled by Reuters.
Brazil marked the milestone of 500,000 Covid-19 deaths over the weekend with nationwide protests against the government's handling of the pandemic.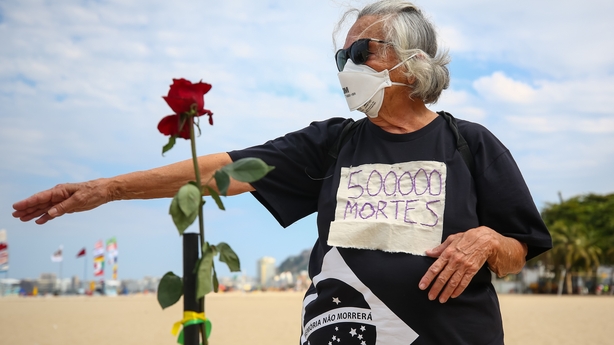 The country has been slow to roll out vaccines with only 12%of Brazilians fully immunised, according to ministry data.
Efforts have accelerated recently, with certain states such as Sao Paulo predicting shots for all adults by September.
The government of President Jair Bolsonaro is under scrutiny for delays and alleged misconduct in obtaining vaccines, having failed to respond to early offers from Pfizer last year.
The government instead struck a deal for a more expensive vaccine made by India's Bharat Biotech.
A Senate committee is probing allegations related to Bharat amid a wider investigation of the government's response.
A Brazilian health ministry official told prosecutors he faced internal pressure from an aide to then-health minister Eduardo Pazuello to buy the Bharat shot.
In a press briefing, Mr Bolsonaro's secretary of the presidency Onyx Lorenzoni said there had been no influence peddling in the Bharat deal and the vaccines were not overpriced.
Cases of Delta variant rising in NSW
Australia's most populous state, New South Wales, reported a double digit rise in new locally acquired cases of Covid-19 for the third straight day as officials fight to contain an outbreak of the highly contagious Delta variant.
"Since the pandemic has started, this is perhaps the scariest period that New South Wales is going through," state premier Gladys Berejiklian told reporters in Sydney.
NSW has imposed tough restrictions in Sydney, Australia's largest city and home to a fifth of the country's 25 million population, with health officials saying transmission could be happening even through minimal contact with infected persons.
NSW officials have so far resisted calls for a hard lockdown although Australia has a good record of successfully suppressing past outbreaks through snap lockdowns, tough social distancing rules and swift contact tracing.
Australia has reported just under 30,400 cases and 910 deaths since the pandemic began.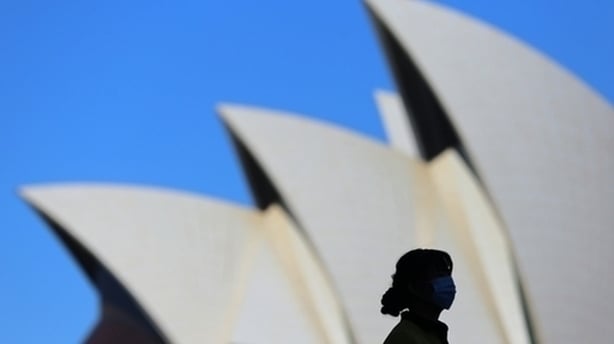 Ms Berejiklian said despite the virus variant being very infectious, her government was "at this stage comfortable" with the current level of restrictions.
Eleven new local cases have been reported in the past 24 hours, taking the total infections in the latest outbreak to more than 40.
The data includes six cases detected after the cut-off deadline, which will be included in the next tally.
Victoria state, which shares its border with NSW, has reported its first case likely linked to the NSW outbreak after a man in his 60s tested positive after returning home from Sydney. It reported another case earlier in the day linked to an existing cluster.
Queensland state reported three new local cases but officials said the infections pose low risk to the community as they were in isolation when they contracted the virus.
Neighbouring New Zealand reported no new local cases, a day after it raised the alert level in the capital Wellington over exposure concerns after an Australian tourist tested positive for Covid-19 upon returning to Sydney after a weekend visit.