India reported its highest ever single-day Covid-19 death toll, as cases continued to rise and states imposed stricter lockdowns.
India's health ministry reported 4,187 fatalities over the past 24 hours, taking the overall death toll close to 240,000.
The Institute for Health Metrics and Evaluation estimates that India will see 1 million Covid-19 deaths by August.
Cases rose by 401,078 today, bringing the total since the start of the pandemic to 21.9 million.
Medical experts say the real numbers of cases and fatalities are likely to be far higher than official tallies.
Tamil Nadu, known for its automobile manufacturing including BMW, Daimler, Hyundai, Ford , Nissan and Renault, said it would move from a partial to a full lockdown on Monday, shutting public transport and state-run alcohol retailers.
Neighbouring Karnataka state extended a total shutdown late on Friday.
The state capital Bengaluru is a major tech hub, home to major offices of companies including Google, Amazon and Cisco.
India is yet to impose a national lockdown as it did during its first wave last year, but around half of all its states have imposed a total shutdown. The rest are under a partial shutdown.
India's drug regulator on Friday approved for emergency use a new drug called 2-deoxy-D-glucose after clinical trials showed it aided the recovery of hospitalized patients and reduced dependence on supplemental oxygen.
The drug was jointly developed by India's state-run Defence Research and Development Organisation and Hyderabad-based Dr. Reddy's Laboratories Ltd.
Though it is the world's biggest vaccine maker, India is struggling to produce and distribute enough doses to stem the wave of Covid-19.
The country has administered over 167 million vaccine doses but its rate of inoculation has fallen in recent days and only around 2% of its 1.4 billion people have received the two doses needed to be fully immunised.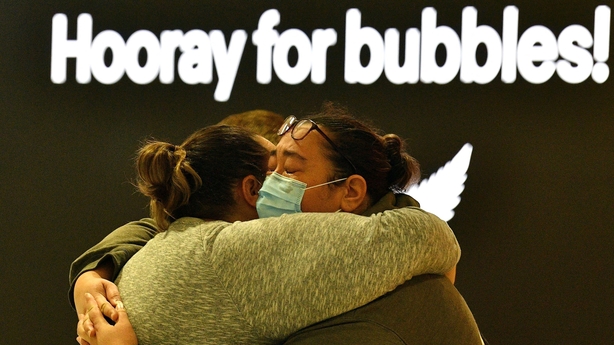 New Zealand to resume Australia "travel bubble" as Sydney COVID threat eases
New Zealand will lift its partial suspension of a "travel bubble" with Australia from midnight on Sunday as fears of a COVID-19 outbreak in Sydney eased.
New Zealand had blocked travel to and from New South Wales, Australia's most populous state, on Thursday after a couple in Sydney with no links to high risk professions or people tested positive for COVID-19.
The cases prompted a reinstatement of some social distancing measures around Sydney, and a campaign to get more people tested, as authorities scrambled to determine the source of infection.
However, state health officials on Saturday reported a second straight day without a new case, allaying concerns about a wider outbreak in the city.
Australia and New Zealand began allowing quarantine-free travel less than a month ago, after a protracted run of zero locally-acquired cases in the neighbouring countries.
Australia has meanwhile barred travel from India due to high infection rates, but it has said it would begin chartering repatriation flights on 15 May.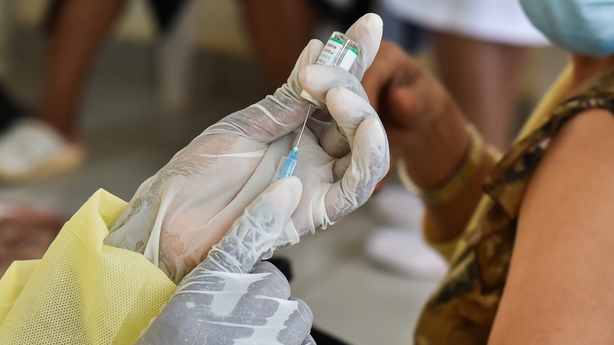 WHO approves Sinopharm vaccine in potential boost to COVAX pipeline
The World Health Organization (WHO) approved for emergency use a COVID-19 vaccine from China's state-owned drugmaker Sinopharm, bolstering Beijing's push for a bigger role in inoculating the world.
The vaccine, one of two main Chinese coronavirus vaccines that have been given to hundreds of millions of people in China and elsewhere, is the first developed by a non-Western country to win WHO backing.
It is also the first time the WHO has given emergency use approval to a Chinese vaccine for any infectious disease.
Earlier this week, separate WHO experts had expressed concern about the quality of data the company provided on side effects.
A WHO emergency listing is a signal to national regulators that a product is safe and effective.
It also allows it to be included in COVAX, a global programme to provide vaccines mainly for poor countries, which has hit supply problems.
"This expands the list of COVID-19 vaccines that COVAX can buy, and gives countries confidence to expedite their own regulatory approval, and to import and administer a vaccine," WHO Director-General Tedros Adhanom Ghebreyesus told a briefing.
Outgoing vaccine taskforce chief says UK free of Covid-19 by August
Covid-19 will no longer be circulating in Britain by August, the British Government's departing vaccine taskforce chief Clive Dix told the Daily Telegraph yesterday.
"Sometime in August, we will have no circulating virus in the UK", Mr Dix said, adding that he believed the vaccine booster programme could be pushed back to early 2022.
The government is looking at which Covid-19 vaccines would offer the best booster shot for vulnerable people later this year.
Mr Dix told the Telegraph that he expects everybody in the UK to have been vaccinated at least once by the end of July, by which time "we'll have probably protected the population from all the variants that are known."
The UK has administered over 51 million vaccines and has been the second quickest country to give a first dose to at least half its adult population.
British officials said people under 40 should be offered an alternative to Oxford/AstraZeneca's vaccine where possible due to a small risk of blood clots.
Mr Dix, who was appointed as interim leader of the task force in December, stepped down from his role last week.