Canada has approved the use of the Pfizer-BioNTech coronavirus vaccine in children aged 12 years and up, becoming the first country to do so.
"This is the first vaccine authorised in Canada for the prevention of Covid-19 in children and marks a significant milestone in Canada's fight against the pandemic," Health Canada chief medical advisor Supriya Sharma told a news conference.
Data from a clinical trial in the United States involving more than 2,000 youths who were given two doses showed it is as safe for adolescents as it is for adults, she said.
No cases of Covid-19 were recorded among the vaccinated children. In adults it has been shown to be at least 95% effective in preventing infection.
The vaccine was authorised in December for use in Canadians aged 16 and older.
Other manufacturers of the four vaccines approved in Canada - the others are AstraZeneca, Johnson & Johnson and Moderna - are conducting or planning their own studies in children as young as six months old.
Ms Sharma said Health Canada will expedite reviews of those results.
Since the start of the pandemic, about 20% of all Covid-19 cases in Canada were recorded in people under the age of 19.
Nearly 1.25 million people in this country have been diagnosed with the virus. More than 24,000 died.
While younger people are less likely to experience serious illness from Covid-19, Ms Sharma said: "Having access to a safe and effective vaccine will help control the disease's spread to their families and friends, some of whom may be at higher risk complications."
"It'll also support the return to a more normal life for our children who've had such a hard time over the past year."
The United States is reportedly expected to authorise the Pfizer-BioNTech vaccine for use in 12-15 year olds next week.
Australia's NSW reports first Covid case since March
Australia's most populous state has reported its first locally acquired Covid-19 case in more than a month and health authorities are working to trace the source of the infection.
A man in his 50s with no known links to hotels used to quarantine people who have arrived from overseas tested positive for the coronavirus yesterday, the New South Wales (NSW) Ministry of Health said in a statement.
It is NSW's first local Covid-19 case since 31 March.
The unnamed man visited several venues in the eastern suburbs of Sydney, the capital of NSW and Australia's biggest city, the ministry said.
Testing on the man showed his viral load was higher than typically seen in other infected people, potentially increasing the chance he has spread the disease, the ministry said.
The man is considered to have been infectious since 30 April.
"That give us some cause for concern," NSW's Chief Health Officer Kerry Chant told reporters in Sydney.
All close contacts of the man have been told to self-isolate and get tested.
---
---
---
The case elevates the chance that social distancing restrictions will once again be imposed in NSW. Many curbs had been eased as local infections dwindled.
Testing is under way to find if this case is genetically linked to anyone in the quarantine system or cases in other states, Dr Chant said.
Australia has taken a hard-line approach to curtail the spread of Covid-19, including snap lockdowns, border controls and speedy contact tracing systems.
As a result, Australia has recorded just over 29,800 cases and 910 deaths since the pandemic began.
Australia has for more than a year allowed only citizens and permanent residents to return though they must undergo two weeks of strict quarantine upon their entry.
Canadian province confirms first death linked to AstraZeneca vaccine
The Canadian province of Alberta reported its first death of a patient from a rare blood clot condition after receiving the AstraZeneca Covid-19 vaccine, its chief medical officer has said.
The Alberta case marks the second case of blood clots, and the only death after more than 253,000 doses of AstraZeneca were administered in the province, the statement added.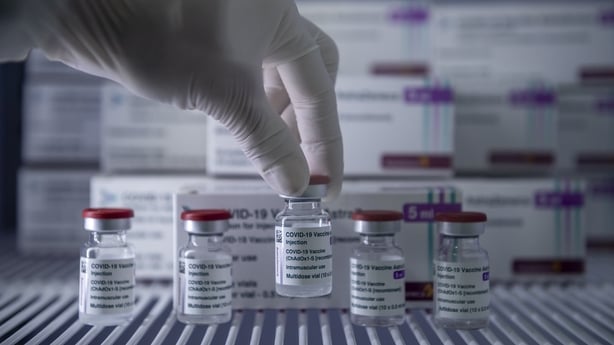 Last month, the province of Quebec reported Canada's first death of a patient after receiving the AstraZeneca Covid-19 vaccine.
The rare complication, which some regulators including Health Canada are calling Vaccine-Induced Prothrombotic Immune Thrombocytopenia, involves blood clots accompanied by a low count of platelets, cells in the blood that help it to clot.
US birth rate falls to its lowest since 1979 as pandemic-led stress rises

Americans had the lowest number of babies in more than four decades last year, mirroring a slump in European birth rates, as the Covid-19 pandemic forced more people to take care of sick family members or deal with job losses.
The birth rate in the United States fell 4% in 2020 to about 3.6 million babies, its sixth consecutive annual decline and the lowest since 1979, according to data from the US Centers for Disease Control and Prevention's (CDC) National Center for Health Statistics.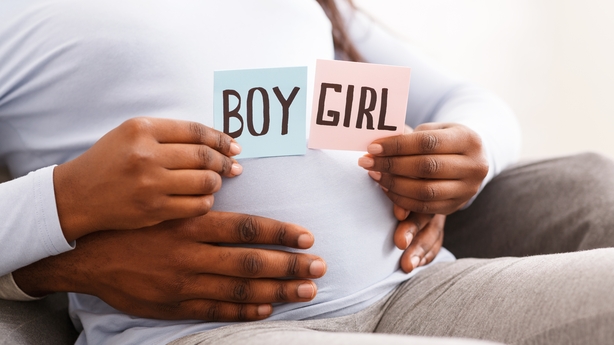 The CDC did not attribute the overall decline to the pandemic, but experts have predicted that pandemic-led reasons including anxiety will hit the country's birth rate.
In general, US fertility rates have continued to fall over the years as women marry late and delay motherhood especially in years when the economy has slowed.
Older data from Population Reference Bureau (PRB), a nonprofit statistics collector, showed that the US birth rate reached an all-time low in 1936 following the 1929 stock market crash.
In December 2020, Brookings Institute said in a report that it anticipates around 300,000 fewer births in the United States in 2021.
Many European countries have also seen a decline in births, and demographics experts have forecast a baby bust across the continent this year.
For instance, births in Italy in December - nine months after the country went into Europe's first lockdown - plunged 22%, data showed.
Big corporations such as Reckitt, Nestle and Danone have posted a drop in sales of baby formula, partly blaming declining birth rates as well.
CDC said United States' general fertility rate, which measures the number of births per 1,000 women aged between 15a nd 44 declined by 4%.
This provisional data is based on 99.87% of all birth records registered and processed last year by the National Center for Health Statistics as of 11 February, 2021, according to CDC.