With hairdressers and barbers shut for months many people have been attempting their own DIY hair dos - with some disastrous results.
Industry experts are advising people who've had a hair mishap to wait for their hairdresser to resolve the issue - as they hope to be open again next month.
It's almost four months since hairdressers were open here.
When make-up artist Grainne McCoy attempted to match up her lockdown roots there were disastrous results.
The video of her turning her hair yellow with a boxed bleach dye went viral.
She decided to do her colour live on instagram: "I had no idea what I was doing," she says, "I was just sort of brushing this bleach into my hair, you could see my hair going yellow on the screen."
People were screaming down the phone stop! stop! stop! I thought it was going to turn out brilliant and beautiful. But she says it was a disaster.
Her attempt has served as a warning to many: "I think it put off a lot of people across the country from buying a box dye and trying to do it themselves," she says.

Anna Keely Owner of the Bronwyn Conway Beauty Group says for the last year she has been using various different products during lockdown.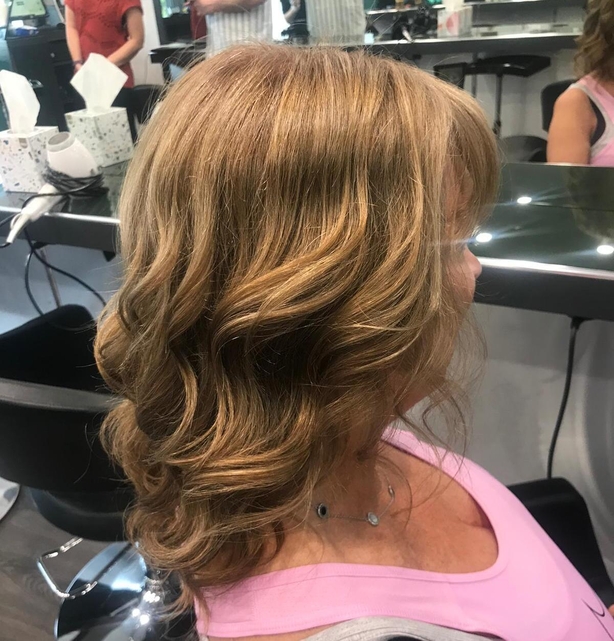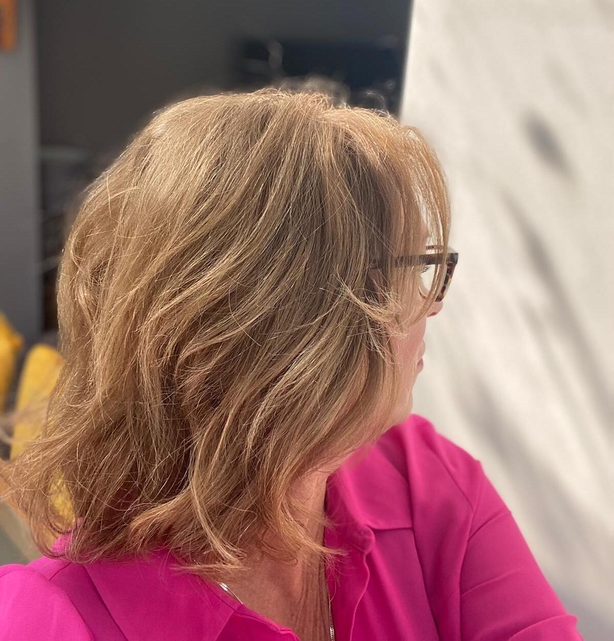 But her hair went from salon chic style to quite a lot shorter after her partner's best haircut efforts.
"He picked up my kitchen scissors and then proceeded to cut off about three inches off my hair. So my hair was gone from shoulder length to this new length with un-matching sides.
For men there have been a few close shaves too.
And even broadcasters haven't gone unscathed. Philip Boucher-Hayes was quite happy with his DIY buzz cut until his wife pointed out the extra close cut he had given himself at the back of his head.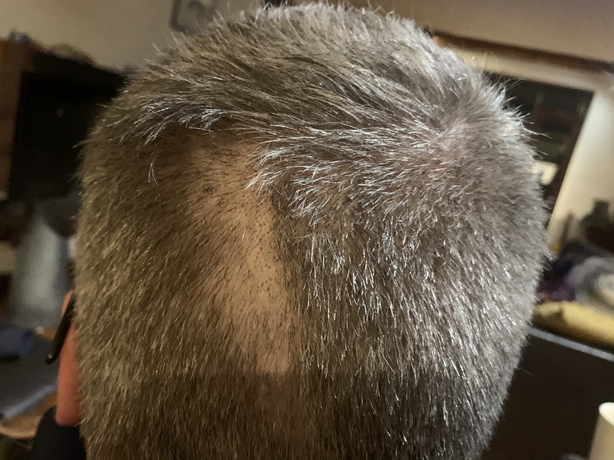 He posted the results on twitter. He says that people wouldn't have noticed it after a week though.
But John Wall says he had to wear a beanie hat for two weeks after his wife gave a section of hair an extra close cut.
Hairdressers are advising people that have given themselves a DIY haircut disaster to just stop if it's that bad.
CEO Hair and Beauty Industry Confederation Margaret O'Rourke Doherty says they do expect to be open in the month of May.
She says that if people can hold on until hairdressers reopen they will be able to resolve any issues.
She warns that if people add more product or more colour to an already colour-locked hair it can cause even more problems and people can end up with more issues that are much harder and more costly to resolve.
Lisa Eccles, Vice President of the Irish Hairdressers Federation, said they have had a few clients who have been in contact who have had to resort to a box colour because salons have been closed for so long.
But she says that is totally fine and as soon as they get the salons back open they can't wait to welcome customers back in and look after those locks and get people looking A1 again.