As vaccines are rolled out, and as we inch slowly towards reopening, what shape could the economy and employment have post-pandemic? Cian McCormack reports on people whose lives have changed because of the pandemic.
Richard Jacob is on and off the Pandemic Unemployment Payment for the past year. His Cork City business the Idaho Café closed in March.
"We closed first in March of last year. We opened again in July. We closed again in October. We opened again in December but closed at the end of December. We have been closed since," said Mr Jacob.
His wife and four staff, who also work at the Idaho Café, are also on the PUP.
"Psychologically it is tough. There isn't a plan. I can't say: 'Do you know we are going to be going back on May 17th'," he told RTÉ's Morning Ireland.
The café owner expects some improvements in coming months but fears for the future.
"I think this is going to be a great summer because there is a huge pent-up demand from people who were working and have saved money.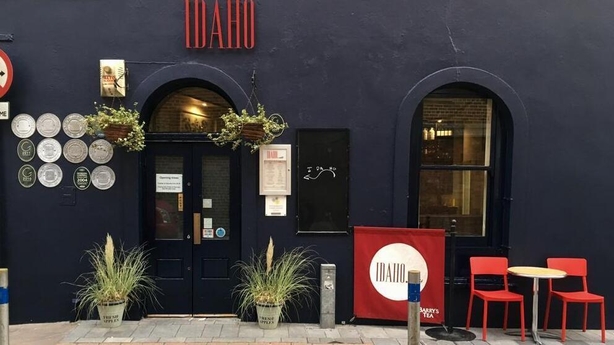 "I am very concerned about the autumn. I think footfall is the huge elephant in the room. The fact that there is such a huge move to online shopping and there is such a move to people working from home.
"That is going to have a huge impact on the dynamics of cities and footfall and the way people come into them. I would be concerned," said Mr Jacob.
The pandemic has been tough for Richard and he says it has resulted in, what he describes as, two Irelands – that is, one group of people who have saved money during the pandemic and others who have survived on Government supports including the PUP.
"I think that not everyone was hurt in the same way financially. Some people had a little bit of inconvenience – they have even done better financially because they are working from home. Whereas 400,000 people are on the pandemic payment with no end in sight," said Mr Jacob.
The Central Bank predicts up to 100,000 people will lose their jobs because of the pandemic. The ESRI says unemployment is unlikely to return to pre-pandemic levels until 2023 at the earliest.
"Where you will see the big bounce back is in the sectors of the economy which were most impacted by the pandemic and the public health restrictions," Professor Kieran McQuinn of the Economic and Social Research Institute told Morning Ireland.
"Clearly those sectors in tourism, hospitality, retail have all been significantly impacted and construction up until recently. As the economy opens up you are going to see a big bounce back in those areas.
"You will see a surge in employment in those areas as people go back to work," said Prof McQuinn.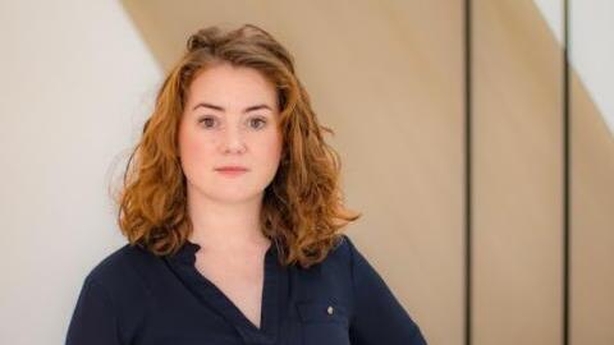 Prof McQuinn added employment returning to levels seen prior to the pandemic depends on the "scarring effect" the crisis had on businesses and "whether businesses in those sectors are in a healthy enough position to really go out and employ people and hire people and have the confidence to do so".
Dr Frank Crowley – an Economist at Cork University Business School at UCC – expects the economy to explode in to action when reopening happens.
"On the whole, I would be a bit more optimistic than the forecasts presented in the recent ESRI and Central Bank reports. The economy is likely to take off like a rocket. I think we can expect a euphoria associated with getting back to pre-Covid normality, which will spill over to all sectors," said Dr Crowley.
"This will be driven by pent up savings, new start-ups – just a general multiplier effect that we will get from this increase in activity," he added.
"I think we will return to pre-Covid employment levels a little sooner than that predicted by the ESRI and the Central Bank," said Dr Crowley.
One anticipated positive of the pandemic is the reinvigoration of rural areas - if people work remotely from them. There is anecdotal evidence of people moving to rural areas to live and to work remotely, but Prof McQuinn says these anecdotal trends need more study and investigation before conclusions are drawn.
"Given the very high cost of housing – particularly in urban areas like Dublin - it wouldn't at all be a surprised to see people move to non-urban areas where accommodation is substantially cheaper," said Prof McQuinn.
Reidin O'Connor – a manager at the research, development, and innovation hub – RDI hub – in Killorglin, Co Kerry moved to Killorglin in the past year.
"We are saving a lot. We are luck we sold our house in Dublin. I think the biggest change is childcare. We used to pay over €2,000," Ms O'Connor said.
Ms O'Connor said childcare costs fall short of what she experienced in Dublin.
"It has been a gamechanger for a lot of people. I know friends from my class going to school that I would have lost touch with who moved back to the Kingdom. That's a huge gamechanger for the regions," said Ms O'Connor.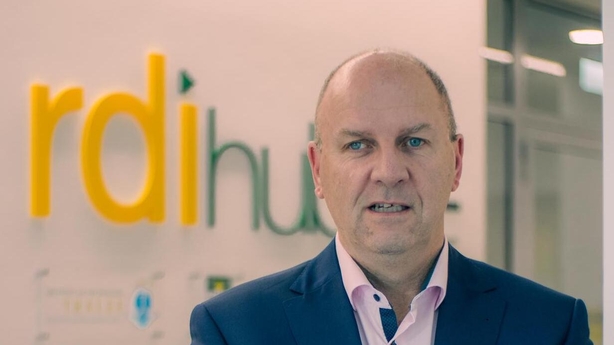 There are benefits for rural communities like Killorglin, according to the RDI Hub's CEO Liam Cronin.
"It definitely helps create a thriving local economy," said Mr Cronin.
"Pre-Covid if you tried to live in the west of Ireland or somewhere like Kerry the assumption was that you had to make a career sacrifice but that is not the case in the post-Covid world where you will be able to work from anywhere in any role."
Dr Crowley said the pandemic may not offer a lifeline to rural Ireland as things may go back to the way they were before it happened.
"I don't know has there been a significant movement of people during the Covid-19 period. Although anecdotally there are rumbles of rural areas receiving a positive boost, I expect this to be very minor development.," said Dr Crowley.
"Once we return to pre-Covid normality the economic forces pre-Covid-19 and the buzz of the city for idea generation will continue to shape the movement of people from rural to urban areas. Those economic forces aren't going to be tipped on its head that dramatically I think."