Public hospitals are critically short on the drugs needed to intubate Covid-19 patients in Sao Paulo, the most populous state in Brazil, health officials have said, warning of a potential public health catastrophe.
68% of public clinics have run out of neuromuscular blockers, which are used to relax a patient's muscles during intubation, and 61% are out of sedatives, a report from the state council of municipal health secretaries (Cosems-SP) found.
Two other big states, Rio de Janeiro and Minas Gerais, have also had reports of intubation drug shortages.

"The situation regarding supplies of medications for intubation worsened over the past week," it said, amid a deadly new surge of Covid-19 in Brazil.
"We've been sending letters to the (federal) health ministry for the past 40 days warning about this and asking for help," state health minister Jean Gorinchteyn told GNews.
He said a new shipment was due to arrive today, but urged the federal government to allow states to purchase the drugs directly from suppliers.
Covid-19 has claimed more than 3,000 lives per day on average in Brazil over the past week, the most by far worldwide.
The country of 212 million people has a total death toll of more than 360,000, second only to the United States.
Sao Paulo, Brazil's industrial hub, is one of the states hit hardest.
With a population of 45.9 million people, it has registered more than 85,000 deaths from Covid-19.
---
---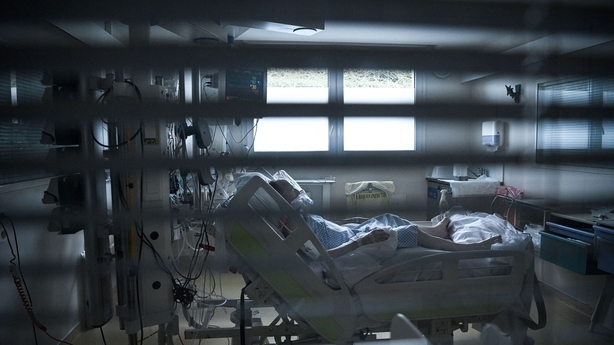 Covid-19 death toll in France surpasses 100,000
The number of Covid-19 deaths in France has surpassed 100,000, with the virus claiming a further 300 lives in the past 24 hours, the country's health authority has said.
A day earlier, the death toll stood at 99,805.
France is the third country in Europe to reach the grim milestone of 100,000 coronavirus deaths, after the United Kingdom and Italy.
"We will not forget a single face, a single name," President Emmanuel Macron tweeted, sending his condolences to the victim's families and friends.
Worldwide, the US has the highest death toll, with over half a million, followed by Brazil.
Nearly 30,000 people were killed in France in the first wave of the pandemic between mid-March and mid-May last year but the bulk of the deaths have been recorded since October, when the country was hit by a second surge in infections that remained stuck at a high level through the end of 2020.
With over 5,900 patients currently in intensive care, the highest level since spring 2020, the country is currently in the throes of a severe third wave.
On Tuesday the government, which has blamed the spread of the more contagious variant first seen in the UK for the spiralling case-load, suspended all flights to and from Brazil to curb the spread of a new variant found in that country.
Opposition parties accuse Mr Macron of letting the crisis spiral out of control by rebuffing doctors' calls for a third nationwide lockdown in late January.
He finally agreed to close schools for at least three weeks and close non-essential shops as part of a package of extra restrictions that took effect on 3 April.
Travel between regions is also banned, a curfew is in place from 7pm, and cafes and restaurants, which have been closed since the start of a second national lockdown on 30 October remain shuttered.
Apart from its decision to keep schools open through the spring when children in several other countries were being homeschooled, France has also drawn criticism for the initially slow pace of its vaccination campaign.
While the pace of inoculations has shot up in recent weeks, France is still lagging behind the US and Britain and several other countries in the vaccination stakes.
So far it has administered 15.75 million shots compared with 40.96 million in Britain.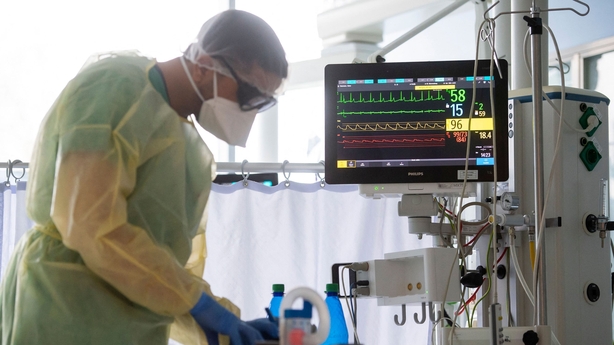 Covid deaths among Europe's elderly hits all-time low - WHO
The share of Covid-19 related deaths in Europe among those over the age of 80 has reached the lowest level since the start of the pandemic, the World Health Organization said.
The trend could possibly be attributed to the roll-out of vaccines among high-risk groups, according to Hans Kluge, the WHO regional director for Europe.
"Over the past two months the trend among people more than 80 years of age has diverged from the trend seen in every other age group," he told a press conference in Athens.
Mr Kluge noted that the group now accounted for close to 30% of Covid-19 related deaths.
The WHO's European chapter, which recently described the situation as "more worrying than we have seen in several months," also said they now saw "early signs that transmission may be slowing across several countries".
But Mr Kluge still urged caution, noting that on average 160 new cases were reported every minute.
"Signs of decline are not equal to low rates of transmission," Mr Kluge emphasised, and stressed the importance of the roll-out of the vaccine.
In the European Union, some 17% of the population had received a first vaccine dose, according to AFP figures.
The WHO also said it would soon announce its conclusions on the safety of the vaccine by US drugmaker Johnson & Johnson, which has been approved since March but held back after worries of blood clots.
German doctors expect 6,000 ICU patients as cases surge
German Health Minister Jens Spahn has urged the country's 16 federal states to impose tougher restrictions quickly to try to slow the spread of the coronavirus and not to wait until a national law on measures is passed.
"We know from last autumn what happens when we don't act quickly," Mr Spahn told reporters.
He said doctors expect there will be 6,000 patients in intensive care by the end of the month.
Germany's top public health official also urged policymakers to take tough action urgently to try and contain a third wave of the coronavirus.
"The situation in the hospitals is coming to a head, in some cases dramatically," RKI President Lothar Wieler told a weekly news conference, adding the situation will be worse than during the second wave.
New Zealand trials 'early warning' virus app at border
New Zealand border workers have begun trialling a monitoring app designed to detect coronavirus before the user develops any noticeable symptoms, in what is believed to be a world first.
The app, "elarm", connects to wearable devices such as fitness trackers and smart watches, using artificial intelligence to check variables such as heart rate and temperature for tell-tale signs of Covid-19.
The developer, New Zealand based Datamine, claims it can detect the virus with 90% accuracy up to three days before the appearance of symptoms such as coughing, breathing difficulties, and fatigue.
The health department said it could provide a vital early warning for workers at the border who face the most risk of exposure to the virus, now virtually only seen in arriving international travellers.
"If the elarm app lives up to its potential, it might provide early notification to our critical border workforce if they're becoming unwell," deputy health director Shayne Hunter said.
"That means they can take appropriate action such as self-isolating and being tested for Covid-19."
New Zealand has been largely successful in containing the virus, with just 26 deaths in a population of five million.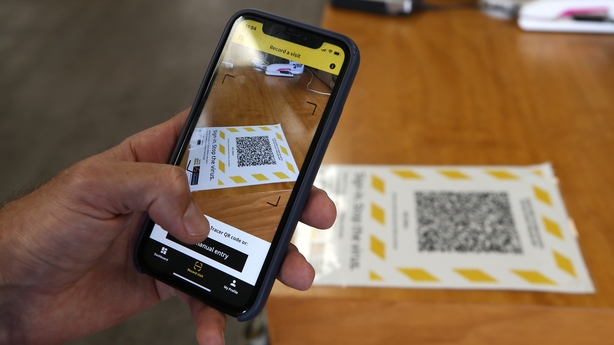 The few community cases that have occurred have generally been linked to border workers who were exposed to the virus via incoming travellers undergoing quarantine.
Mr Hunter said about 500 border workers would take part in a month-long trial of the app.
The technology uses artificial intelligence to establish a health baseline for each user, then alerts them if there are physiological changes consistent with Covid-19.
The government said the privacy of the border workers was guaranteed and only they would have access to their own health data.
Elarm is already available to individuals for a monthly subscription and some firms such as US mining giant Newcrest have made it available to their employees.
However, the New Zealand trial is believed to be the first time a government has used it at the border, which is widely viewed as the frontline in containing the virus.
"Although this type of technology is available to consumers in other countries, the ministry of health is not aware of any other country who is trialling it in their border workforce," a spokeswoman told AFP.
India's daily Covid caseload doubles in ten days to 200,000
India added a record 200,000 new coronavirus cases in the past 24 hours, official data showed, as the country's huge second wave accelerates.
The number of new infections in a day has more than doubled since early April, with a cumulative total 14.1 million cases.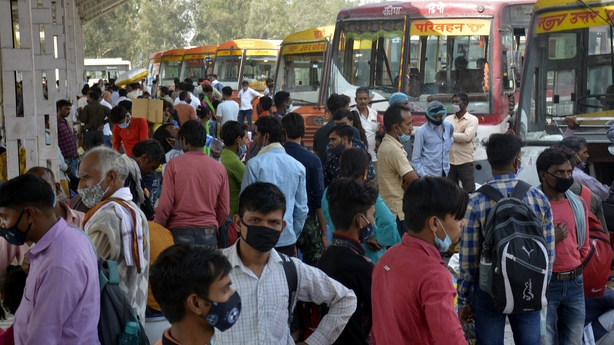 India also added 1,038 deaths in the past day, taking the total to almost 175,000, the health ministry data showed, although on a per capita basis India is far behind many other countries.
This week, it overtook Brazil to become the country with the second-highest number of Covid-19 cases -- experts have blamed complacency about the virus and frustration for the surge.
Having let its guard down with mass religious festivals, political rallies and spectators at cricket matches, India is experiencing a ferocious new wave with almost two million fresh cases this month.
After a lockdown a year ago caused widespread misery and one of the sharpest downturns of any major economy, the central government is desperate to avoid a hugely unpopular second shutdown.
But many states are tightening the screws, in particular Maharashtra and its capital Mumbai, which this week introduced tougher restrictions for its 125 million people.
WHO says Denmark looking to share AstraZeneca vaccines after halting shots
Denmark is examining options for sharing AstraZeneca's vaccines with poorer nations after it halted use of the shots over concerns over rare blood clots, the World Health Organization Europe head said.
Denmark this week became the first country to stop using AstraZeneca's Covid-19 vaccine altogether, as European officials continue to investigate dozens of reports of very rare blood clots combined with low platelet counts that have arisen in the bloc, as well as Britain.
The WHO, which along with Britain and the European Medicines Agency continue to recommend AstraZeneca's shot on the grounds that the benefits outweigh the risks, has been pushing countries not to hoard vaccines that they are not using.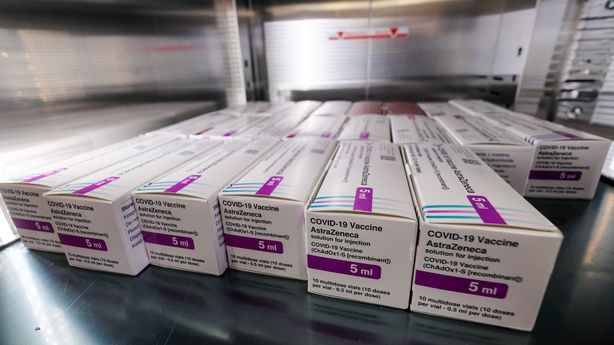 "I did have this conversation with Dr Soren Brostrom, director general of the Danish (Health Authority) yesterday and I understand that the ministry of foreign affairs of Denmark is ready to, or looking already into options, for sharing AstraZeneca vaccines with poorer countries," Mr Kluge told reporters.
WHO officials stopped short of criticising Denmark's move to halt use of AstraZeneca's vaccine, saying every nation should have the flexibility to make decisions about their vaccination programmes, based on their rates of vaccination, infection and hospitalisation.
Dr Brostrom has said his country had come far in inoculating the elderly population most at risk of contracting a serious form of Covid-19, and that younger groups were at lower risk of complications from the disease.
That had to be weighed against the possible vaccine side effects, he said.