Denmark has today announced it will stop using the AstraZeneca Covid-19 vaccine altogether, becoming the first European country to do so over suspected rare but serious side effects.
"Denmark's vaccination campaign will go ahead without the AstraZeneca vaccine," Danish Health Authority director Soren Brostrom told journalists, despite recommendations from the World Health Organization and Europe's medicines watchdog to keep using it.
"The decision is contextual," said Brostrom. "In Denmark, the majority of the population at risk has been vaccinated and the epidemic is under control."
Mr Brostrom stressed that he shared the EMA's assessment that the benefits of the vaccine outweigh the risks.
"I can well understand that other countries are using the vaccine," he added.
Denmark's health authority also said it "may re-introduce the vaccine at a later date if the situation changes".
The European Union's drug watchdog said last week it had found a possible link between the vaccine and very rare blood clot cases, but said the risk of dying from Covid-19 was "much greater" than the risk of mortality from rare side effects.
Denmark, the first country to initially suspend all usage of the vaccine in March over safety concerns, has also put Johnson & Johnson's vaccine on pause pending further investigations into a possible link to rare blood clot cases.
---
---
EMA to make recommendation on J&J vaccine next week
The European Medicines Agency has said it will make a recommendation on the safety of Johnson & Johnson's coronavirus vaccine next week after US health authorities recommended pausing vaccinations over blood clot fears.
The "EMA is expediting this evaluation and currently expects to issue a recommendation next week," it said in a statement, after announcing last week a probe had been launched.
The agency said it continued to believe that the benefits of the jab outweighed the risks of side effects.
The EMA said Johnson & Johnson was in contact with national authorities, recommending to them to store the doses already received until the safety committee issues its recommendation.
Russia says Sputnik V vaccine does not cause blood clots
The developer of Russia's Sputnik V coronavirus vaccine said its jab did not cause blood clots, a potential side effect that has disrupted roll-outs in several Western countries.
Like the Johnson & Johnson and AstraZeneca vaccines, Russia's Sputnik V jab uses adapted strains of the adenovirus that causes the common cold.
The state-run Gamaleya research institute, which developed the Sputnik V vaccine, said there was no risk of blot clots from its jab.
"A comprehensive analysis of adverse events during clinical trials and over the course of mass vaccinations with the Sputnik V vaccine showed that there were no cases of cerebral venous sinus thrombosis," it said in a statement.
Russia's registration of Sputnik in August last year triggered criticism both at home and abroad over the fast-track procedure, but a leading medical journal said this year it was safe and highly effective.
The vaccine has been registered for use in dozens of countries.
India's new coronavirus infections hit daily record
India's new coronavirus infections hit a record, as crowds of pilgrims gathered for a religious festival despite oxygen shortages and strict curbs in other areas.
The country reported 184,372 cases in the last 24 hours, health ministry data showed, taking total infections to 13.9 million. Deaths rose by 1,027, to a toll of 172,085.
Still, hundreds of thousands of devout Hindus gathered to bathe in the Ganges river, the third key day of the weeks-long Kumbh Mela - or pitcher festival.
A police spokesman said around 650,000 people had bathed on this morning.
There was little evidence of social distancing or mask-wearing, according to a Reuters witness.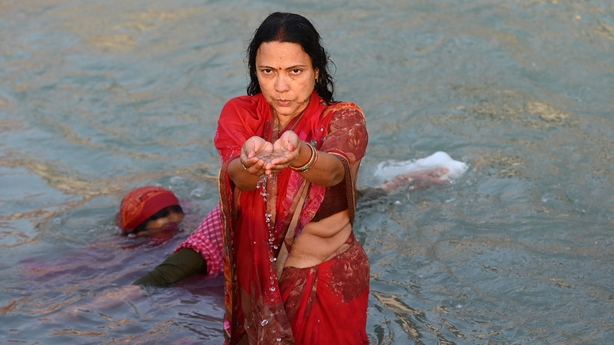 More than a 1,000 cases have been reported in Haridwar district in the last two days, according to government data.
From reporting less than 10,000 cases per day earlier this year, India has been the world's worst-hit country since 2 April by new daily cases, with the government blaming a widespread failure to heed curbs on movement and social interaction.
India's richest state Maharashtra, the epicentre of the national second wave and which accounts for about a quarter of the country's cases, is due to impose stringent restrictions from today to try to contain the spread.
Elsewhere, overstretched private hospitals are turning patients away, placing an increasing burden on government facilities.
In the western state of Gujurat, local media showed a long queue of ambulances waiting outside Ahmedabad Civil Hospital, with some patients being treated there while they waited.
A hospital source said this was because a lot of private hospitals were short of oxygen and were sending their patients to the public hospital.
Moderna vaccine efficacy falls slightly to 90% in US trial
US biotech company Moderna announced Covid vaccine is 90% effective against all forms of the disease and 95% effective against severe disease.
The new results come from its ongoing Phase 3 clinical trial involving more 30,000 people across the US, and the headline efficacy figure is a slight decrease from an earlier figure of 94.1% published in the New England Journal of Medicine in December.
The new number is based on 900 adjudicated cases of Covid from the study as of 9 April, while the previous was based on 185 cases.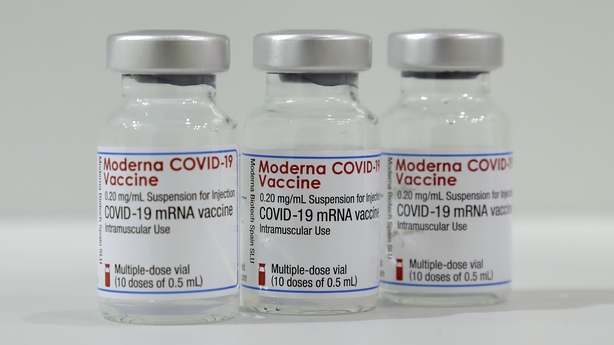 A company press release did not indicate why efficacy has fallen, but one reason might be the emergence of new variants of concern, which are not as susceptible to antibodies evoked to the vaccine.
Moderna is working on two variant-specific boosters, and said mice studies showed they elicited an increased immune response. The results of these studies have been posted online in a scientific paper that is now awaiting peer review.
"The new preclinical data on our variant-specific vaccine candidates give us confidence that we can proactively address emerging variants," said CEO Stephane Bancel.
The company said that as of 12 April, it has delivered 132 million doses of its vaccine globally, including approximately 117 million doses to the United States.
It remains on course to deliver its second tranche of 100 million doses by the end of May followed by 100 million more by the end of July.
The company's clinical trial for adolescents aged 12 to 17 is now fully enrolled with 3,000 US participants, and its pediatric trial for children aged six months to 11 years is continuing to enroll its 6,750 participants in the United States and China.
Israel gives green light for return of UK holidaymakers
Israel is to welcome the return of vaccinated UK holidaymakers from next month.
It announced it will reopen its borders to groups of foreign tourists who have had both doses of a coronavirus vaccine from 23 May.
That is just six days after foreign leisure travel could be permitted to resume under UK Prime Minister Boris Johnson's plan for easing lockdown restrictions.
Israel said inbound travellers will be required to take a PCR test before boarding their flight, and a serological test upon arrival to prove their vaccination status.
Full details will be released in the coming days.
The number of visitors allowed will initially be restricted but will increase "based on the health situation", the government announced.
Individual travellers will be welcomed at a later stage.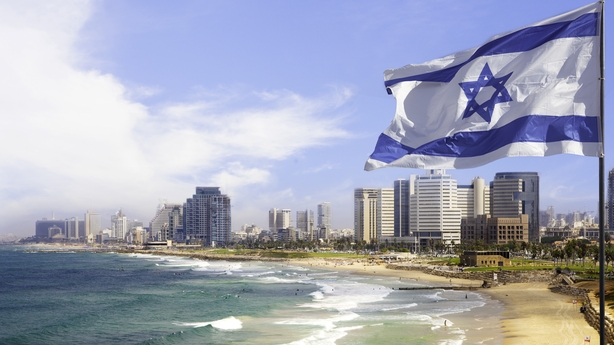 There is speculation that Israel will be on the UK government's "green" list when it announces details of its traffic light system for international travel.
This is partly due to 62% of Israel's population receiving at least one dose of a coronavirus vaccine, which is among the highest proportion in the world.
If Israel is on the "green" list, UK holidaymakers would not need to self-isolate on their return, meaning it could be a popular summer destination.
Minister of health Yuli Edelstein said: "After opening the economy, it is time to allow tourism in a careful and calculated manner.
"Opening the tourism is important for one of the fields most hurt during the Covid year."
Other countries that have said they will reopen their borders for UK visitors in the coming months include Cyprus, Greece, Malta and Turkey.