There is "no adequate data" on switching Covid-19 vaccines between doses, the World Health Organization has said, after France said under-55s who received an AstraZeneca first jab should get their second from a different vaccine.
The WHO has called for studies on so-called mixing and matching between vaccines, but said there was no comprehensive data so far on which it could make any recommendations.
The UN health agency therefore recommends that the same product should be used for both doses.
In February, the WHO's Strategic Advisory Group of Experts on Immunization issued its recommendations on how the AstraZeneca-Oxford vaccine should be used, WHO spokeswoman Margaret Harris said.
"There is not adequate data to be able to say whether this is something that could be done," she said.
"So they were recommending that at this stage, interchangeability of vaccines was not something that we could give a recommendation on.
"But they did make a research recommendation that this be studied, so that we could understand whether or not it was a strategy that could be used."
Several clinical trials are looking at the efficacy of combining two types of vaccine.
Europe's medicines regulator said this week that the AstraZeneca vaccine could cause very rare blood clots among some recipients, prompting several countries to scale up restrictions on the jab.
France has said under-55s who received a first injection of the AstraZeneca Covid-19 vaccine should be given a jab from a different producer for their second dose, in a ruling affecting 533,000 people.
The Pfizer-BioNTech vaccine was the first Covid-19 jab to receive WHO's green light, on 31 December last year.
---
Read more:
Latest coronavirus stories
---
The AstraZeneca-Oxford University was the second, on 15 February, with SAGE having issued usage recommendations five days before.
That 10 February document said on switching between Covid-19 vaccines: "No data are available on the interchangeability of doses of this vaccine with other Covid-19 vaccines.
"It is currently recommended that the same product should be used for both doses. Recommendations may be updated as further information becomes available on interchangeability."
Going forward, the SAGE document also recommended "interchangeability and 'mix and match' studies within and across Covid-19 vaccine platforms".
On Wednesday, the WHO's vaccine experts said a link between AstraZeneca's Covid-19 jabs and blood clots was plausible but unconfirmed, stressing that reported occurrences were "very rare".
"Based on current information, a causal relationship between the vaccine and the occurrence of blood clots with low platelets is considered plausible but is not confirmed," the experts said.
A WHO spokesman added: "We believe the benefit-risk balance is very much in favour of the vaccine.
"Nothing has changed in our advice - which is to keep vaccinating."
Hong Kong to suspend shipments of AZ vaccine

Hong Kong has said it will delay shipments of AstraZeneca's Covid-19 vaccine this year amid mounting concerns over possible links between the shot and very rare cases of blood clots.
It had ordered 7.5 million doses from the British-Swedish company, which were scheduled to arrive in the second half of 2021.
Health Secretary Sophia Chan said the global financial centre had a sufficient supply of vaccines, with a total of 15 million doses of the Pfizer-BioNTech jab and China's Sinovac - the only two vaccines available in the city.
"Even if we have signed a pre-purchase agreement with AstraZeneca, we believe that AstraZeneca vaccines will not need to be supplied to Hong Kong this year, so as not to cause a waste when the vaccine is still in short supply globally," Ms Chan said.
The government was considering buying a new type of vaccine that may offer better protection, she added.
More than 700,000 Covid-19 vaccine doses have been administered to the city's 7.5 million population so far, a figure Hong Kong leader Carrie Lam said was unsatisfactory.
The sluggish take-up comes amid dwindling confidence in the Sinovac vaccine and fears of adverse reactions, while Pfizer-BioNTech vaccines were temporarily halted due to packaging defects.
Australian Prime Minister Scott Morrison said his country doubled its order of the Pfizer vaccine. Until late yesterday, Australia based its vaccination programme largely on AstraZeneca.
The Philippines and South Korea have suspended the use of AstraZeneca shots for people under age 60.
Italy has joined France, the Netherlands, Germany and others in recommending a minimum age for recipients of AstraZeneca's shot, and Britain said people under 30 should get an alternative.
European and British regulators said on Wednesday they had found possible links between AstraZeneca's vaccine and very rare cases of blood clots, but reaffirmed the vaccine's importance in protecting people against Covid-19.
Tokyo tightening virus measures nearly 100 days before Olympics

Japan's government will approve tighter coronavirus measures for the capital, weeks after lifting a state of emergency and with just over 100 days until the postponed Tokyo Olympics.
The new restrictions are far less severe than the blanket lockdowns seen in other countries and mainly call for restaurants and bars to close at 8pm, with the threat of fines for those that do not.
They are already in force in virus hotspots including Osaka city, where a rebound in cases has forced the Olympic torch relay off public roads.
The pandemic-delayed 2020 Games are due to open on 23 July in Tokyo, but a surge in cases in parts of the country is creating new concern.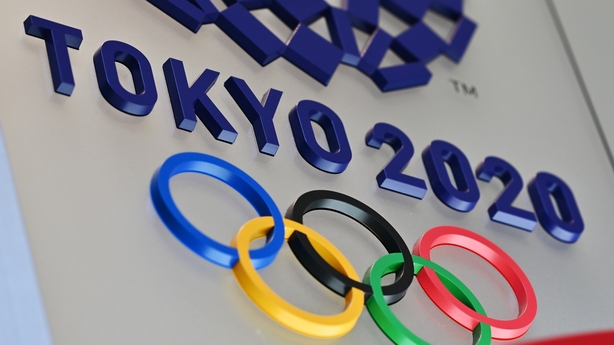 Japan's government imposed a virus state of emergency across several regions starting in January, lifting it gradually, with Tokyo exiting the measure last.
But cases have rebounded quickly in some areas where the measure was lifted sooner, particularly in Osaka.
Japan has avoided the severe Covid-19 outbreaks seen elsewhere and has suffered around 9,300 deaths overall.
But its vaccine roll-out is moving slowly, with only the Pfizer/BioNTech jab approved so far, and physicians have reported the spread of more contagious variants.
Olympic organisers are pressing ahead with preparation for the Games, with national swimming qualifiers under way this week.
But some test events and qualifiers involving international officials and participants have been postponed because of Japan's strict anti-virus border controls.
Italy lifts lockdown on worst-hit region Lombardy
Italy has announced an end to lockdown measures from next week for Lombardy, the epicentre of its coronavirus pandemic, and several other regions with improving contagion statistics.
Top-level "red zone" restrictions will cease from Monday in Tuscany, Piedmont, Emilia Romagna, Friuli Venezia Giulia and Calabria, the health ministry said.
The regions will be reclassified as "orange" areas, where people face fewer travel curbs, shops can reopen, while bars, restaurants remain shut except for takeaway or delivery service.
Most of Italy faces these restrictions.
From next week, the strictest red zone measures will apply only to Val d'Aosta in the north-west, Campania and Puglia in the south, and Sardinia, which was added to the list on Friday.
Despite bar and restaurant owners becoming increasingly angry about forced shutdowns, with some of them clashing with police in Rome this week, the reopening of eateries is not expected before next month.
Italy is one of the countries worst-hit by the pandemic, with more than 113,500 deaths, including some 31,500 in Lombardy, the region home to its business and fashion capital, Milan.
Florida sues to end cruise ship Covid restrictions

The US state of Florida is suing the Biden administration to allow cruise ships to start sailing after a year-long moratorium on operations due to the coronavirus pandemic, the governor's office said.
Republican Governor Ron DeSantis, whose state relies heavily on tourism dollars, authorised the lawsuit against the sailing ban, calling the original order "unlawful."
"We must allow our cruise liners and their employees to get back to work and safely set sail again," Mr DeSantis was quoted as saying in a statement.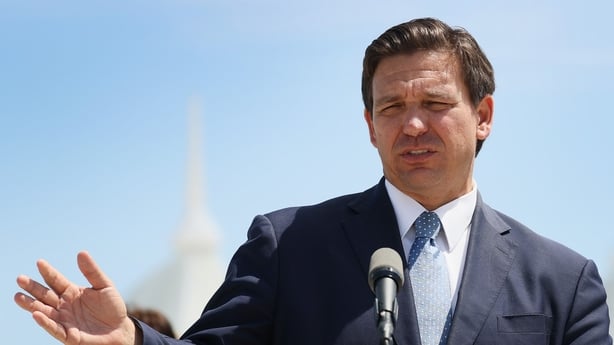 The US Centers for Disease Control and Prevention (CDC) ordered cruise companies to halt operations in the country in March 2020 to prevent the spread of the coronavirus.
"To be clear, no federal law authorises the CDC to indefinitely impose a nationwide shutdown of an entire industry. This lawsuit is necessary to protect Floridians from the federal government's overreach and resulting economic harm to our state," said Mr DeSantis, a staunch supporter of former president Donald Trump who is considered a future presidential contender himself.
He has been eager to end coronavirus-induced lockdowns and never instituted a state-wide mask mandate.
Experts said the lawsuit was doomed to fail.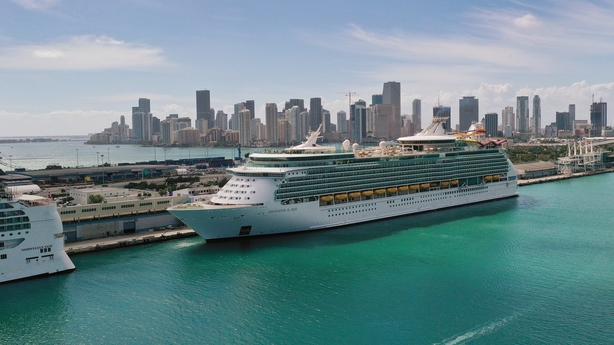 "Under no circumstance could I see a judge striking down a regulation that applies to cruise ships and the safety of its passengers because its passengers are going to be introducing infectious diseases back into the US if they get infected on the ship. The US has a very strong interest and power to stop that," Larry Gostin, professor of global health law at Georgetown University and director of the World Health Organization's centre on global health law told the Miami Herald.
The CDC's initial "no sail order" was changed to a "conditional sail order" in November to allow a provisional return to cruise operations, which was updated earlier this month.
The orders limit cruise operations and include guidance on mitigating virus spread, handling ill passengers, testing crew members, quarantines and contact tracing.