The Peter McVerry charity has said plans are in place to ensure alternative accommodation can be found for homeless people who are currently staying in hotels once they revert back for tourists.
The charity says 240 people who are homeless have been put in up in hotels since the beginning of the pandemic.
Gary Buckley has been staying at a hotel in Dublin since last June.
"When I got here, I felt a lot better. My mental health started to get better as well," he said.
The 44-year-old has been without a home on and off for half his life, having a room to himself has been a welcome change.
"Ah, it's great. I don't have to be worrying about my clothes going missing or any of my valuables going missing or anything like that. In a hostel you couldn't do that."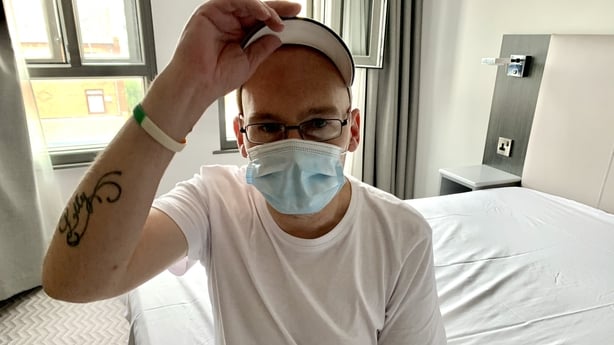 110 people are staying at the hotel, and there are currently no vacancies. As well as shelter, residents get three meals per day provided.
The project is being run by the Peter McVerry Trust with the backing of the Dublin Region Homeless Executive and the HSE.
The hotels charge €90 per night per person, and some of the residents pay up to €40 in rent per week.
Pat Doyle, CEO of the Peter McVerry Trust, said that the benefits of the project are clear.
"They've got their own individual room so they're able to isolate a bit more and able to keep their social distance better. And it's not only people from hostels coming here, we've taken people directly off the streets too," he said.
He also pressed the need to get homeless people vaccinated. The HSE is moving onto vulnerable groups and he says the homeless people the charity works with will be part of that group.
He also said that 72% of the 550 full time staff at the charity have received a dose of vaccine.
The question, of course, is what happens when the tourists return.
We need your consent to load this rte-player contentWe use rte-player to manage extra content that can set cookies on your device and collect data about your activity. Please review their details and accept them to load the content.Manage Preferences
The charity has said that it is working on contingency plans to ensure a smooth transition.
Over 240 people have passed through hotels since the pandemic began. Forty-six of them have gone on to secure their own home.
After being homeless for around two years, Warren Murray is one of the 46 people who has secured a home - the days of living in hostels are over for him.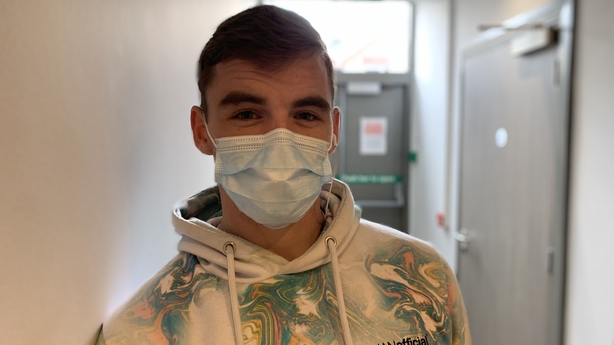 "It was heavy. There were people smoking heroin in the room and you're trying your best not to retaliate and fight with them," he said.
However things now are looking up for the 28-year-old, father of two.
"I've my own three bed houses now in Santry. My kids come and stay with me three nights a week. It's great."
He is also planning to set up his own business - 'Magic Murray's Master Services'.
"Window cleaning, gutters, garden maintenance … everything really," he said.