Sweden's vaccine coordinator has said repeated delays of Covid-19 vaccine deliveries meant Sweden would not be able to meet the target of having all adults vaccinated by 30 June.
Sweden, which has rejected lockdowns throughout the pandemic, is rushing to get its population vaccinated amid a third wave of the pandemic.
It registered its highest number of new cases since the end of last year on Thursday, although deaths remain at a relatively low level.
"It will take a bit longer before everyone is fully vaccinated, but maybe five million people will be fully vaccinated by the end of the first half of the year, 30 June," vaccine coordinator Richard Bergstrom told Swedish Television.
"It will take maybe a couple of weeks into July before everyone has had two shots," he said.
Mr Bergstrom did not immediately respond to a request for comment.
Sweden, with a total population of 10 million, has so far vaccinated over a million people with one dose and 450,000 people with two doses.
The country has more than 13,000 deaths from Covid-19.
Sweden's death rate per capita is many times higher than that of its Nordic neighbours but lower than in several European countries that opted for lockdowns.
---
---
A compilation of European excess mortality data on Wednesday showed Sweden had a lower increase in deaths than most European countries in 2020.
French Covid-19 ICU patient number rise again
France has recorded a further rise in the number of Covid-19 patients in intensive care units to a new high for this year, health ministry data showed, as doctors warned a third wave of infections could soon overwhelm hospitals.
There were 4,872 ICU patients being treated for Covid-19, up from 4,791 yesterday, the data showed. That was close to a mid-November peak during France's second wave of the virus though well below a high of about 7,000 in April last year.
The overall number of Covid-19 patients in hospital rose to 27,712 from 27,259.
A group of 41 hospital doctors in the Paris region signed an article in Le Journal du Dimanche warning they risk having to start choosing between patients for emergency treatment.
Scientists have argued that the government's partial lockdown measures targeting high-infection zones like Paris are inadequate faced with fast-spreading coronavirus variants.
French President Emmanuel Macron this week defended his decision to not impose a third full lockdown and to keep schoolsopen, but said further restrictions would probably be needed.
Total deaths in French hospitals linked to the virus reached 68,597, today, up 131 from the previous day, the datas howed.
Relief in Gibraltar as face masks come off outside 
People in Gibraltar heaved a sigh of relief today when finally they were allowed to move around their outside public spaces without face masks, six months after they were made compulsory.
Gibraltar's government said last week mask wearing rules would be eased because most of the adult population had been vaccinated and the number of coronavirus cases was extremely low.
As of today, there were ten active coronavirus cases in Gibraltar, the government said. The death toll in the British territory, which has a 33,700-strong population, stood at 94.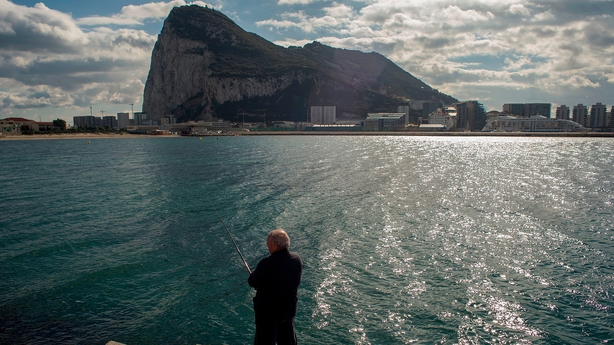 Masks are no longer required along in Gibraltar's Main Street and surroundings, although their use remains compulsory on public transport and in shops.
Paul Anthony, walking maskless with wife Catherine, praised Gibraltar's achievement of vaccinating almost its entire adult population.
"Workers are coming back over the border which is excellent,so let's move on and we can be a test case for the rest of the community and worldwide," he said.
But not everyone had hung up their masks on Sunday,including Spanish tourist Desire Gimenez, 27.
"The truth is I don't feel completely safe," she said. "We haven't got used to it.. Even though I know they've been vaccinated, I at least will continue to wear a mask."
Some hauliers arriving in England to face Covid tests
Lorry drivers arriving in England from outside Britain and Ireland for more than two days will need to take Covid-19 tests in a bid to tackle the spread of any future variants, transport minister Grant Shapps has said.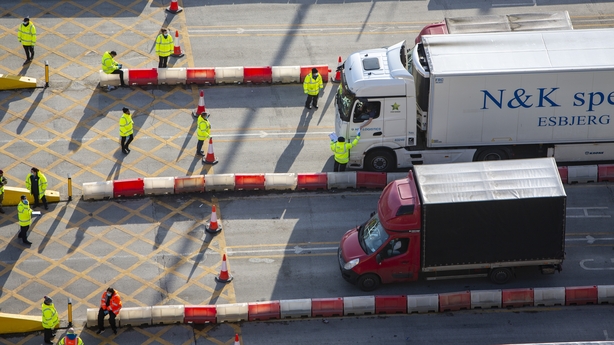 Affected hauliers will need to take a test within 48 hours and one every 72 hours thereafter as part of the new rules.
"This is to ensure we keep track of any future coronavirusvariants of concern," Mr Shapps wrote on Twitter.
Prime Minister Boris Johnson suggested earlier this week that Britain might need to tighten restrictions on arrivals from France, including truck drivers.A similar move by France in December caused chaos ins outhern England when it was introduced at short notice but the industry believes there is now enough rapid testing available for it not to cause too much of an impact, a source said.
Britain has banned foreign travel until at least 17 May, although essential workers such as truck drivers have been allowed to cross borders to supply supermarkets and manufacturing plants
Australia ends pandemic wage subsidy despite job loss warnings
Australia has ended a pandemic wage subsidy scheme despite official warnings that up to 150,000 people could lose their jobs as a result.
The so-called JobKeeper scheme, which initially saw Aus$1,500 a fortnight paid to staff via their employers, was announced last March after Australia imposed a nationwide shutdown that left thousands queuing outside unemployment offices.
Treasurer Josh Frydenberg said the programme had been an "economic lifeline" that has achieved the aim "of saving lives and saving livelihoods" over the past year.
He told reporters in Melbourne there was "no doubt that there will be some businesses that will continue to do it tough" but the subsidies were always designed to be "temporary".
Australia's unemployment rate fell to 5.8% in February - down from 7.5% in July - but the Treasury estimates between 100,000 and 150,000 jobs could be lost as a result of the change.
Australian Council of Trade Unions president Michele O'Neil said many more workers were likely to see their hours and pay slashed.
"1.1 million workers face an uncertain future without the JobKeeper wage subsidy, which has prevented catastrophic job losses during the pandemic and is now being ripped away," she said.
"Cutting off JobKeeper while so many workers are still reliant on it is both cruel and counter-productive to our economic recovery."
At the height of the crisis, the scheme was supporting almost four million jobs.
Officials twice extended the programme over the past 12 months, albeit at lower rates as the spread of Covid-19 was brought under control and the economy began to recover.
Australia has been relatively successful in managing the coronavirus - recording roughly 29,000 cases and less than 1,000 deaths to date - with recent outbreaks linked to border quarantine facilities generally being quashed quickly.
Its economy tipped into recession in the first half of 2020 but grew 3.1% in the September-December quarter.