The contract for the mandatory hotel quarantine system is set to be awarded to the Tifco Hotel Group, RTÉ News understands.
The group has 24 hotel properties with more than 2,550 rooms in total. 
The hotels include the Crowne Plaza, and the Holiday Inn Express next to Dublin Airport, and Travelodge Hotels at both Dublin and Cork airports.
The single contract will see the hotel group provide accommodation and food for those who have to quarantine.
It also covers arrangements for transport to the hotels, plus security and testing there.
.@MichealLehane with further details as the contract for the mandatory hotel quarantine system in Ireland is set to be awarded to the Tifco Hotel Group | More: https://t.co/nRro3Akzrx pic.twitter.com/5gPx93GZhr

— RTÉ News (@rtenews) March 21, 2021
Earlier, the Minister for Public Expenditure said the hotel quarantine system for arrivals from designated countries was due to come into effect by the end of this week.
Michael McGrath told RTÉ News his Cabinet colleague, Minister for Health Stephen Donnelly, will be outlining in the coming days how the regime will work.
The news comes two weeks after the legislation allowing for mandatory hotel quarantining was signed into law, and amid ongoing concern about thousands of people flying into the country, particularly from "high risk" countries such as Brazil and South Africa.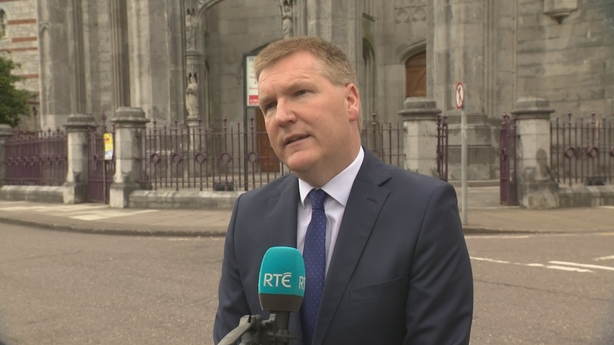 There are 33 countries, mainly in Africa and South America, on the Government's Category 2 list of "high risk" countries.
Brazil and South Africa were the first two nations designated as high risk on 5 February, with 18 states added to the list on 12 February.
They were: Angola, Austria, Botswana, Burundi, Cape Verde, Democratic Republic of the Congo, Lesotho, Malawi, Eswatini, Mauritius, Mozambique, Namibia, Rwanda, Seychelles, Tanzania, United Arab Emirates, Zambia, and Zimbabwe.
Argentina, Bolivia, Chile, Colombia, Ecuador, French Guiana, Guyana, Panama, Paraguay, Peru, Suriname, Uruguay and Venezuela were added to the list at the end of February.
---
Read more: 
Latest coronavirus stories
---
"It does involve very significant interference with civil liberties, but it is for the greater good"@mmcgrathtd says hotel quarantine measures will come into effect in Ireland by the end of the coming week | More: https://t.co/ZLpXs8BTID pic.twitter.com/QbnDfOZVID

— RTÉ News (@rtenews) March 21, 2021
"We've made a huge amount of progress on this issue," Mr McGrath said.
"Agreement has now been reached with the selected operator and in the next day or so Minister Stephen Donnelly will outline further details of the operational nature of the hotel quarantining, with a view to quarantining in hotels coming into effect later this week."
Asked what the delay has been since the legislation was passed and then enacted, he said: "This is a very complex issue and it does involve very significant interference with people's civil liberties, but it is for the greater good and that's why the Government was determined to do this properly and to get it done.
"In the next day or so, the Minister for Health will outline the full operational details with a view to hotel quarantining coming into effect in Ireland later this week, for people coming from currently what is 33 countries, and consideration will be given in line with the health advice to amending that list in the days ahead."
Meanwhile, Mr McGrath confirmed that the Government will be engaging with the National Public Health Emergency Team during the coming week to discuss what restrictions can be eased, despite new Covid-19 case numbers remaining consistently above 500 per day in recent days.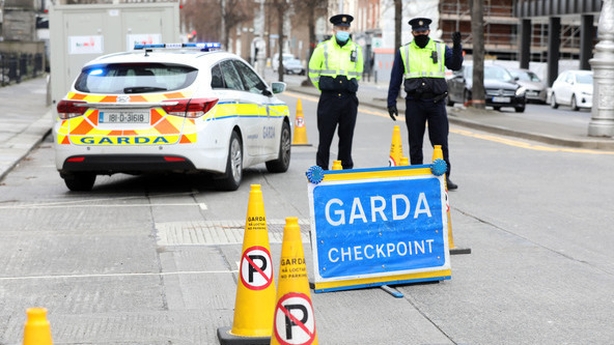 "While it does appear that progress has stalled and it's certainly the case that the lower we can get the virus numbers, the greater the set of options it gives to Government over the days ahead, we're really conscious of the huge efforts and the sacrifices that people continue to make to suppress this virus.
"That is why over the next week or so we will be focusing on activities that are of low risk that can greatly improve well-being and mental health because I think it is important that we give people some relief while not compromising or jeopardising the huge progress we have made as a country."
He said Ireland is still "among the best performers in Europe" when it comes to new case numbers, "so we should recognise those extraordinary efforts by people".
"I know it's hard when we continue to ask people to do more and to continue with their efforts, but we've made huge progress and I think our focus as a Government in the next week or so will be to engage with the public health experts on the areas that are of low risk: activities that will greatly improve mental health and well-being with an emphasis on being outdoors".
He said it would be "unhelpful to speculate on the detail" of what those activities will be, "because people want certainty and they will hear from the Government what the final decision is, but what we have signposted over a period of time now is that the areas where we will be focusing are areas of low risk, that will improve well-being and mental health because we recognise the huge challenge that all of this poses for people and for our society".
"There is a need to give some relief, particularly in areas of activities of a low risk nature"@mmcgrathtd says "huge progress" has been made against Covid-19, and that there is a need to give people some relief, without compromising that progress | More https://t.co/ZLpXs8BTID pic.twitter.com/XsvZLymyAC

— RTÉ News (@rtenews) March 21, 2021
He said there are "ongoing discussions" at Cabinet level regarding Covid-19 and the restrictions, "but some weeks ago we made it clear that the restrictions we had decided upon would remain in place until 5 April so now over the next week or so we will be reassessing the situation in light of the prevailing public health advice and the situation with the virus."
"We've made massive progress, we'd like to make more progress, over the next week or so, and we do want to give people hope and we recognise the enormous efforts that people have made.
In relation to vaccines, he said the Government is "very confident that we'll see quite rapid progress over Quarter 2" regarding supply and administration, "and that will give the Government further options in relation to the re-opening of society and the re-opening of our economy".
He added: "I know it has been a challenge and it has been frustrating.
"The constraint has been the international supply of our vaccines, but all the indications are that we will be seeing a trebling of the supply of vaccines in Quarter 2 versus Quarter 1 and we'll make sure that those are administered as quickly as possible so that we can all feel the benefits as a society of this vaccination programme."
Additional reporting: Conor Kane