The EU's drug regulator has said it remained "firmly convinced" of the benefits of AstraZeneca's coronavirus vaccine, despite several countries suspending its use over blood clot fears.
"We are still firmly convinced that the benefits of the AstraZeneca vaccine in preventing Covid-19 with its associated risk of hospitalisation and death outweigh the risk of these side effects," European Medicines Agency chief Emer Cooke told an online press conference.
"At present there is no indication that vaccination has caused these conditions. They have not come up in the clinical trials and they are not listed as known or expected side effects," Ms Cooke added.
Clinical trials had shown "very small numbers of blood clot developments", she added.
The Amsterdam-based EMA's safety committee was meeting today to assess new information and would reach a conclusion at a special meeting on Thursday, Ms Cooke said.
They would then "advise us on whether there are any further actions that need to be taken", she said, without specifying what the measures could be.
This evening, the EMA said it has made further progress in its evaluation of the cases.
It said that national agencies are providing extra support to gather "missing and incomplete" information as soon as possible, particularly where it relates to the unusual cases.
The EMA said it would issue any recommendations for further action on Thursday.
We need your consent to load this rte-player contentWe use rte-player to manage extra content that can set cookies on your device and collect data about your activity. Please review their details and accept them to load the content.Manage Preferences
While the investigation is ongoing, the EMA said it remains of the view that the benefits of the vaccine in preventing Covid-19 outweigh the side effects.
A number of European countries including Ireland, France and Germany suspended the use of the vaccine following the reports of blood clots.
World Health Organization experts are also meeting today to discuss the vaccine.
The EMA approved the AstraZeneca vaccine for people of all ages on 29 January.
But its roll out was troubled from the start, with several countries initially saying it should not be used on older people.
EMA head Emer Cooke says some specific batches of the AstraZeneca vaccines were suspected to be linked to possible side effects. The issue of different batches and differing manufacturing techniques is part of the investigation. | Read: https://t.co/HFWWfceufS pic.twitter.com/xbTlPlWAE7

— RTÉ News (@rtenews) March 16, 2021
The medical director of the Norwegian Medicines Agency has said while a link between the AstraZeneca vaccine and four severe cases of blood clotting has not been established, it cannot be ruled out as investigations into the incidents continue.
Speaking on RTÉ's News at One, Dr Steinar Madsen said that medical experts had never before seen patients with the symptoms presented by the four healthcare personnel, who were all aged under 50 and based in different parts of the country.
He said that the four presented with very rare conditions, including a low platelet count, internal bleeding and blood clots.
Two of them have died, while the surviving two people are being treated in the National Hospital in Oslo, while medical experts seek to investigate if their illnesses have any link to the AstraZeneca vaccine.
He said while no link to date has been established, Norway will not restart the use of the AstraZeneca vaccine until there are clear answers in these cases, regardless of a decision by the EMA.
Dr Madsen said the four people may have been unwittingly susceptible to blood clotting, but were all totally well with no underlying or medical problems beforehand.
The four people became unwell between seven and ten days after having the AstraZeneca vaccine. He said their vaccines came from different batches.
Dr Madsen said that 120,000 people in Norway have now been vaccinated with AstraZeneca and these four potentially adverse incidences would amount to a reaction in one out of every 30,000 vaccinated.
He said that all drugs have benefits and some risks and these need to be weighed up in tackling Covid-19, in particular in relation to vaccinating younger people who are at less risk of developing a severe illness from the virus.
Dr Madsen said Norway is "turning every stone" to try to find answers, but it will take some weeks.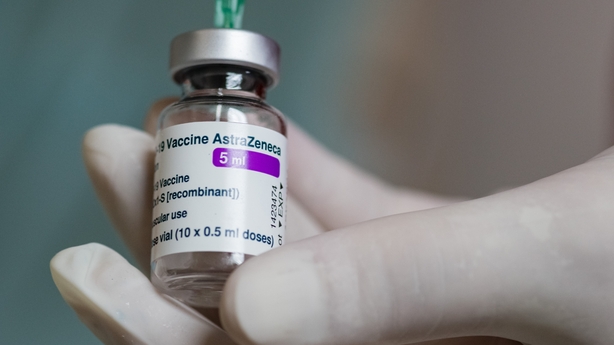 ---
---
Meanwhile, World Health Organization safety experts are due to meet over the AstraZeneca coronavirus vaccine.
The suspension of the jab in a number of European countries has dealt a blow to the global immunisation campaign against a disease that has killed more than 2.6 million people.
"We do not want people to panic and we would, for the time being, recommend that countries continue vaccinating with AstraZeneca," WHO chief scientist Soumya Swaminathan said yesterday.
"So far, we do not find an association between these events and the vaccine."
AstraZeneca's shot, among the cheapest available, was billed as the vaccine of choice for poorer nations and the clot reports have had an impact beyond Europe.
Indonesia delayed its AstraZeneca roll out yesterday, and Venezuela announced it would not authorise the jab over fears of "complications".
The vaccine was developed by AstraZeneca and the University of Oxford in Britain, where more than 11 million doses have been administered apparently without any major problems.
Prime Minister Justin Trudeau also urged Canadians to get the AstraZeneca shot after reports of hesitancy based on the suspensions in Europe.
The AstraZeneca crisis comes as a number of countries battle worrying surges in coronavirus infections, a grim reminder that the battle against Covid-19 is far from over.