After two straight days of record Covid-19 deaths in Brazil, President Jair Bolsonaro has told Brazilians to stop "whining" and move on, in his latest remarks attacking distancing measures and downplaying the gravity of the pandemic.
Brazil has the world's second-highest death toll over the past year, after the United States.
While the US outbreak is receding, Brazil is facing its worst phase of the epidemic yet, pushing its hospital system to the brink of collapse.
"Enough fussing and whining. How much longer will the crying go on?" Mr Bolsonaro told a crowd at an event.
"How much longer will you stay at home and close everything? No one can stand it anymore. We regret the deaths, again, but we need a solution."
The Health Ministry registered 75,102 additional cases of coronavirus yesterday, the most in a single day since July and the second-highest on record.
It also recorded 1,699, decreasing slightly from the previous two days of record deaths.
Brazil's surging second wave has triggered new restrictions in its capital, Brasilia, and its largest city, Sao Paulo, while Rio de Janeiro announced a city-wide curfew and early closing time for restaurants.
The federal government has been slow to purchase and distribute vaccines, with less than 3.5% of the population having gotten one shot.
The government is working to obtain additional vaccines from more suppliers.
Particularly worrying to health authorities is the emergence of a new coronavirus variant from the Amazon region that appears more contagious and more able to reinfect those who have already had Covid-19.
Government-affiliated medical institute Fiocruz said that it has detected the Amazon variant, as well as the strains first identified in the UK and South African spreading in various places across the country.
New Zealand to lift Auckland lockdown on Sunday
New Zealand will lift a Covid-19 lockdown on nearly two million people on Sunday, as authorities say they are confident that a virus cluster in the country's largest city has been contained.
Prime Minister Jacinda Ardern has said the stay-at-home order for Auckland will end early Sunday, one week after it was imposed in response to a mystery case that contact tracing could not explain.
It later emerged that family members of the infected person had defied isolation orders, socialising with friends who later tested positive for Covid-19.
With the case's origins solved, quarantine protocols were enforced and Ms Ardern said the cluster had been limited to 15 cases, allowing Aucklanders to leave their homes.
"This plan is consistent with our cautious and careful elimination strategy," she told reporters.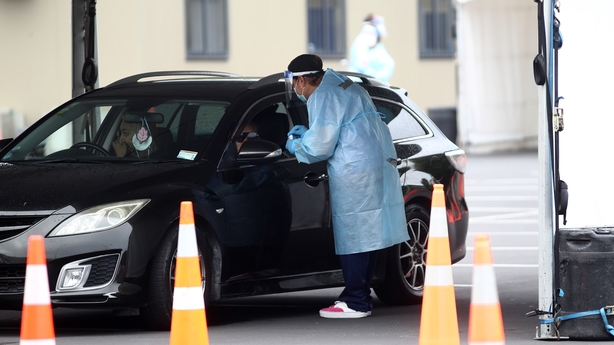 New Zealand has won widespread praise for its coronavirus response, recording just 26 deaths in a population of five million.
Ms Ardern acknowledged Aucklanders, who have endured two lockdowns in the past month, were weary but urged them to stick to rules designed to curb the spread of the virus.
"We may not be in the devastating position that much of the world finds itself in but the elimination strategy can still feel like hard work," she said.
"It's completely natural to feel fatigued, Covid is hard work for everyone.
"Thank you for pushing through once again, we're confident we'll once again get ourselves back to a position where we have the freedoms New Zealanders have so enjoyed."
Although lockdown will end on Sunday, Auckland will continue to restrict numbers at public gatherings to 100 and require face masks on public transport.
The rest of New Zealand will move to the least restrictive setting in the country's Covid-19 response system.
---
Read more: Latest coronavirus stories
---
US records lowest total cases in five months
The United States has recorded fewer than 40,000 new daily cases of Covid-19 for the first time in five months yesterday, a piece of promising news as countries across the globe struggle to hold off another infection surge before inoculations become widespread.
With frustration over restrictions having long weighed on populations worldwide, leaders were seeking to balance demands for easing rules while not unleashing another explosion in cases.
In the US, the world's hardest-hit country, the number of daily cases peaked at nearly 300,000 in early January following the Thanksgiving, Christmas and New Year's holidays.
With cases declining and vaccines rolling out, several US states have begun jettisoning mask-wearing rules - much to the annoyance of President Joe Biden, who called the move "Neanderthal thinking".
The Biden administration says its promise to vaccinate 100 million people in its first 100 days is ahead of schedule.
Hungary PM expects spike in Covid hospitalisations as infections spread
Hungary's prime minister said that that up to 15,000-20,000 people could enter hospital as coronavirus infections surge, up from just over 6,800 now, which will put a big strain on the healthcare system in the coming weeks.
Viktor Orban, whose government announced tough new lockdown measures yesterday to curb the third wave of the pandemic, told state radio that "there will be enough (hospital) beds and ventilators."
He said the lockdown, which includes closing all shops except supermarkets and pharmacies from Monday until 22 March, suspending all services except private healthcare and closing primary schools was needed to prevent a "tragedy".
He said with a vaccination campaign accelerating, by early April around 2.4 people could have had at least one shot of a Covid vaccine, rising to about 4.7 million by early May.
Since mid-November, Hungary has had a night-time curfew, hotels and restaurants have been closed, and remote learning has been in place in all secondary schools.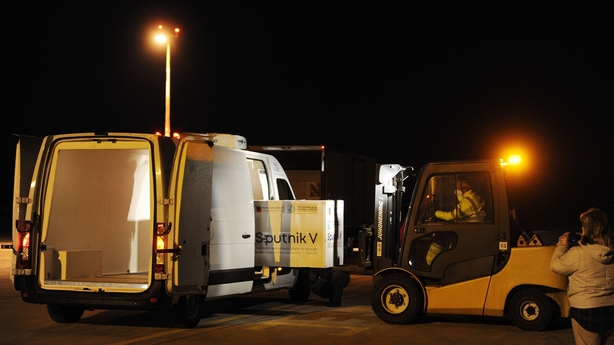 Last week it became the first European Union country to start inoculating people with China's Sinopharm vaccine after rolling out Russia's Sputnik V vaccine although neither has been granted approval for emergency use by the bloc.
Cyprus to welcome vaccinated British tourists
Cyprus will open its doors from 1 May to British tourists who have been vaccinated against Covid-19, a government minister said.
The coronavirus pandemic has devastated the Mediterranean island's vital tourism industry, with arrivals slumping to 631,609 in 2020 from nearly four million in 2019.
"We informed the British government that as of May 1, we would facilitate the arrival of British citizens immunised with EU-licenced vaccines to enter Cyprus with no negative Covid-19 test and no quarantine," Tourism Minister Savvas Perdios said, quoted by the state-funded Cyprus News Agency.
Mr Perdios said the policy was subject to the British government's Covid-19 restrictions, which currently ban international travel.
The announcement comes after Cyprus and Israel agreed a deal last month allowing vaccinated citizens of the two countries to travel each way without limitations, once passenger flights resume.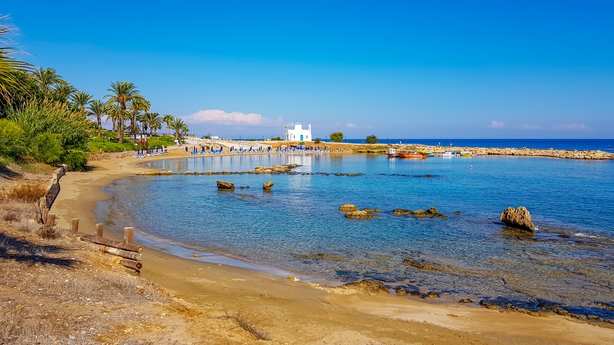 Britain is the island's largest market for tourists, making up a third of its arrivals in 2019, while nearby Israel is its third-biggest source.
Under the Cypriot government's plan, UK citizens who have received the second dose of a Covid vaccine at least seven days before travelling would be allowed entry, but could still be subject to random testing at airports.
Britons would also still have to comply with health protocols such as mandatory mask-wearing and social distancing.
Although Cyprus has imposed two national lockdowns during the year-long pandemic, it has had a milder outbreak than many other European Union countries.
The Republic of Cyprus has recorded 232 coronavirus deaths and 36,004 infections since the onset of the pandemic.