People are being encouraged to make use of the current good weather to get outdoors to exercise within their 5km limit.
Health experts say even a 15-minute walk every day will have a positive impact on mental health.
It comes as people across the country were out making the most of the spring sunshine today.
In Clontarf in Dublin, the springtime sunshine put a spring in people's step, as walkers and cyclists took to the paths and roads, and paddle boarders and swimmers took to the water.
Vehicle access to Bull Island was restricted, with gardaí on patrol in the area and at other popular public amenities around the country to ensure people were staying within 5km of home.
Professor Niall Moyna, from the School of Health and Human Performance at Dublin City University, said "from the neurons in your brain to the blood vessels in your small toe, there isn't a body part that isn't positively affected by even a 15-minute walk and in particular your mental health."
He said exercise outdoors "invigorates us and makes us feel better for the rest of the day."
"It doesn't have to be long bouts of exercise. That 15 to 20-minute walk is all that is needed."
Professor Moyna said many people have been indoors in January and February, which he described as "the two worst months of the year" and he said there is now a great opportunity to get outside with the improved weather.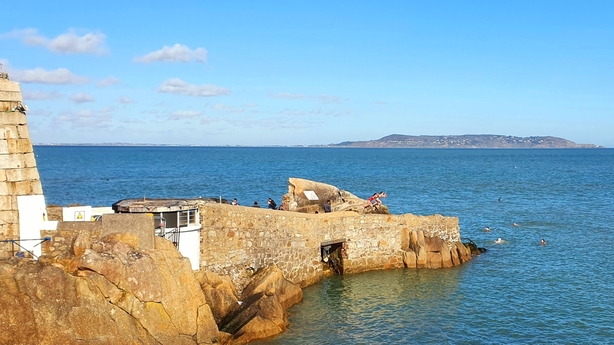 "It's wonderful for us all and particularly for our mental health. When we come back and those chemicals are in our brains, the endorphins, really make us feel very, very good."
However, he also urged people not to overdo it on the first day when it comes to exercise and to "gradually work your way into it."
With Level 5 restrictions in place until at least 5 April, Professor Moyna said "is very important that we stay within our 5km" while out exercising.
He said: "With bright evenings, spring coming, the birds singing, even the heat of the sun and brighter mornings all make a big difference."
And he said the impact from exercise on mental health is "incalculable."
In Dungarvan, Co Waterford walkers and cyclists agreed upon the importance of taking any opportunity going to get outside and away from the four walls of home, particularly when confined to within 5km of that home for the last number of months and for the foreseeable future.
Anna Landers, on a break from working in Dunnes Stores, told RTÉ News it's vital to be out and about when possible. "You have to get out. For your own mental health and everything, you have to be outside and get the air."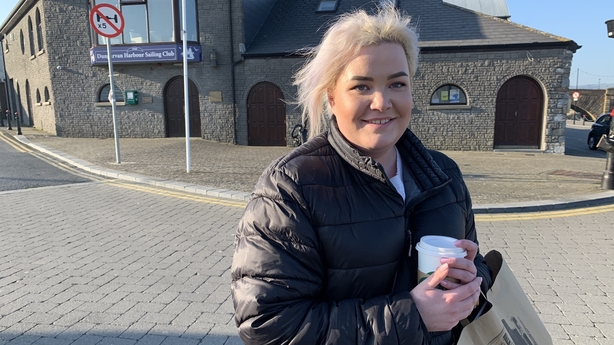 She said: "It's not too bad" at the moment, living with the restrictions, "we're coping," and added that it helps to be somewhere scenic by the sea. "It's beautiful, especially on a day like today. It's gorgeous."
The 5km limit is "very hard" for a lot of people, especially in rural areas, she said. "We'll get there, we'll get over it. We're surviving it."
David O'Riordan, walking his dog Copper, said we have to do what the Government advises.
He said: "Every day you just do the same and it should get easier I think. It won't be forever, that's the main thing to listen to I think, and to remember.
"It's not too bad when you're in Dungarvan because you've a lovely sea there and you can walk around and it's not too bad, get out and walk the dog. It's nice to get out and get fresh air.
"In another couple of months, or maybe a year, we should be out of it."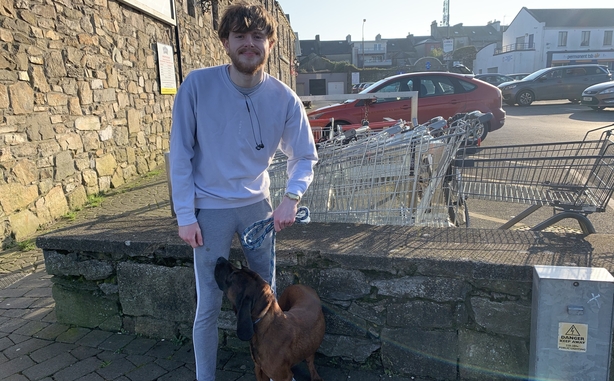 Martina Barry said the limit is "a little bit tough" at the moment. "But sure look, we have to do what we have to do and that's it and get on with it and hopefully there'll be better times ahead. That's all we can do.
"It's nice to get out and refresh the mind a bit after being stuck inside."
Tom Healy and Jenny Harris, out for a cycle along the Quay, said staying within the 5K "is just something that has to be done" although for some it's easier than others.
Jenny said this week has been easier than previously, because of the better weather. "I think everybody found it really hard a few weeks ago because of the bad weather, so you just take each day as it comes. Some days are not great and other days you just make the most of it, get on your bike or do what you can, really."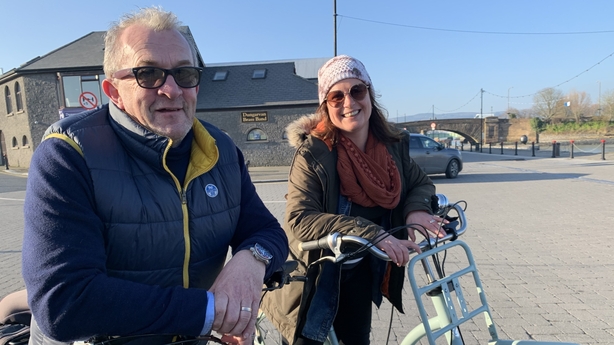 Much "depends on the weather," Tom added. "If the weather is fine, I mean you can see today there are loads of people around and the majority are sticking to their 5K.
"It's not that important, the 5K, if you're on your own and go for a walk on the beach it doesn't matter I think, personally, just have a little bit of cop on. It's just something that has to be done, and get on with it."
Under the current public health measures, meeting with people from one other household in outdoor settings when taking exercise is possible.
Additional reporting Conor Kane