New Zealand's biggest city has begun a snap three-day lockdown, forcing two million people to stay at home, as authorities scramble to contain the nation's first outbreak of the highly contagious variant first detected in the UK.
Prime Minister Jacinda Ardern ordered the 72-hour lockdown for Auckland after three family members were found to be infected in the North Island city.
Schools and non-essential businesses are closed and residents barred from leaving the city except for a few essential reasons.
The health ministry said genomic sequencing has since showed two of the cases were caused by the strain that was first detected in Britain. Tests from the third person were still pending.
"This result reinforces the decision to take swift and robust action around the latest cases to detect and stamp out the possibility of any further transmission," the ministry said.
Authorities said testing of the family's close contacts had so far found no further cases, raising hopes the lockdown will end quickly.
But health officials are still unsure how the strain entered the largely coronavirus-free country.
New Zealand's director-general of health, Ashley Bloomfield, said the initial focus was on the mother's workplace - at a company providing laundry services to international flights - "because of its obvious connections to the border".
He cautioned it was "too soon to rule in or out" any source of transmission and the woman had not been at work for eight days before testing positive.

---
---
Auckland has been ring-fenced from the rest of New Zealand, with travel in and out highly restricted for the next three days.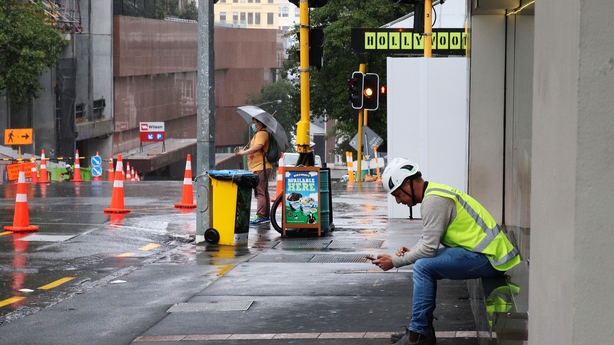 Neighbouring Australia also suspended a quarantine-free travel "bubble" with New Zealand for the duration of the lockdown.
It was the first clampdown in nearly six months in New Zealand, which has been widely praised for its handling of the pandemic with just 25 deaths in a population of five million.
Around 60,000 doses of the Pfizer/BioNTech vaccine have reached Auckland and would be given to border and quarantine workers beginning Saturday after quality control checks.
Peru foreign minister resigns over early vaccination scandal

Peru's foreign minister has resigned, the second top official to step down amid a growing scandal over politicians receiving Covid-19 vaccinations well before the general public.
Peru has been badly hit by the pandemic, with its hospitals overwhelmed and a targeted vaccination programme for health workers rolling out only from 8 February.
Public resentment over officials receiving vaccinations - despite there being no date for a wider immunisation drive - has seen at least two government officials resign.
Peruvian media said that Attorney General Zoraida Avalos had opened a "preliminary investigation" against ex-president Martin Vizcarra and others responsible for the early vaccination of senior officials.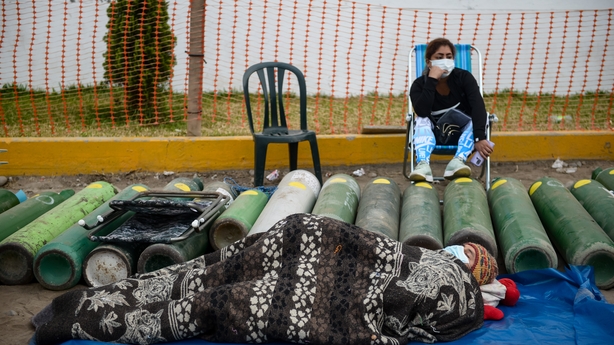 Top diplomat Elizabeth Astete tweeted that she had received the jab last month, calling it a "serious mistake" and saying she would not get a second dose.
Health minister Pilar Mazzetti also stepped down last week following a newspaper report that former president Vizcarra had received a shot of the Chinese Sinopharm vaccine in October.
The ex-president - who is now campaigning for a seat in Congress - admitted last week he and his wife had taken part in a vaccine trial, adding he had kept quiet about it as "volunteers have to maintain confidentiality."
Lima's Cayetano Heredia University, which is leading clinical tests of the Sinopharm vaccine, yesterday denied that Mr Vizcarra had been a trial volunteer.
He expressed "great surprise" at the university's statement, reiterating he had received two doses as a trial subject.
Vaccine passport likely in future
The World Health Organization special envoy for global Covid-19 response, has said he expects "some sort" of vaccine passport will be introduced in future.
Dr David Nabarro said: "I am absolutely certain in the next few months we will get a lot of movement and what are the conditions around which people are easily able to move from place to place, so some sort of vaccine certificate no doubt will be important."
He added that countries would only be able to form "bubbles" for travel purposes if they both had the same standards of coronavirus restrictions and similar levels of vaccination uptake.
Dr Nabarro told Sky News that transparency over Covid-19 measures between countries was key to keeping an eye out for new variants of the virus.
"That's going to be with us for the foreseeable future, because even when much higher proportions of the population are vaccinated, there are still going to be these worrying moments when perhaps a version of the virus appears that can break through the defences provided by the vaccine."
He said the British situation was "looking really good" but warned there was still a lot of work to be done to work out how lockdown could be lifted safely.
UK rolls out hotel quarantine for 'high risk' country returnees
Britain is introducing mandatory hotel quarantine rules for arrivals from dozens of countries deemed "high risk" for coronavirus variants, as it tries to stop new strains spreading.
The new policy requires all UK citizens and permanent residents entering England from 33 countries on a wider travel ban list to self-isolate in approved hotels for ten days and take several Covid-19 tests.
Other visitors from the countries currently on the so-called "red list", which includes all South American nations, South Africa and Portugal, are currently barred from visiting under lockdown rules.
Arrivals found to have given false information about being in one of the countries ten days before travel could receive up to ten years in prison.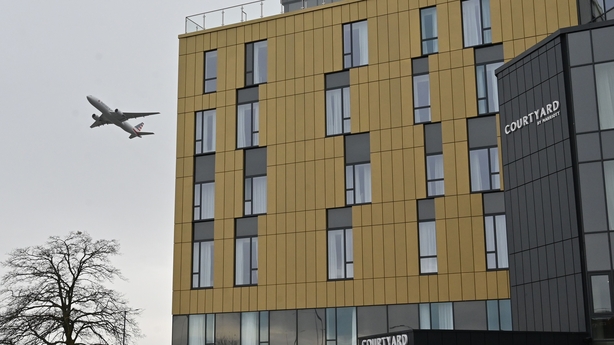 The government says it has signed contracts with 16 hotels so far, securing nearly 5,000 rooms near English airports, with a further 58,000 rooms on standby.
The 11-night quarantine will cost people around €2,000 and includes transport, food, accommodation and security costs, as well as other essential services and testing.
Passengers must have a negative Covid-19 test result from within three days of travel, and book and pay for the package before setting off for Britain.
They will then take further tests on day two and eight of their stays.
The hotel occupants will only be able to leave their rooms in "very limited circumstances", with exercise among them but requiring "special permission" from staff or security.