Italy has announced an easing of coronavirus restrictions in most of its regions, despite warnings from public health experts that such a move may be rash.
A source in the health ministry said all but five of Italy's regions would now be considered "yellow", according to a colour-coded system of yellow, orange and red that indicates coronavirus risk.
A "yellow" zone allows for the daytime reopening of bars and restaurants and greater freedom to travel.
Italy's islands of Sicily and Sardinia, as well as its regions of Umbria, Puglia and the autonomous province of South Tyrol will be considered "orange", the source said.
The World Health Organization's European branch warned on Thursday that it was "too early to ease up" due to a "still very high" presence of the virus.
"Yes, Italy is bucking the trend," said Walter Ricciardi, a public health expert who advises Italy's health minister on the pandemic.
He said lockdown measures adopted in Italy over Christmas and New Year helped stabilise virus numbers, without lowering them.
Nevertheless, "right now it is extremely difficult to propose stricter measures due to resistance from both politicians and public opinion", Mr Ricciardi said.
---
---
Italy was one of the first countries to have been hit by the coronavirus, with devastating consequences. Nearly 88,000 people have died, and the economy has plunged into a record recession.
Even if politically unpalatable, Mr Ricciardi said the country would benefit from a "brief stiffening" of virus rules, as well as more centralised decision-making on the pandemic.
According to GIMBE, an independent think tank, Italy had 799 virus cases per 100,000 inhabitants in the 20-26 January period.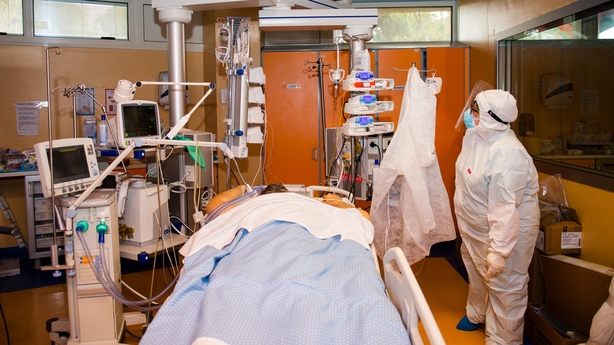 Until that number is brought to below 50 cases, it would be impossible to ensure effective virus test and tracing procedures, Mr Ricciardi warned.
He also suggested that Italy's largely decentralised response to the pandemic - with regions left in charge of vaccinations, with mixed results - needed fixing.
Italian MPs are currently preoccupied with the government crisis triggered by this week's resignation of Prime Minister Giuseppe Conte. His cabinet remains in charge, but only in a caretaker function.
"This is a war ... and if we were to compare it to World War II, we are not in 1945, but in 1941," Ricciardi said, warning that victory was still far off, and that the political crisis needed to be solved quickly.
"If we don't have a government with full powers... it is clear that the situation in Italy risks becoming even more critical," he added.
Macron: AstraZeneca vaccine 'quasi-ineffective' for over-65s
             
French President Emmanuel Macron said that AstraZeneca's coronavirus vaccine appeared not to be effective for people over 65 years of age.
Speaking to reporters only hours before the European Medicines Agency (EMA) recommended the vaccine for adults of all ages, Mr Macron also questioned Britain's decision to delay the second dose of Covid vaccines to inoculate more people.
Mr Macron said there was "very little information" available for the vaccine developed by the British-Swedish company and Oxford University.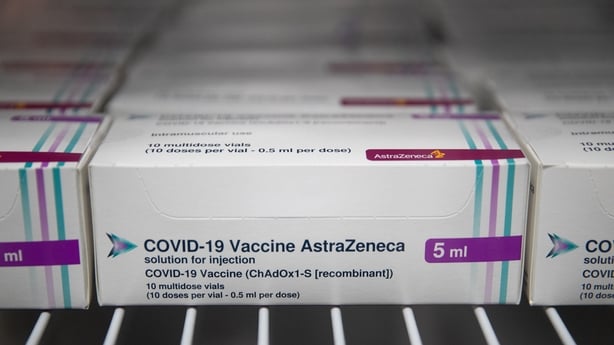 Addressing the UK's vaccination strategy of stretching the time between first and second doses in order to give the protection afforded by the first dose to the maximum number of people, Mr Macron said "the objective is not to have the largest possible number of first doses".
In an attempt to speed up its vaccine rollout, UK health chiefs have delayed second doses for up to 12 weeks.
"When you have all the health agencies and the manufacturers who are telling you that for it to work you have to have two injections with a maximum of 28 days between the two, as is the case with Pfizer/BioNTech, and you have countries that have a vaccination strategy of only giving one injection, I am not sure that it's totally serious," said Mr Macron.
"Scientists tell you that we accelerate mutations when you only give one injection because people are less well covered and therefore the virus adapts.
"We lie to people when we say 'you are vaccinated'. You have a first dose of a vaccine that is made up of two," he added.
Canada to impose hotel quarantine on arriving passengers
            
Travellers to Canada will have to quarantine in hotels at their own expense and airlines are suspending flights to southern destinations, Prime Minister Justin Trudeau has announced, further tightening restrictions to slow Covid-19's spread.
New arrivals will have to pay to quarantine in hotels for up to three days under strict supervision, he told a news conference.
Ottawa is also stepping up Covid-19 testing while Canadian airlines have agreed to cancel flights to destinations such as Mexico and the Caribbean until the end of April.
"Now is just not the time to be flying," Mr Trudeau said.
The extra measures come as public health officials are increasingly concerned about the spread of more transmissible Covid-19 variants, as well as an uptick in Canadians taking foreign holidays this winter.
For weeks, Mr Trudeau has been urging Canadians to cancel any upcoming travel plans, warning that a crackdown was coming.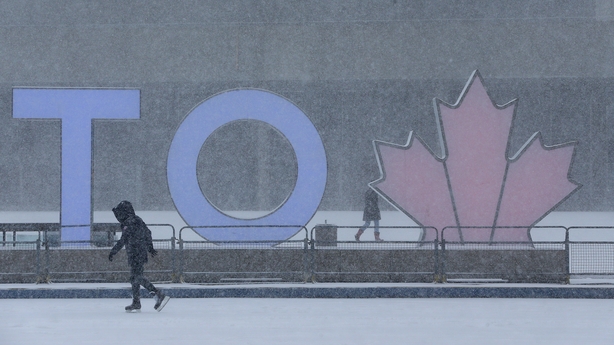 "By putting in place these tough measures now, we can look forward to a better time when we can all plan those vacations," he said.
Starting next week, all incoming flights to Canada will be directed to land at one of only four airports - in Montreal, Toronto, Calgary and Vancouver.
In addition to pre-boarding testing already required, travellers "as soon as possible in the coming weeks" will be given mandatory PCR testing upon arrival.
They will have to wait for those results at designated hotels for up to three days at their own expense, which Mr Trudeau estimated will cost Can$2,000 (US$1,600).
If their test comes back negative, they will be permitted to complete their full 14-day quarantine at home "under significantly increased surveillance and enforcement," Mr Trudeau said.
Those with positive tests will be moved to a government quarantine facility.
As of yesterday, Canada has country recorded more than 769,000 coronavirus cases and 19,000 deaths.
Number of TV series in US declined in 2020 for first time: analysts
The number of television series that broadcast or streamed new episodes in the United States in 2020 was down on the previous year for the first time since the tally began, analysts said.
Last year, some 493 episodic fiction programs were offered on traditional television or online platforms, a decline of 7% in a year, said FX Research, a subsidiary of the Disney group.
But 2019 was a record high at 532 programmes, or two and a half times the offer available only ten years earlier. 
With the arrival of new platforms such as Disney+, Apple TV+, HBO Max and Peacock between November 2019 and July 2020, a swarm of new series has invaded the small screens in recent months.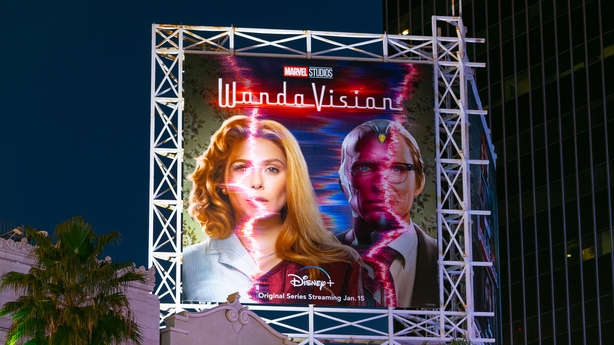 But the coronavirus pandemic has paralysed Hollywood intermittently since early 2020, disrupting filming ever since. 
FX Research does not provide any analysis on the downturn, the first since the group began publishing these figures annually in 2009; nor does it give details of distribution channels. 
In recent years, the figures showed that while the number of series offered by online platforms has exploded, those broadcast on American cable were less numerous, as were those broadcast on the major national channels.