The French government is recommending that people wear surgical masks in public because they offer better protection from Covid-19 than fabric face coverings, Health Minister Olivier Veran said.
France already requires masks to be worn in public places, but until now has not made recommendations about the type of masks. French authorities are worried they could be hit by new, more contagious variants of the virus.
"The recommendation that I make to the French people is to no longer use fabric masks," Mr Veran told French broadcaster TF1.
Mr Veran also said it was very unlikely that restrictions on ski resorts - a hotspot for the virus at the start of the pandemic - would be lifted next month.
That effectively rules out a return to skiing in time for the February school holidays, normally the last peak skiing period of the season.
Mr Veran said that the government could not rule out a tightening of coronavirus restrictions if the situation with virus transmission deteriorates.
"We could be forced to take tougher measures than those that the French people dealt with this autumn... That could go as far as a lockdown if the situation were to require it," he said.
France has reported more than 71,000 coronavirus-related deaths since the pandemic began. It is now at 35% of its peak infection rate, according to Reuters data, well below its neighbour, Britain, which is at 70%. French schools are still open, and non-essential shops are allowed to trade.
However, French public health officials say they have detected a rise in transmission rates in the past few days and they are also wary of the spread of new, more contagious variants of Covid-19 which are prevalent in other countries.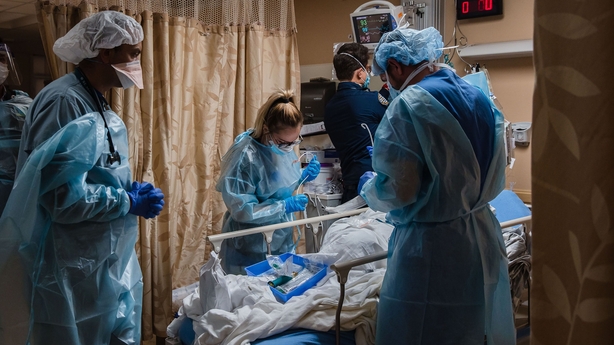 US coronavirus deaths top WWII fatalities
In addition to requiring a test before they fly, travellers to the US will need to quarantine upon arrival, US President Joe Biden said today, as he announced a raft of measures aimed at containing the spread of Covid-19.
"In addition to wearing masks, everyone flying to the United States from another country will need to test before they get on that plane, before they depart, and quarantine when they arrive in America," said Mr Biden.
The testing requirement was announced by the previous administration of Donald Trump, but quarantine was only a recommendation.
It comes as Mr Biden warned the worst of the pandemic is still to come, as the number of American coronavirus deaths surpassed the country's troop fatalities in World War II.
Coronavirus cases have surged past 96 million worldwide, fuelled by the emergence of new variants including one that was first detected in Britain and has now spread to more than 60 nations, the World Health Organization said.
The United States remains the worst-hit country, with around a fifth of the two million global Covid-19 deaths, and Mr Biden has made the fight against the pandemic his administration's top priority.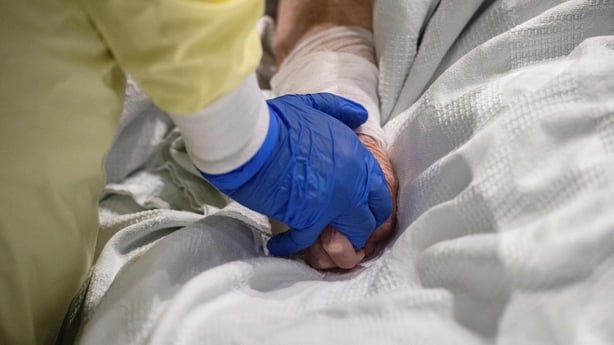 "We need all our strength to persevere through this dark winter. We're entering what may be the toughest and deadliest period of the virus," Mr Biden said at his inauguration, where those in attendance wore face masks and social distancing was enforced.
A Johns Hopkins University tracker yesterday showed that 405,400 people have died from the disease, more than the 405,399 total US combat and non-combat deaths in WWII.
Among the Biden administration's targets is to inoculate 100 million Americans in 100 days, hoping to revive a vaccine rollout that had floundered in the last weeks of the Trump presidency.
---
---
Amazon yesterday offered its vast logistics infrastructure to help with that effort.
Mr Biden's point-man for fighting the pandemic, Jeff Zients, said the US would also rejoin the WHO, reversing his predecessor's decision.
He added that top US expert Dr Anthony Fauci would lead a delegation to the WHO executive board meeting today.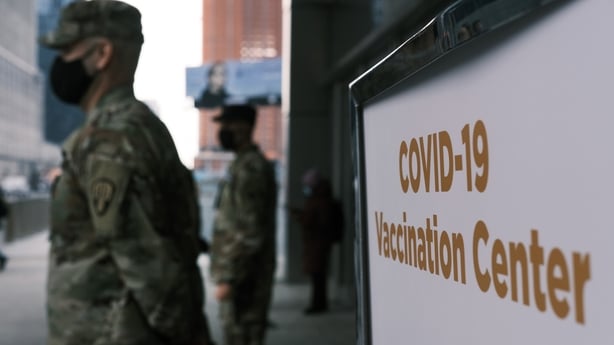 The announcement came as the WHO confirmed that the virus variant first detected in Britain had spread to more than 60 countries, while one that emerged in South Africa has been detected in 23.
The South African variant is more contagious than earlier ones, experts have warned.
Both have tempered optimism that mass vaccination will help to end the unpopular restrictions such as shutdowns that have wrecked economies around the world.
There was some good news, however, with early results from two studies on the Pfizer-BioNTech vaccine showing it is effective against the British variant, which is fuelling a surge that has overwhelmed UK hospitals.
"When you go into a hospital... in some cases it looks like a war zone," the British government's chief scientist, Patrick Vallance said.
The WHO co-led Covax facility, a globally-pooled vaccine procurement and distribution effort, has struck agreements with five manufacturers for two billion vaccine doses.
The urgency to be vaccinated was not being felt everywhere, however.
The Himalayan kingdom of Bhutan plans to vaccinate its entire population, but not until after 13 March because the period before has been deemed "inauspicious".
The shots will start after that, the prime minister's office said, adding that it was "important we roll out the nationwide vaccination on an auspicious date."
China plans to impose strict Covid testing requirements during the Lunar New Year holiday season, when tens of millions of people are expected to travel, as it battles the worst wave of new infections since March 2020.
The commercial hub of Shanghai reported its first locally transmitted cases in two months, underscoring the growing risk of the virus spreading elsewhere.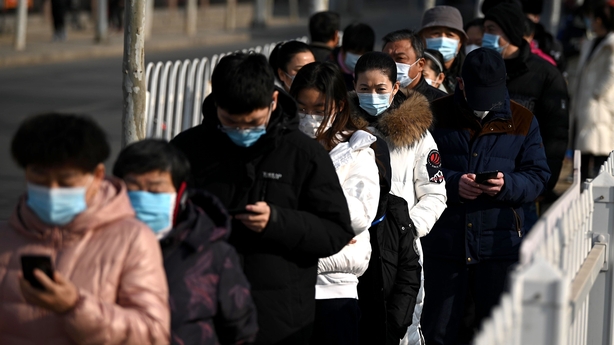 Millions of people in the province of Hebei surrounding Beijing and the northeastern provinces of Jilin and Heilongjiang have been put into lockdown in recent weeks.
Authorities are asking people to stay home during the February holiday season in their effort to prevent another debilitating outbreak.
New curbs are also being adopted by local governments in areas that have not yet suffered major outbreaks, including one southwestern city that has barred entry to overseas foreigners.
A total of 144 new cases were reported yesterday, the National Health Commission said, matching the total reported on 14 January and marking the highest number of daily infections since 1 March last year.
In a notice posted online, the NHC said people returning to rural areas from other provinces over the Lunar New Year period would have to produce a negative Covid-19 test taken within seven days.
Swiss resort St Moritz mass testing finds 53 Covid infections
Mass Covid-19 testing of thousands of people in the Swiss resort of St Moritz where luxury hotels were placed under quarantine found 53 coronavirus infections, including 31 cases of a fast-spreading variant, local officials said.
Authorities said about 3,200 people were tested this week, and that the 31 infections caused by viral variants were discovered among hotel employees, not guests at the two hotels placed under quarantine, Badrutt's Palace Hotel and the Grand Hotel des Bains Kempinski.
St Moritz said it was lifting emergency measures that had been put in place to protect the community.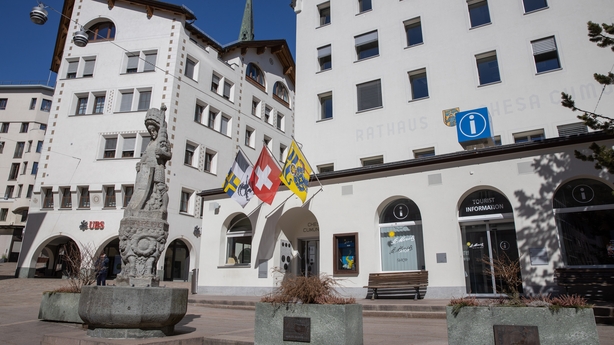 The town of 5,200 people had closed local schools, ski schools and required masks be worn in all public areas, for fear mutant virus was spreading quickly.
"The mutated virus was found particularly in hotel employees and was not transmitted to hotel guests," officials with the canton of Grisons said in a statement.
"This shows that the hotels' protection concepts work and that employee testing is a sensible, effective measure."
Sweden extends pandemic curbs amid tentative signs of slowing outbreak
Sweden extended distance learning for secondary school students and told public employees to continue to work from home, renewing measures to limit the spread of the coronavirus pandemic despite signs that infections are beginning to slow.
Sweden has avoided the kind of lockdown seen across much of Europe, but has gradually tightened restrictions after being hit by a second wave of Covid-19 infections in autumn last year.
Those measures seem to be bearing fruit with authorities cautiously optimistic that, in some parts of the country, the situation is improving.
The government said it nevertheless needed to extend many of the measures aimed at social distancing.
"We can see a cautious downturn in the spread of infection in some regions, but the situation remains serious," Prime Minister Stefan Lofven told reporters at a news conference.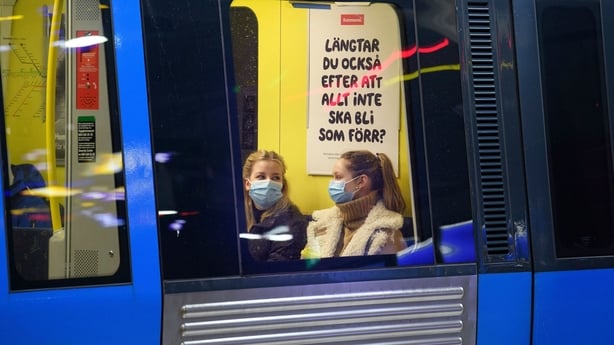 The government extended distance learning for high schools,but also adjusted its stance, recommending a mixture of distance learning and normal lessons in school.
Despite the brighter outlook, the government also extended a ban on sales of alcohol in the evenings by two weeks and said commuters should continue to wear face masks on public transport during rush hours through the spring.
Sweden has been skeptical about the use of face masks, with no recommendations about their use in public until late December.
Yesterday, Sweden registered 4,702 new cases, well down on a daily peak in late December. In total, there have been 10,797 Covid-related deaths in Sweden, a rate per capita many times higher than that of Norway, Finland and Denmark, but lower than some European countries that opted for lockdowns