The global death toll from Covid-19 has passed 2 million, according Johns Hopkins University, with more than a quarter of the fatalities occurring in the US and Brazil alone.
The two countries top the list of the world's worst-affected countries with almost 370,000 deaths recorded in the US and just over 207,000 in Brazil, where a new variant of the coronavirus has recently emerged.
The grim milestone came as countries around the globe battle rising infections, despite the gradual rollout of vaccination campaigns.
In total, more than 93,500,000 cases of the virus have been confirmed worldwide since the start of the pandemic.
Today the World Health Organization's emergency committee urged countries to take measures to ensure safe travel during the pandemic, but not to require proof of Covid-19 vaccination for arriving travellers.
The WHO made the appeal during its sixth meeting on Covid-19 which took place this afternoon.
"Given that the impact of vaccines in reducing transmission is yet unknown, and the current availability of vaccines is too limited, the committee recommended that countries do not require proof of vaccination from incoming travellers," the WHO said.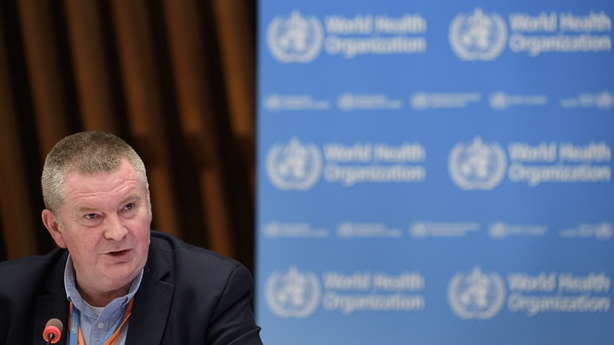 The Executive Director of the WHO Dr Mike Ryan added the guidance for travel during the pandemic could change over time as efforts are made to protect the travel space and ensure economies are not entirely isolated.
"It is very difficult to legislate risk management at a global level that covers all kind of travel because circumstances change," Mr Ryan told a virtual briefing in Geneva.
The emergency committee also called for globally-ramped up coronavirus sequencing studies in order to combat troubling new variants, and for Covid jabs to be available globally within the next three months.
As the recently-discovered variants can only be identified by sequencing their genetic code - an analysis that is not possible everywhere, the WHO EC called for a global expansion of genomic sequencing and sharing of data, along with greater scientific collaboration to address critical unknowns.
The WHO's director-general also said he wanted Covid-19 vaccination campaigns taking place in every nation across the globe within the next 100 days.
"I want to see vaccination under way in every country in the next 100 days so that health workers and those at high risk are protected first," Tedros Adhanom Ghebreyesus told a press conference in Geneva.
Coronavirus cases in Europe top 30 million
Meanwhile, more than 30 million coronavirus cases have been officially recorded in Europe, according to an AFP tally based on official health statistics.
The 52 nations, which include Russia, constitute the world's worst affected zone in terms of the number of infections, followed by the United States and Canada at 23,994,507 cases, Latin America and the Caribbean at 16,989,628 and Asia at 14,485,588.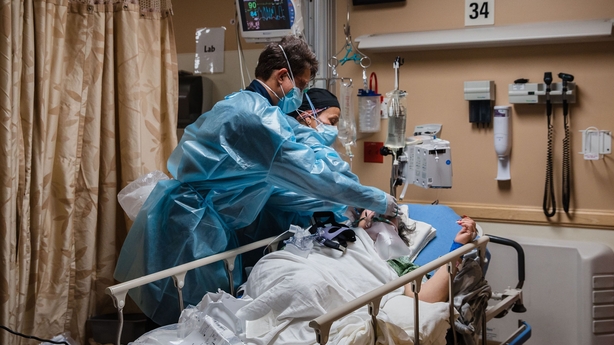 Europe on 17 December became the first global region to pass half a million deaths.
The worst affected countries in Europe were Russia with 3,520,531 cases and 64,495 deaths, Britain with 3,260,258 infections and 86,015 deaths, France (2,851,670 and 69,313) Turkey (2,364,801 and 23,495), Italy (2,336,279 and 80,848) and Spain (2,211,967 and 53,079).
Europe and North America are the regions with the highest number of daily cases.
Last week, each of these two regions registered an average of around 260,000 new cases per day.
The total number of new cases globally was around 730,000 per day.
Among the countries with fast-rising numbers of cases, Spain saw a jump of 168% in the past seven days compared to the previous week, with 193,545 new cases. It was followed by Portugal, where the toll was up 49% at 60,502 and Belgium, up 29 percent at 14,587.
In total, more than 92 million cases of the coronavirus have been registered worldwide, including almost 2 million deaths, since the pandemic began in China in late 2019.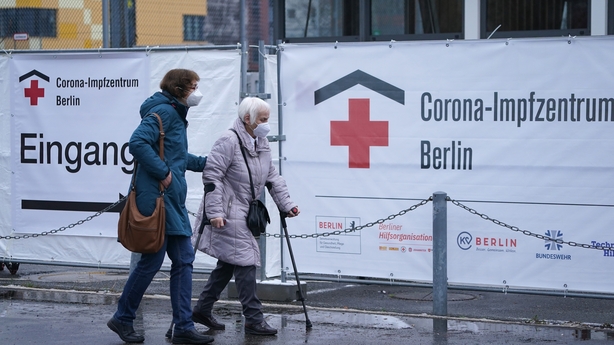 Germany passed two million coronavirus cases today as a World Health Organization emergency committee readied to issue advice on stemming the spread of new, more contagious strains of the disease.
The surge in Europe's biggest economy came as countries on the continent again tightened restrictions, with Portugal entering a fresh lockdown and Britain requiring negative tests for entry.
Despite the roll-out of vaccines - India's mammoth programme will begin tomorrow - many nations are doubling down on efforts to stall a pandemic that has now claimed almost two million lives.
Fresh curbs on populations were announced from Brazil to Lebanon, and Mexico has been hit with its deadliest week of the pandemic yet.
German Chancellor Angela Merkel yesterday pushed for a "significant" tightening of curbs to slow the infection rate as the country added more than 22,000 new cases.
The chancellor said she wanted to bring forward crisis talks with regional leaders to the coming week, participants at a meeting of her centre-right CDU party told AFP.
They quoted her as saying the virus could only be stopped with "significant additional measures" and people urgently needed to reduce social contact.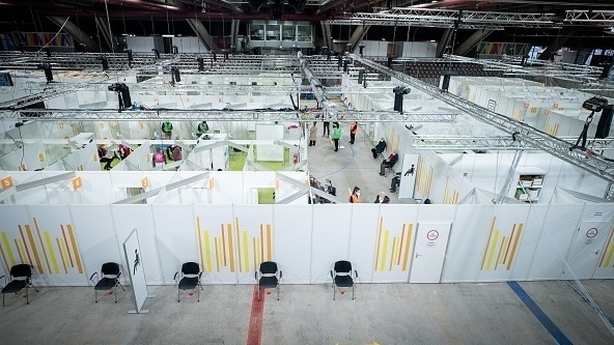 At the Meissen crematorium in the state of Saxony, coffins were stacked up to three high or even stored in hallways awaiting cremation. The eastern region has been one of Germany's worst-hit areas in recent weeks.
Scientists say large-scale vaccination is the only way out of the crisis but 95% of the doses so far administered have been limited to just 10 countries, the WHO's European branch said.
Progress on administering vaccines has often been slow, such as in the United States, where around 10 million people have received a first shot, even as 4,000 people die from the virus every day.
---
---
A WHO-led team investigating the origins of Covid-19 are to begin virtual meetings with their Chinese hosts from a hotel in Wuhan, where the pandemic was first detected.
Their arrival at the city in central China yesterday was disrupted by the absence of two members who failed coronovirus antibody tests in Singapore.
One of the missing members has since passed a test and their travel to China is being arranged ,according to China's foreign ministry.
"Team now undergoing the mandatory 14 days quarantine & being treated very well by our hosts," tweeted team member Peter Daszak, a zoologist.
Finally here in Wuhan! Team now undergoing the mandatory 14 days quarantine & being treated very well by our hosts. Work begins today, day 1, in teleconf. mtgs w/ China team. https://t.co/gi7Mjr1iBf

— Peter Daszak (@PeterDaszak) January 15, 2021
The team's arrival in Wuhan came as China is on alert over a resurgence of Covid-19 infections in its northeast.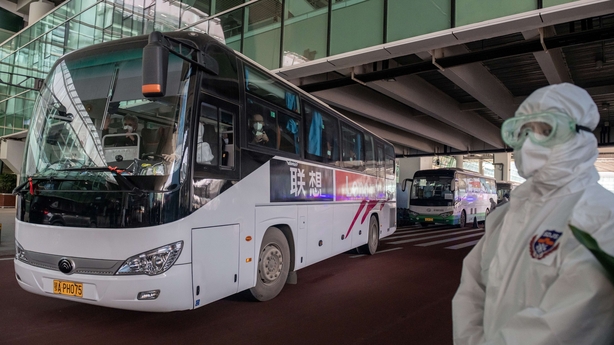 The United States, which has accused China of hiding the extent of its initial outbreak a year ago, has called for a "transparent" WHO-led investigation and criticised the terms of the visit, under which Chinese experts have done the first phase of research.
'Anything can happen' with Tokyo Olympics: Japan minister

A Japanese cabinet minister has admitted that "anything can happen" with the coronavirus-postponed Tokyo Olympics, becoming the first senior official to concede uncertainty about the Games.
Taro Kono is the first cabinet minister to deviate from Prime Minister Yoshihide Suga's insistence that Japan is on track to hold a "safe and secure" Games, despite a state of emergency being expanded this week to cover a total of 11 regions, including Osaka and Kyoto.
"Given the coronavirus situation, anything can happen," the high-profile former foreign and defence minister, told a press briefing.
"The organising committee and the IOC must of course be thinking about back-up plans. The government is firmly preparing for the Olympics and Paralympics."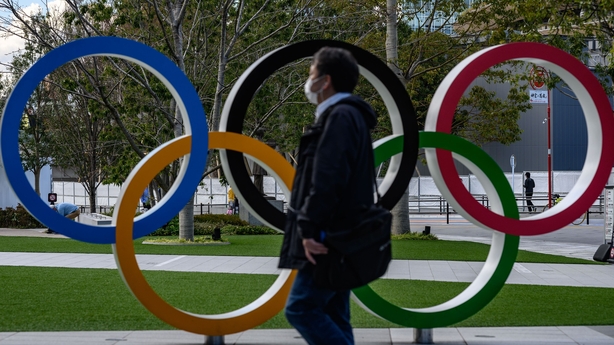 Public support for the Olympics has plummeted in Japan, with a recent poll finding that more than 80% of respondents think the Games should be cancelled or postponed again.
Tokyo 2020 President Yoshiro Mori said in a speech on Tuesday that another postponement was "absolutely impossible", according to local media.
Mr Mori also said Japan will decide in the coming months whether to allow foreign fans to enter for the Games, saying: "We will have to make a very difficult decision from February to March."
South Africa delays school start until mid-February
South Africa has delayed the start to its new school year by two weeks to 15 February in order to prevent schools becoming transmission centres for Covid-19, as new cases have hovered around 20,000 a day for the past week.
South Africa has reported more than 35,000 deaths from the coronavirus, the highest in Africa.
Like much else in South Africa, education remains divided between a top 10% of schools that have world-class teaching and facilities for the wealthy, and the poor majority.
Many of the latter were built under apartheid in predominantly black townships and rural areas, and suffer from overcrowding and poor internet access.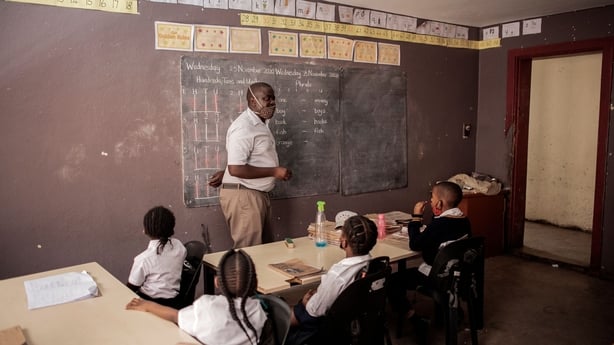 For most of those, school simply stops when the pupils cannot come into class.