British Prime Minister Boris Johnson said 2.4 million Covid-19 vaccination shots had been administered so far in the United Kingdom.
"I think we've done 2 million people so far, or 2.4 million jabs," Mr Johnson said as he visited a vaccination centre in southwestern England.
The National Health Service, he said, was doing an incredibly good job.
The Prime Minister stressed that "now is the moment for maximum vigilance" amid increasing calls for tougher lockdown restrictions.
Speaking to reporters, he said stricter lockdown measures may be needed "if we feel that things are not being properly observed".
Mr Johnson has said vaccinating the 15 million people in the top four priority groups by mid-February is a "massively stretching" but "achievable target".
"We cannot be complacent. The worst thing now would be for us to allow the success in rolling out a vaccine programme to breed any kind of complacency about the state of the pandemic."
Asked about the target, he said: "There's no doubt that it's a massively stretching target.
"We believe it's achievable and we're going to put absolutely everything into it, we're going to throw absolutely everything at it to get it done. Those first four groups by the middle of February.
"Today, I think I can confirm that we've done roughly 40% of the 80-year-olds in this country already.
"We've done about 23% of the elderly residents of care homes."
Mr Johnson warned that vaccinations are "a race against time" with the scale of the threat on the NHS, which he said includes a shortage of oxygen in some places.
"We've got to focus on what we all need to do together to bear down on the disease."
Vaccinations against coronavirus are being ramped in England up as mass injection centres open, but pleas have been made to the public to stick to the lockdown rules to prevent avoidable deaths.
Moira Edwards, 88, became the first person to receive a coronavirus jab at Epsom racecourse in Surrey - one of seven mass vaccination sites to open this morning.
Ms Edwards, from Cobham in Surrey, who received her first dose beside her daughter Clare Edwards, said it was "extremely important" to get the vaccine.
She said: "Having this vaccine makes it a step closer to being with my family again and giving them a big hug."
Britain's health minister Matt Hancock has warned that when it comes to the current measures "every flexibility can be fatal".
His words followed those of England's Chief Medical Officer Chris Whitty who said the only way to prevent avoidable deaths is to stay at home wherever possible as the NHS faces the "most dangerous situation" in living memory.
Speaking on BBC's Breakfast programme, he said : "What we need to do before the vaccines have had their effect - because it's going to take several weeks before that happens - is we need to really double down.
"This is everybody's problem, any single unnecessary contact with someone is a potential link in a chain of transmission that will lead to a vulnerable person.
"We've all got to, as individuals, help the NHS, help our fellow citizens, by minimising the amount of unnecessary contacts we have."
---
---
He added: "The virus can be passed on in any place where people from two different households meet together.
"So, it can be passed on, and very often is passed on, in households when people invite people into their home and meet them who are not from their household.
"Of course, it can be passed on in any other environment: outside, in shops, in any kind of environment, and an indoor setting.
"The key thing to understand is that when you meet people from another household under any circumstances - and they're very often your friends, your family - but those are the kind of situations where the virus is passed on.
"It doesn't care who you are, it doesn't care whether they're your friends. If you meet someone from another household, the virus has an opportunity to be transmitted.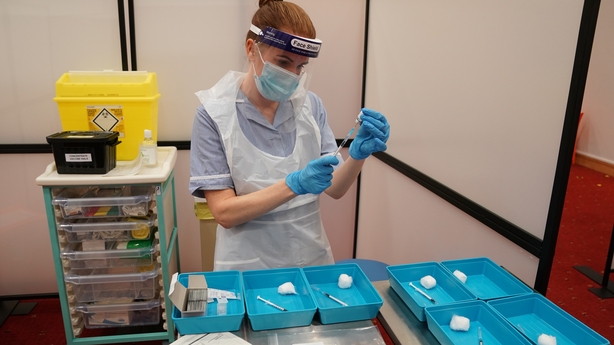 Coronavirus cases in Wales are "cause for serious concern", a public health director said yesterday, while Scotland's Deputy First Minister John Swinney said their nation is facing "a very alarming situation" with the virus.
Northern Ireland's health chiefs said the number of Covid-19 patients will double by the third week of January, with one trust boss telling how "our hospitals are facing into an abyss".
The warnings come as Mr Hancock is due to set out the UK government's vaccines delivery plan, hailing it as the "keystone of our exit out of the pandemic".
A vaccine rollout strategy is also due to be laid out in Wales, setting out "a series of milestones" for when people will be offered a jab, according to the Welsh government.
Around two million people across the UK have now received their first dose of a vaccine, with an exact figure to be given later and the government is aiming to vaccinate almost 14 million vulnerable people by the middle of February.
Mr Hancock has said they are on course to meet the target, with over 200,000 people being vaccinated every day in England, a third of over-80s there already vaccinated, and all adults expected to be offered an injection by the autumn.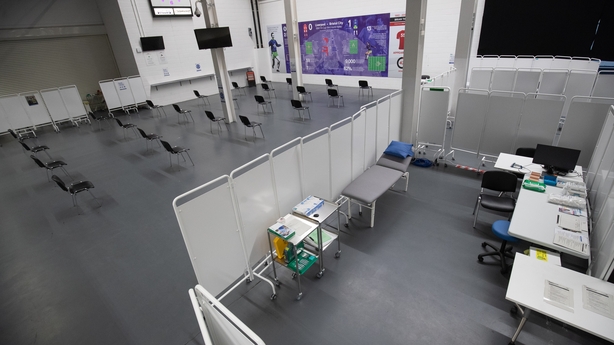 Mr Hancock, who is due to visit one of the sites, will set out the vaccines delivery plan at a Downing Street press conference this afternoon.
The Health Secretary said the NHS has made "fantastic strides" with the rollout.
He added: "From today, the full scale of our plans will be published, so the public can be assured of the time, effort and resources that have gone and will go into ensuring we protect the British people from the scourge of this virus."
Nadhim Zahawi, the minister in charge of vaccine deployment, said the plan will "set out our ambitions for the coming weeks and months as we continue to expand our programme at breakneck speed, with strategies to underpin every commitment".
In Scotland, the Oxford/AstraZeneca jab will be available in more than 1,000 locations from today.
The number of patients with Covid-19 in hospital has reached a record high in England, while the official government coronavirus death toll for the UK passed 81,000 at the weekend and lab-confirmed cases hit more than three million.
Separate figures published by the UK's statistics agencies for deaths where Covid-19 has been mentioned on the death certificate, together with additional data on deaths that have occurred in recent days, show there have now been 97,000 deaths involving Covid-19 in the UK.