Portugal has reported a record 10,000 new coronavirus cases in 24 hours, and the government warned that its hospitals were under "enormous pressure" from the resurgence of the pandemic. 
At the same time, with less than three weeks to go before a presidential election, the country's conservative incumbent Marcelo Rebelo de Sousa was briefly forced to self-isolate as a precautionary measure after coming into contact with a member of his team who had tested positive for Covid-19.
Nevertheless, Mr Rebelo de Sousa's office said in a statement that the 72-year-old had tested negative, and since the health authorities had assessed the risk of him becoming infected as "low", he would "resume his programme of work".
The official election campaign begins on Sunday, but Mr Rebelo de Sousa has already taken part in a series of head-to-head television debates with rival candidates.
His scheduled debate with populist candidate Andre Ventura will go ahead as scheduled with the president attending in person, according to the TV broadcaster hosting it.
In late December, Prime Minister Antonio Costa self-quarantined for 14 days after having coming into contact with French President Emmanuel Macron who had tested positive to the novel coronavirus. 
After loosening restrictions over the Christmas weekend, Portugal is currently seeing a new surge in infections, with a record 10,027 cases recorded over the past 24 hours and 513 people taken into intensive care.
Nearly 7,400 people have died so far in the country from Covid-19. 
"We're again seeing enormous pressure on the national health service," said Health Minister Marta Temido.
---
---
US records over 3,900 Covid deaths in 24 hours
The United States has broken its own record for the number of daily deaths from Covid-19 recording 3,936 fatalities in 24 hours, according to a tally kept by Johns Hopkins University.
The worst-hit country in the world by the pandemic also recorded 250,173 new cases in the period up until 1.30am Irish time, the Baltimore-based university's records showed.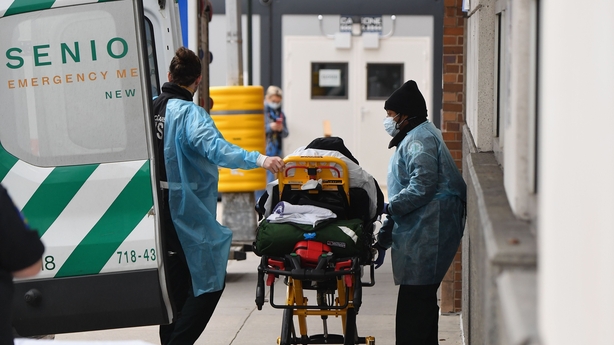 That brings the US to more than 21 million cases and 357,067 deaths in total since the start of the pandemic. 
The number of people hospitalised is also at its highest since the beginning of the pandemic, with more than 131,000 patients occupying beds due to Covid-19, according to data from the Covid Tracking Project. 
The situation is particularly dire in the south and west of the country. 
Los Angeles ambulance workers have been told to stop transporting some patients with extremely low survival chances to hospital, and to limit oxygen use, as record Covid cases overwhelm medical resources.
The previous record for deaths in one day was set six days ago, with more than 3,920 deaths. 
The US has been facing a massive surge in cases in recent months. Since the end of November, the number of daily deaths has increased dramatically, regularly exceeding 2,000 and often 3,000 deaths per day.
An expected surge driven by holiday gatherings is expected to aggravate the situation further. 
The world's wealthiest country is ultimately counting on the vaccination campaign, which began in mid-December, to overcome the epidemic. 
But less than 2% of the population has so far been covered, with 4.8 million people having received a first injection. 
President-elect Joe Biden, who will take office on 20 January, spoke yesterday with his future team in charge of the health crisis. 
A number of options for accelerating vaccine delivery - including the possibility of increasing the role of the federal government - were discussed, according to a statement.

China moves to stamp out virus outbreak in city of 11 million
Travel has been restricted to a northern Chinese city of 11 million people and schools closed as authorities  moved to snuff out a cluster of Covid-19 after dozens were infected.
Ten major highways leading into the city of Shijiazhuang, around 300km south of Beijing, have been closed and a bus terminus was closed in an attempt to prevent the virus spreading beyond the city in Hebei province.
There have been 117 cases in the city - including at least 63 more reported today - 78 of which were asymptomatic, prompting mass testing across the affected area.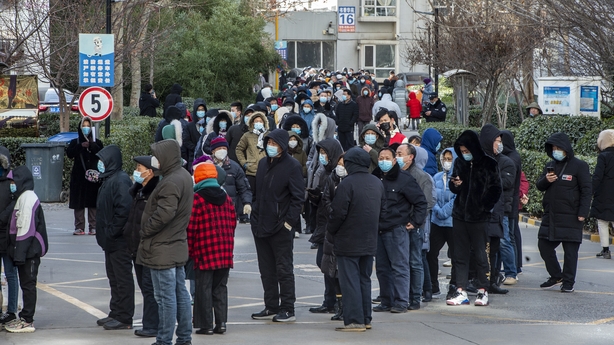 China has largely brought the virus under control through strict lockdowns and travel restrictions. 
But there have been a series of local outbreaks in recent weeks, prompting mass testing and targeted lockdowns.
The village of Xiaoguozhuang within the city boundary has been classified as a "high risk" district and sealed off. 
Health authorities said all 40,000 residents in that district have been tested for the virus.
More than 400,000 residents of another nearby city, Nangong, have also been tested, authorities said.
Beijing is also racing to vaccinate millions ahead of the country's Lunar New Year travel rush next month.
Thousands to get tested as Australia-India match named possible Covid hotspot
Thousands of cricket fans who attended a cricket match in Melbourne on 26 December have been told to get tested and isolate, after a spectator at the match tested positive for Covid-19.
Health authorities said the man in his 30s was not infectious while at the Melbourne Cricket Ground for the Australia v India Test match on the second day of play "but there is potential he acquired the virus while there" or at a nearby shopping centre. 
"The MCG is being investigated as a potential source for the infection," Victoria's Department of Health said.
A race is now on to trace and test an estimated 7,000-8,000 fans, and to find out if one of the highest-attended sporting events since the pandemic began was a super-spreading event.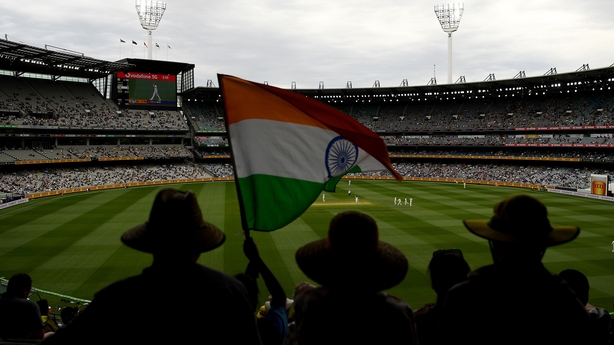 The Test match is a centrepiece of Australia's sporting calendar and just under 30,000 people attended this year, well short of capacity.  
Several retail stores in the Chadstone Shopping Centre were also named as possible sites for the source of the infection.
Despite having been largely free of Covid-19, Australia is currently battling to bring a cluster of cases under control and hoping aggressive testing and contact tracing can help avoid full-scale lockdowns. 
The news comes on the eve of the third Test between Australia and India, which has caused some controversy by being played in Sydney, the epicentre of a recent outbreak.
The number of spectators has been restricted to 25% of seating capacity in order to make sure it does not become a mass spreading event. 
Authorities in New South Wales said the revelation from Melbourne was "obviously influencing our thinking" about how the Sydney Test would proceed, without elaborating.
Those attending will now have to wear a mask while seated, in addition to an existing requirement to mask-up while getting to and from the venue. 
India's tour to Australia has been beset with Covid-19 related problems. 
Five India players were criticised for seemingly breaching the team's biosecurity bubble by going out to a restaurant. 
And there are still questions about whether the two teams will have to quarantine before the final Test in Brisbane next week.