Another new variant of the novel coronavirus seems to have emerged in Nigeria, the head of Africa's disease control body said, cautioning more investigation was needed.
The news comes after Britain and South Africa both reported new variants of the SARS-CoV-2 virus that appear to be more contagious, leading to new travel restrictions and turmoil in markets.
"It's a separate lineage from the UK and the South African lineages," John Nkengasong, director of the Africa Centres for Disease Control and Prevention (CDC) told an online news conference from Addis Ababa.
"The one we are seeing in Nigeria, and this is based on very limited data yet, has the 501 mutation," Mr Nkengasong added, referring to the variant termed 501.V2 identified in South Africa and announced by public health officials there on 18 December.
The Nigeria CDC and the African Centre of Excellence forGenomics of Infectious Diseases in Nigeria will study moresamples, Nkengasong said.
---
The country's principal Covid-19 investigator has just released publicly the genomic sequences of the new variant, he added.
Nigeria, Africa's most populous country with more than 200 million people, has seen fewer coronavirus cases than many others on the continent.
Total cases crept past 80,000 yesterday. Daily recorded cases exceeded 1,000 for the first time this month.
Covid-19 surge sees millions face Christmas lockdowns
Millions of people around the world have been forced to cancel plans or limit festivities under fresh Covid-19 lockdowns.
After a pandemic year that has seen more than 1.7 million people die from Covid-19, new outbreaks are a reminder that despite emergency vaccine roll-outs, life is unlikely to return to normal quickly.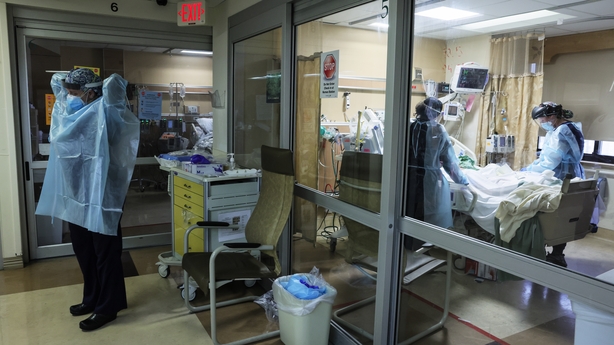 In Australia - often a rare bright spot in keeping the virus in check - a growing cluster of cases in northern Sydney has confined residents to seaside suburbs and prompted a ban on all but the smallest Christmas family gatherings.
In Europe, much of the continent is enduring resurgent outbreaks.
Germany has been forced to cancel its famous Christmas markets and Pope Francis plans to bring the Vatican's Christmas midnight mass forward by two hours to meet Italy's curfew rules.
Businesses in Ireland face new restrictions from 3pm with the National Public Health Emergency Team recommending further restrictions from Saturday.
In Bethlehem mass will be held without worshippers and broadcast online.
But for many, the isolation that has defined the past year will continue into Christmas Day and beyond - such as in Belgium, where residents are largely limited to welcoming a single visitor.
In the Philippines some are choosing to spend the holidays alone because of the risk of catching the virus on public transport, as well as quarantine rules making travelling time-consuming and expensive.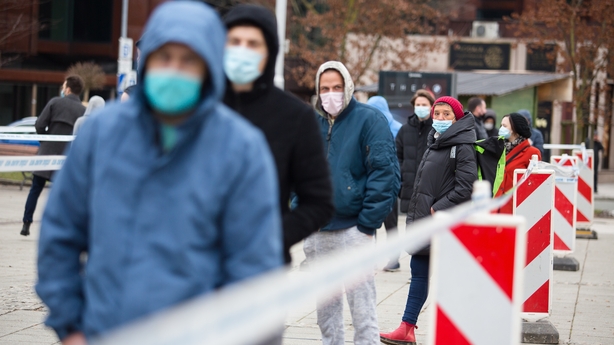 Britons, meanwhile, were cut off from swathes of the world due to the emergence of a new Covid-19 strain.
Some UK border restrictions have been temporarily relaxed for the holidays, but thousands from other European countries are still stranded in England.
"Home for Christmas? Forget it," said Laurent Beghin, a French truck driver who delivered his cargo but was still stuck days later.
China has also announced that it will suspend direct flights to and from the UK, citing the emergence of the new coronavirus strain.
In the United States, more than one million people have now been vaccinated, but the country's coronavirus response remained chaotic as President Donald Trump helicoptered off the White House lawn for one of the last times in his presidency.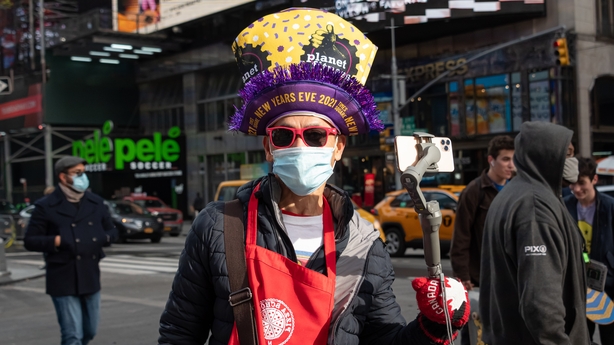 The Republican and his wife Melania were bound for a vacation at his Mar-a-Lago resort in Florida after his shock rejection of a massive coronavirus relief package passed by Congress.
New Year's celebrations are looking downbeat globally, with lockdowns looming for Scotland, Northern Ireland and Austria through the post-Christmas period, while Portugal has imposed a New Year's Eve curfew.
For now, Sydney still plans to ring in 2021 with its famous Harbour Bridge fireworks display, with New South Wales state Premier Gladys Berejiklian pledging the seven-minute spectacle will go ahead "no matter what".
But as with most of 2020, people are being encouraged to watch on television from their sofas.
S Korea to import vaccines for 16m people
South Korea has signed deals with Pfizer and Johnson & Johnson's Janssen to import coronavirus vaccines to cover up to 16 million people, as it grapples with the third wave of the pandemic, the prime minister said.
The government has faced growing public pressure over their Covid-19 vaccine procurement plans as the country reported its second-highest daily tally of cases yesterday.
Pfizer's two-dose vaccine, developed with German partner BioNTech, will be enough to cover 10 million people and its shipment is expected in the third quarter of 2021.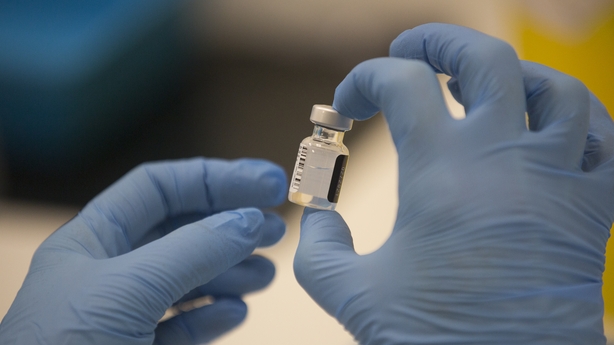 The Pfizer and Janssen deals are part of a government plan to buy enough doses from four drugmakers and the global COVAX initiative, backed by the World Health Organization, that will allow immunisation of at least 85% of South Korea's population of 52 million.
South Korea has ramped up testing to more than 55,000 people a day, compared with roughly 16,000 a day in September, to track down cases from unknown origin and asymptomatic cases.
Authorities have shut down all ski resorts and winter tourist spots and banned gatherings of more than four in a bid to stop the spread during the Christmas and New Year holidays.
Asia's fourth largest economy won international plaudits earlier this year when it quickly tamped down outbreaks with aggressive, high-tech contact tracing, but officials acknowledged over-confidence that left them straining to contain a third wave.
Macron showing no more Covid-19 symptoms
French President Emmanuel Macronis showing no more symptoms of COVID-19, the Elysee office said.
Mr Macron, 43, can now end his quarantine after he self-isolated for seven days at the presidential retreat of La Lanterne, close to the Palace of Versailles, the office said in a statement.
He had tested positive for the coronavirus on 17 December, prompting a track-and-trace effort across Europe following numerous meetings between the French leader and EU heads of government in recent days.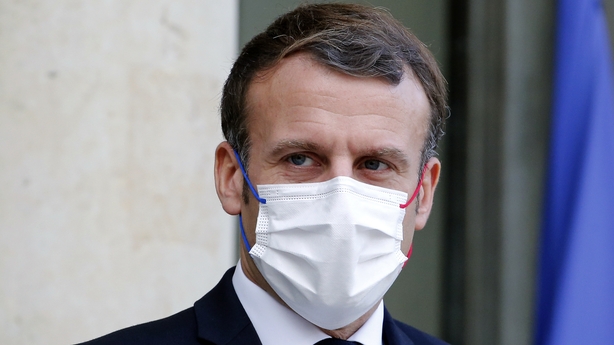 Mr Macron suffered headaches, a dry cough and tiredness for several days and his health condition improved yesterday.
The French authorities are concerned that the Christmas holiday period could see a new spike in infections, after the country's total Covid death toll rose to nearly 62,000 this week.
Authorities said last night that nearly 15,000 new cases had been reported in the previous 24 hours, and 278 new deaths.
A vaccination campaign is to start on Sunday, with health workers and older people among the first to get jabs, the government said.
The EU gave the green light for the Pfizer-BioNTech coronavirus vaccine on Monday, paving the way for the first inoculations to start across 27 countries soon after Christmas.
The French HAS health authority has cleared the vaccine for use in France.