Data submitted to the European Medicines Agency (EMA) by Pfizer/BioNTech and Moderna for their Covid-19 vaccine candidates is "very robust", according to its executive director.
"We have a data set of over 30,000 subjects who have been followed through the clinical trials. This gives us a very robust data set on which to make a decision, both on safety and efficacy," Emer Cooke said at a European Parliament committee meeting.
The agency is expected to complete reviews by 29 December for the Pfizer/BioNTech vaccine and 12 January for the Moderna vaccine at the latest.
"We cannot guarantee there will be a positive outcome," Ms Cooke said.
Ms Cooke also said a two-week-long cyberattack targeting the EMA will not affect the timeline for approval of the vaccines.
"We have been subject of a cyberattack over the last couple of weeks. I can assure you that this will not affect the timeline for the delivery of vaccines and we are fully functional," she said.
Pfizer vaccine results published in peer-reviewed journal

The full results of a clinical trial for the Pfizer-BioNTech Covid-19 vaccine were published in the New England Journal of Medicine today, a major milestone that came as a committee of the US Food and Drug Administration met to discuss its approval.
An editorial related to the scientific paper said: "The trial results are impressive enough to hold up in any conceivable analysis. This is a triumph."
The full trial included almost 44,000 volunteers, several thousand more than the number seen in prior analyses. Around half received the vaccine and the rest a placebo.
The paper confirmed that a two-dose regimen of BNT162b2 was 95% effective in preventing Covid-19 infection.
The vaccine worked similarly across "age, sex, race, ethnicity, baseline body-mass index, and the presence of coexisting conditions," the paper said.
Among 10 cases of severe Covid-19 after the first dose, nine occurred in placebo recipients and one in a person who received the vaccine.
The editorial that accompanied the study did flag certain "minor issues."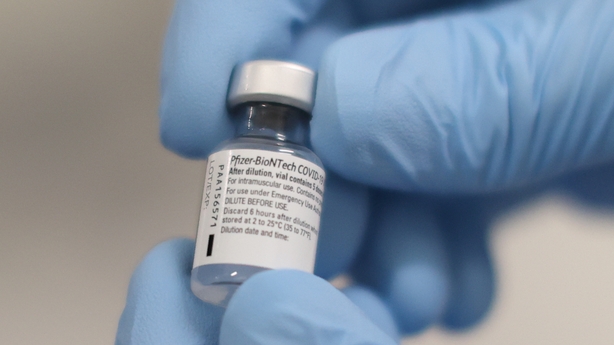 "The number of severe cases of Covid-19 (one in the vaccine group and nine in the placebo group) is too small to draw any conclusions about whether the rare cases that occur in vaccinated persons are actually more severe," it said.
Other questions include whether unexpected safety issues may arise when the number of people vaccinated grows to millions and possibly billions of people.
Also unknown is whether more side effects will emerge with longer follow-up, how long the vaccine remains effective, whether it will limit transmission, and how it will work in children, pregnant women, and immunocompromised patients.
Moderna begins study of vaccine in adolescents
Separately, Moderna has announced that it had dosed the first participant in a mid-to-late stage study testing its Coivd-19 vaccine candidate in adolescents aged 12 to less than 18.
The study is being conducted in collaboration with the Biomedical Advanced Research and Development Authority (BARDA).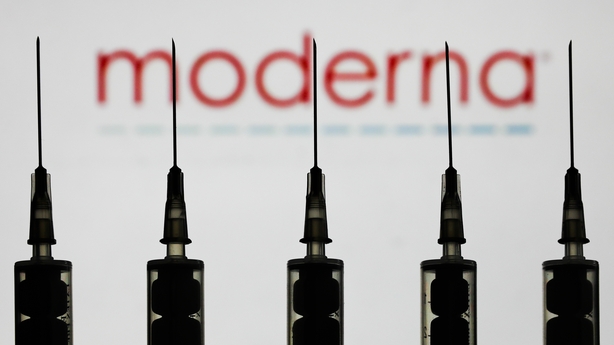 "Our goal is to generate data in the spring of 2021 that will support the use of mRNA-1273 in adolescents in advance of the 2021 school year," said Chief Executive Officer Stéphane Bancel.
---
---
The news comes as the United States prepares to begin distributing the first doses of Covid-19 vaccines from both Moderna and rival Pfizer/BioNTech to adults, upon a regulatory nod for emergency use.
A panel of outside advisers to the US Food and Drug Administration meet today to discuss whether to recommend the use of Pfizer's vaccine for people aged 16 and older.
A similar meeting of advisers to the FDA is scheduled for 17 December to discuss Moderna's vaccine.
Pfizer is also studying its vaccine candidate in participants as young as 12.
Meanwhile, the Chief Executive of Oxfam Ireland has said poorer countries will struggle to inoculate their populations against Covid-19 under current vaccination arrangements
The People's Vaccine Alliance, made up of a number of non-governmental organisations, including Oxfam and Amnesty International, is calling on the pharmaceutical companies with successful vaccines to share their intellectual property so that billions more doses can be manufactured.
Jim Clarken said wealthier countries have already bought up more vaccines than they need.
Speaking on RTÉ's News at One, he said that the intellectual property and technology that the vaccine creators have used should be shared through the World Health Organization as this would allow billions of doses to be made by generic companies, which could then be distributed into poorer parts of the world.
Companies that made the vaccines will make a profit, "but they don't need to make super profits", he added.
He said there will be significant problems ahead if the global population is not treated equally.
"There's the whole concept that we've been talking about for so long about nobody safe until everybody's safe, so we need to make sure that everybody's safe.
"The pharmaceutical companies will make plenty of money. They can still do that was distributing this sharing this intellectual property, which has been heavily supported by public money."