Sweden has banned gatherings of more than eight people for the first time amid a strong surge in Covid-19 cases.
The limit for gatherings, until now set to between 50 and 300 people depending on the type of event, will be reduced to eight as of 24 November, a measure deemed "necessary" to curb the spread of the virus, Prime Minister Stefan Lofven said.
"This is the new norm for the entire society," he told a news conference.
"Don't go to gyms, don't go to libraries, don't host dinners. Cancel."
Sweden has drawn international attention for its response to the pandemic, shunning lockdowns and instead relying on voluntary measures.
Sweden's death rate per capita is several times higher than that of its Nordic neighbours but somewhat lower than some larger European countries such as Spain.
---
---
New restrictions in US cities as cases hit 11 million
The US has surpassed 11 million coronavirus cases, adding one million new cases in less than a week, according to a tally by Johns Hopkins University.
The rise came as cities and states across the United States were implementing new restrictions to try to halt the spread of the virus, with stay-at-home orders set to be imposed on Chicago today.
The US had crossed the 10 million case threshold last on 9 November.
As of last night, the Johns Hopkins University real-time tracker showed that the confirmed US caseload stood at 11,025,046.
There have been 246,108 deaths in the country. Both are the highest tolls in absolute terms in the world.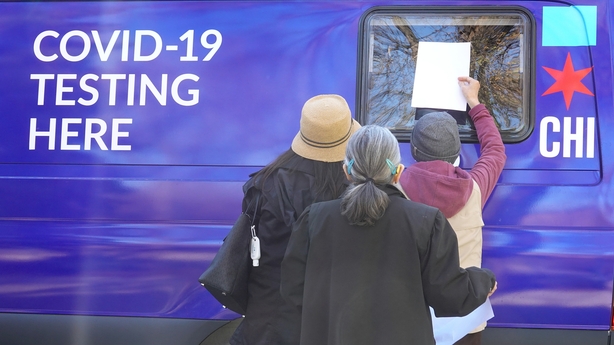 The US has seen a worrying surge in coronavirus cases since the start of November, forcing local and state officials from coast to coast to take more drastic steps to reduce the disease's spread, with many hospitals already warning that they are running out of resources.
In addition to the stay-at-home orders in Chicago, New York, the epicentre of the country's spring outbreak, is also rushing to fend off a second wave with new restrictions on bars and restaurants.
New York schools will remain open today, even though New York City mayor Bill de Blasio had warned that they could switch to fully remote learning.
US President Donald Trump promised on Friday that the first Americans would start receiving a vaccine in "a matter of weeks," but said he remained firmly against new lockdowns.
Further complicating matters is Mr Trump's refusal to cooperate in the shift to President-elect Joe Biden's administration, denying the Democrat both federal funding for transition work and vital briefings by outgoing officials.
Mr Biden and his team currently are not even allowed to consult with experts like top government immunologist Anthony Fauci, who is still a part of the White House Covid-19 task force.
"Of course it would be better" if such talks could begin, Dr Fauci told CNN yesterday, noting that the virus could kill tens of thousands more Americans by the time Mr Biden takes office on 20 January.
Australia races to contain Adelaide virus outbreak
A sudden coronavirus cluster has emerged in the Australian city of Adelaide after seven months without a significant outbreak there, with the virus again escaping from the country's hotel quarantine system.
South Australia state reported four cases had been detected in the city yesterday, before the cluster grew sharply overnight to 17 people today, the largest there since April.
All but two of the 17 were members of the same large family, including one who was working in a hotel used to quarantine travellers returning from overseas.
Fearful of case numbers spiralling, authorities snapped back a swathe of coronavirus restrictions and suspended international flights into Adelaide.
"No effort will be spared to slow and stop the spread of the powerful cluster," South Australia state Premier Steven Marshall told a press conference.
Officials ordered hundreds of people to isolate, while closing linked schools and businesses.
"The next 24 hours will be critical but we are not going to wait for the situation to deteriorate," Mr Marshall added.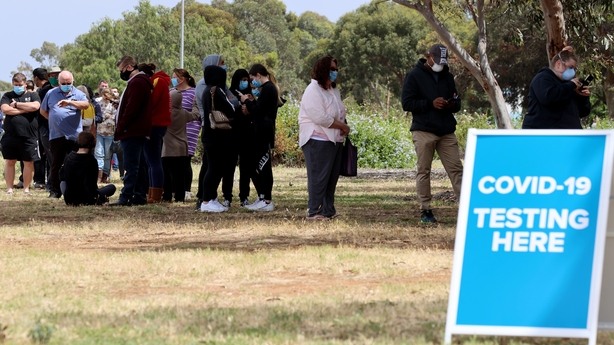 South Australia residents are being urged to wear masks, work from home and avoid non-essential travel.
The Adelaide cases also prompted other states to immediately impose new restrictions on anyone travelling from South Australia.
The country's internal borders had been gradually reopening and were due to be almost fully reopened by Christmas.
South Australia last detected a Covid-19 cluster outside border quarantine in August, when health authorities swiftly prevented the small handful of cases from spreading using similar measures.
But there are fears the latest outbreak has the potential to infect high-risk populations, with a prison guard and aged-care workers reportedly among those testing positive.
It comes just as Australians were breathing a collective sigh of relief after squashing a second-wave outbreak in Melbourne that originated from security bungles at hotel quarantine.
Melbourne, which recorded thousands of cases and hundreds of deaths in recent months, has now gone more than two weeks without a single new case.
Overall, Australia has been relatively successful in containing the virus, with just over 27,700 cases and 907 deaths recorded since the pandemic began.
New Zealand orders masks on domestic flights, Auckland public transport
New Zealand has made masks mandatory from Thursday for users of public transport in Auckland, as well as on all domestic flights, with authorities saying the time was right for such a move after a new coronavirus infection reported in the community.
Last week's positive test in a student, after authorities had twice managed to almost stamp out community-transmitted Covid-19, was linked to a known case from a border isolation facility, suggesting less risk of a wider unseen spread.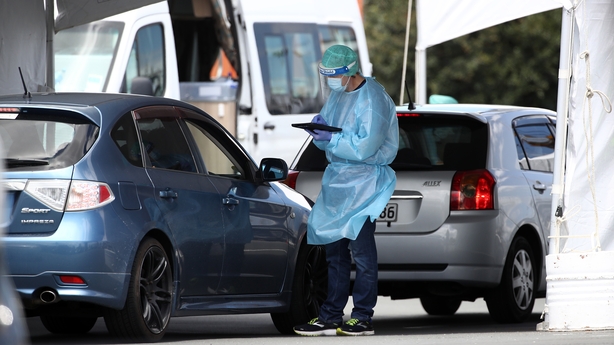 "Adding mask-wearing to the toolbox of measures against the virus is a sensible precaution and the time is right to make the move," Health Minister Chris Hipkins told a news conference.
The rules take effect on Thursday for travellers older than 12 on public transport in and out of Auckland. Taxi and Uber drivers must also wear masks, although their passengers have been exempted.
Also exempt are children going to and from school, Mr Hipkins said, adding that police could enforce the rules as a last resort.
Last week, the government said it was also considering mandatory use of a Covid-tracing app before entry to large events and hospitality venues.
With 1,645 infections and 25 deaths, New Zealand ranks among the lowest in the world in terms of virus fallout.
Iran registers record daily rise in coronavirus cases, deaths
Iran reported a record 13,053 new coronavirus infections and 486 deaths over the past 24 hours as the government planned tougher restrictions to curb the pandemic in the Middle East's worst-affected country.
Health Ministry spokeswoman Sima Sadat Lari told state TV that the total number of infected cases had reached 775,121, while total fatalities had increased to 41,979.
President Hassan Rouhani yesterday declared "the general mobilisation of the nation and the government" to confront the third wave of the coronavirus with infections and deaths rising at an alarming rate over the past few weeks.
The government said tighter restrictions are to be imposed in Tehran and some 100 other cities and towns from 21 November for two weeks will include the closure of non-essential businesses and services.
Some hospitals have run out of beds to treat new patients, health authorities were quoted as saying by Iranian state media.
Authorities have called on Iranians to respect health protocols requiring social distancing and mask-wearing, warning that "we will have a very difficult months ahead".