Czech Prime Minister Andrej Babison looked set to dismiss his health minister for holding a meeting in a restaurant closed under government Covid-19 restrictions after the minister refused to resign over the incident.
Tabloid paper Blesk published pictures of Health Minister Roman Prymula leaving a restaurant late at night and entering a car without a face mask, both an apparent violation of rules that closed restaurants and required wearing masks inmost places including chaffeured cars.
"When our medical staff are fighting on the front line to save lives of our fellow citizens, such a thing is absolutely inexcusable," Babis told reporters in reaction to the Bleskstory.
"We cannot preach water and drink wine," he said.
But Prymula, in a midday briefing, refused to heed the prime minister's call, saying his meeting with two other officials was held in a private room and he wore a mask once in the car.
The scandal comes as the Czech government struggles to slow Europe's fastest growth in cases that has raised fears strained hospitals could buckle under the pressure.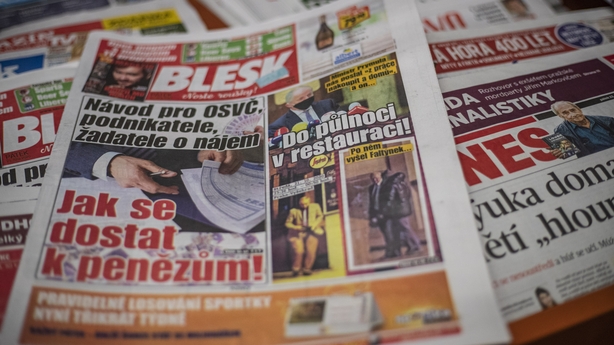 Prymula, 56, is an epidemiologist and a reserve army colonel who was called up by Babis to help manage the deteriorating situation just a month ago.
Babis is due to meet the president, who approves ministerial changes, at 4pm.
The country of 10.7 million people reported its second-highest daily tally of cases, at 14,151, for Thursday and a total of 1,845 deaths including a daily record 113 on Wednesday.
The government has faced criticism for easing most restrictions at the start of summer and then acting too slowly to reimpose them as cases started to spike in the fall.
---
---
WHO's Tedros says countries on "dangerous track" in pandemic
World Health Organization's Director-General Tedros Adhanom Ghebreyesus told a news conference: "We are at a critical juncture in the Covid-19 pandemic, particularly in the Northern hemisphere."
Mr Ghebreyesus said: "The next few months are going to be very tough and some countries are on a dangerous track."
He added: "We urge leaders to take immediate action, to prevent further unnecessary deaths, essential health services from collapsing and schools shutting again. "As I said it in February and I'm repeating it today: This is not a drill."
New US Covid-19 infections in single day approach record high
The number of new Covid-19 cases reported in the United States on Thursday was the second highest on record, coming in just short of their midsummer peak as the spread of coronavirus accelerates in nearly every region of the country.
Cases, hospitalisations and deaths are all accelerating as cooler weather descends on much of the country.
With 76,195 new cases yesteray, the United States was approaching its one-day record high of 77,299 new cases on 16 July, according to a Reuters analysis.
Only India has reported more cases in a single day: 97,894 on 17 September.
US Health Secretary Alex Azar attributed the increase in cases to behavior of individuals, saying household gatherings have become a "major vector of disease spread."
Asked about an assertion by US President Donald Trump during Thursday night's presidential debate that the United States is "rounding the turn" on coronavirus, Mr Azar told CNN that Trump was trying to provide hope to Americans waiting for therapeutics and a vaccine.
Mr Azar said: "But we do need to acknowledge, and he does acknowledge, that we're in a very serious moment right now."
Yesterday, there were 916 reported fatalities in the United States, a day after the country recorded over 1,200 new deaths for the first time since August.
Covid-19 deaths are up 13% from last week, averaging 785 a day over the past seven days. At the same time, the number of Covid-19 patients in US hospitals climbed to a two-month high.
There are now nearly 41,000 hospitalized coronavirus patients across the country, up 34% from 1 Oct.ober, according to a Reuters analysis.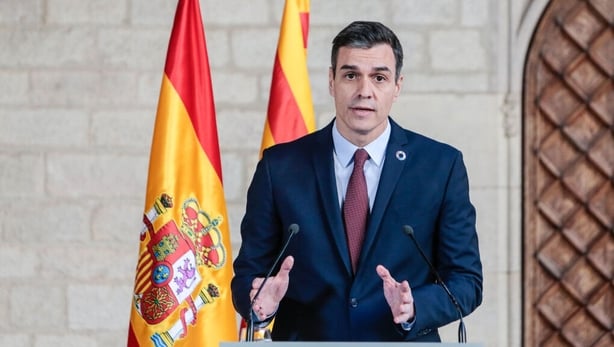 'Real number' of Spain virus cases over three million
The "real number" of coronavirus cases in Spain is more than three million, Prime Minister Pedro Sanchez said, urging people to limit their movements as much as possible.
Spain, a nation of around 47 million people, on Wednesday officially became the first European Union nation -- and only the sixth in the world -- to surpass one million confirmed Covid-19 infections.
But Sanchez said in a televised address that "seroprevalence studies indicate that the actual number of people who have been infected in our country exceeds three million compatriots".
Sanchez said the actual number of infections is higher than the official figure because the number of cases detected at the start of the pandemic was very low.
Spain was now detecting "the majority of cases", around 70 percent, compared to just 10 percent during the first wave of the pandemic, he added.
---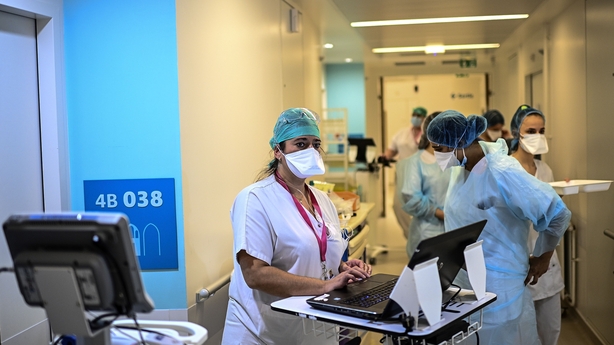 France passes 1m Covid-19 cases amid second wave

France has registered more than one million cases of coronavirus since the pandemic began, with more than 40,000 new infections reported in the last 24 hours, French health services said.
A total of 42,032 cases of Covid-19 were reported, 410 more than a day earlier, a new record since widespread testing began, the public health agency said.
France reported 41,622 new Covid-19 cases yesterday, a new daily record, and will break through the 1,000,000 cumulative tally today - a grim milestone for the government as it and other European capitals battle to keep their economies open.
The warning from epidemiologist Arnaud Fontanet came as the country's finance minister said the economy was likely to shrink again in the fourth quarter as a result of the nightly curfews and other restrictions imposed to tame the virus.
France's three-month-long lockdown had brought the virus under control, he said, but with it came a false sense of security during the summer.
By late July, the caseload was trending higher again, though it was a cold snap that altered the disease's trajectory, he added.
France's healthcare system is again buckling under the pressure even though doctors say the average Covid patient's stay in ICU is twice as short as during the spring peak as medics learn how to better tackle the disease.
Covid patients occupy nearly half of all the country's 5,000 ICU beds.
France will extend a curfew to 38 more administrative departments from midnight tonight. In all, two thirds of the country's 67 million population will be confined indoors each night from 9pm to 6am until early December.
---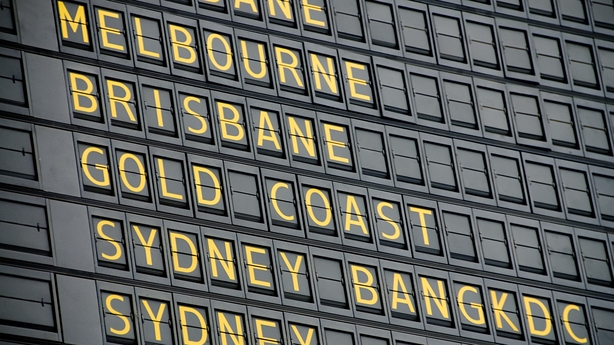 Australia to lift cap on citizens' return
Australia will slightly lift the cap on the number of citizens and permanent residents allowed to return each week, Prime Minister Scott Morrison said, as local Covid-19 cases slow to single digits.
Australia has since July capped the number of locals allowed to return home each week in an attempt to reduce the threat of spreading Covid-19.
Australia's second Covid-19 outbreak started after people returning from overseas in Victoria state spread the virus to hotel workers while undergoing a mandatory 14-day quarantine, who in turn passed the virus in the community.
Mr Morrison said the current cap will rise to 5,865 people in November, an increase of 290, after Western Australia and Queensland states said they would accommodate more locals.
---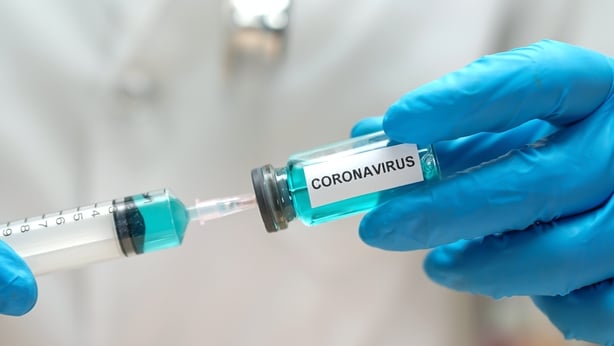 German health minister expects Covid-19 vaccine in early 2021 - Spiegel
Germany's health minister expects a Covid-19 vaccine to be available early next year and believes a large proportion of Germans who want the shot could be vaccinated within six to seven months of enough doses being available.
Jens Spahn was quoted as saying in Der Spiegel that a vaccine could be available in January, or maybe in February or March, or even later, but said there would be no compulsory vaccination.
Daily Bild also reported that Germany is making preparations to start vaccinations against the coronavirus before the end of the year.
The paper said the health ministry plans to create 60 special vaccination centres to ensure the vaccines can be stored at the proper temperature and has asked the country's 16 federal states to provide addresses for them by 10 November, Bild reported without citing its sources.
---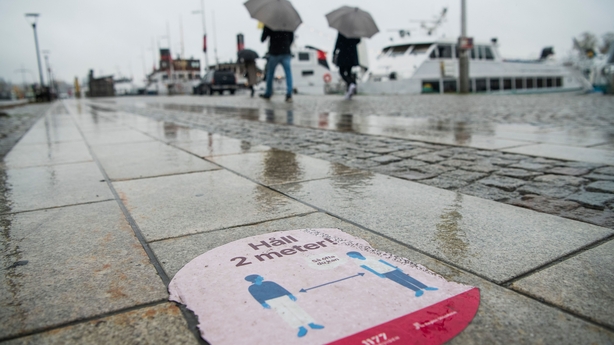 Sweden sticks to strategy as Covid cases rise
Sweden is seeing an uptick in coronavirus infections and introducing targeted measures, but the country that famously refused to lock down is sticking to its guns and insisting coercive methods are not the way to go.
After two months of declining cases in July and August, Sweden has seen infections rise steadily since mid-September.
But while many European countries are again introducing draconian measures like partial lockdowns or curfews to curb the spread of the virus, Sweden - which has recorded 5,930 Covid-related deaths, one of Europe's highest per capita death tolls - is just adjusting its softer approach with targeted tweaks.
The country has introduced restrictions on nightclubs, with Prime Minister Stefan Lofven admonishing Swedes "that the party is over now in nightclubs, and it needs to stay that way for as long as necessary".
Yet Sweden remains one of the only countries in the world that still does not recommend face masks, arguing they provide a false sense of security that undermines social distancing efforts.
---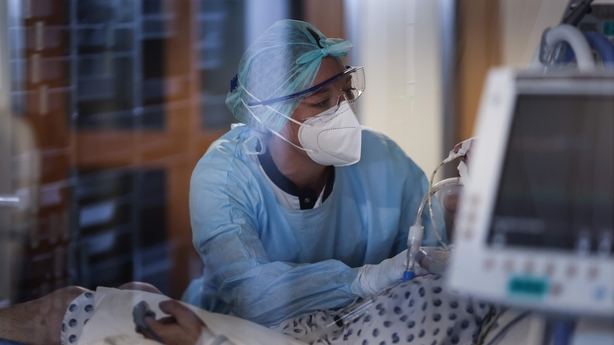 Belgium tightens Covid-19 measures, hopes to avoid lockdown
Belgium, one of the European countries worst hit by the new coronavirus, tightened restrictions on social contacts by banning fans from sports matches, limiting the number of people in cultural spaces and closing theme parks.
Belgium had already closed cafes, bars and restaurants and imposed a night curfew, and has Europe's second highest infection rate per capita after the Czech Republic. New infections hit a peak of 10,500 yesterday.
But the government has resisted calls from medical experts to order a new lockdown to avoid causing more economic pain.
The restrictions - running until 19 November - also include stricter social distancing. They are intended to avoid crowding on public transport, and impose a limit of 200 people in theatres, concert halls and cinemas.
The nation of 11 million people had 1,013 new Covid-19 infections per 100,000 residents over the past week and its death tally since the pandemic began is 10,588, according to official figures.
---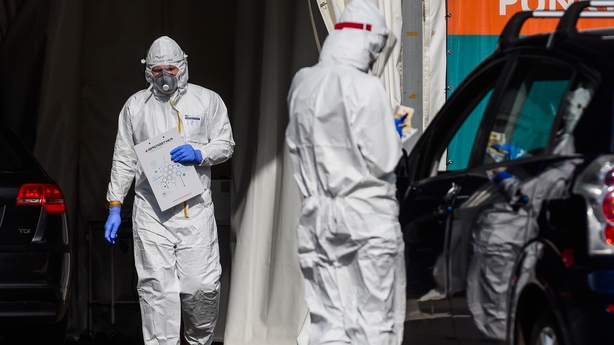 Poland curbs public gatherings, shuts bars
Poland will close restaurants and bars for two weeks and limit public gatherings to five people, Prime Minister Mateusz Morawiecki said, after new coronavirus infections hit a daily record of more than 13,600.
Officials said the aim of the new restrictions was to limit the growth of infections, and that without them daily cases could jump to as many as 25,000.
Mr Morawiecki appealed to those over 70 to stay home, although did not announce a mandatory lockdown for them.
Schools will remain open, but only children up to third grade will attend, with older students moving to distance learning.
Poland's healthcare system has begun to buckle under the weight of mounting coronavirus infections, forcing the government to set up field hospitals.
The Health Ministry reported 153 deaths today, down from a record high of 168 a day earlier, taking the total toll to 4,172.