The number of people who have tested positive for the coronavirus in France over the past 24 hours has exceeded 30,000 for the first time, official data shows.
France's public health agency said that a total of 30,621 confirmed cases of Covid-19 had been detected in the past 24 hours, a record daily total.
The number of people who died from the virus over the same 24-hour period stood at 88, bringing the total number of deaths in France since the start of the pandemic to 33,125, the agency added.
In Poland, the prime minister has asked citizens to "stay home" if possible, as part of a raft of measures in the country's major cities designed to stem a record spike in cases.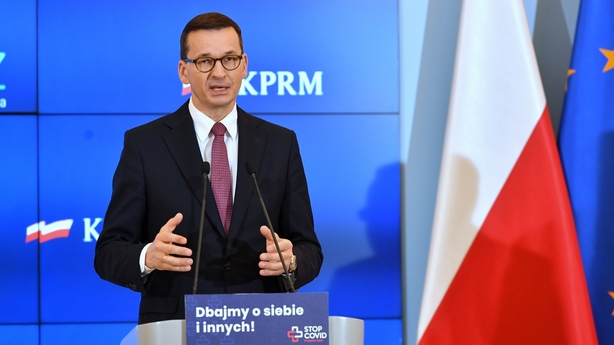 "Today we must go back to the basic recommendation that we know from the spring: stay home," Mateusz Morawiecki said, advising "everyone who can to work remotely" as Poland recorded a new daily 24-hour record of 8,099 coronavirus cases.
New cases of coronavirus infections in Germany have soared to 6,638 in the past 24 hours, official data showed, reaching a daily level not seen since the start of the pandemic.
The jump in numbers came hours after Chancellor Angela Merkel met with the leaders of the country's 16 federal states to agree tougher restrictions designed to slow the spread of the virus.
New limits on people gathering at events have been announced as well as mandatory mask wearing in crowded places.
Italy registers highest daily virus tally
Italy registered 8,804 new infections over the past 24 hours, the health ministry said, the highest daily tally since the start of the country's outbreak and up steeply from 7,332 yesterday.
Another 83 Covid-19-related deaths were reported today, up from 43 the day before, but still far fewer than at the height of the pandemic in Italy in March and April when a daily peak of more than 900 fatalities was reached.
No second wave in Sweden - state expert
Sweden has reported 1,075 new virus cases, but the country's top epidemiologist said a recent rise in new infections was not the sign of a second wave.
Sweden, which has shunned lockdowns, leaving most schools, restaurants and businesses open throughout the pandemic, has seen the number of new cases trending higher since early September.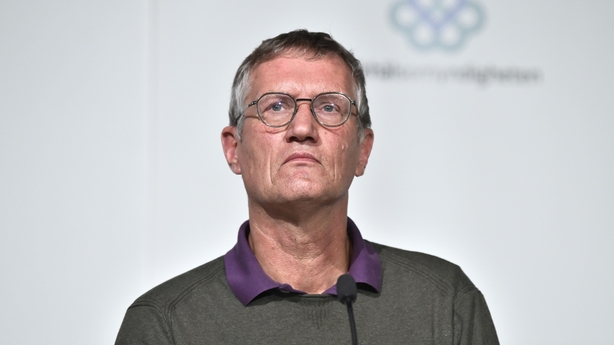 State epidemiologist Anders Tegnell said countries like the Netherlands, France and Spain were experiencing a second wave but this was not the case in Sweden.
"That would take a rather substantial spread in large parts of society that we are not at all seeing in Sweden," he told reporters, adding however that the recent increase in cases needed to be taken "very seriously".
---
Read more:
WHO expresses 'great concern' over virus rise in Europe
Latest coronavirus stories
---
Hong Kong, Singapore announce plans for travel bubble
Hong Kong and Singapore will set up a travel bubble, the two cities have announced, as they moved to re-establish overseas travel links and lift the hurdle of quarantine for visiting foreigners.
Hong Kong's Commerce Secretary Edward Yau and Singapore's Transport Minister Ong Ye Kung said travellers under the scheme would need to get negative Covid-19 test results and travel on dedicated flights.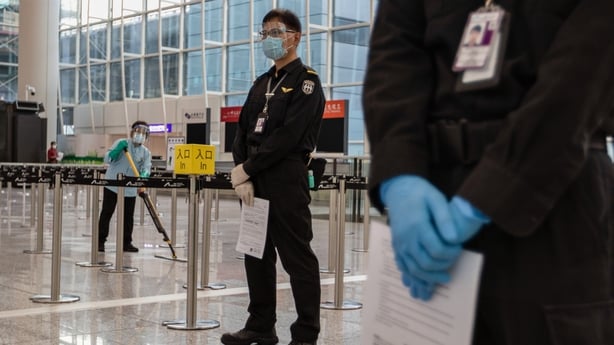 Further details, including the launch date, will be fleshed out in coming weeks, they said.
For Hong Kong, which has banned non-residents since March, the deal with Singapore is its first resumption of travel ties with another city.
Chinese city punishes two officials over virus cluster
The Chinese city of Qingdao has suspended its health commission head and sacked a hospital director following an outbreak of coronavirus infections that ended China's run of about two months without reporting a local case.
The coastal city has reported 13 recent infections, most of them linked to the Qingdao Chest Hospital, where infected travellers arriving from overseas had been treated in an isolation area.
One of the cases involved a dock worker who had earlier tested positive for the virus but only developed symptoms after about 20 days, the city said.
Qingdao announced this week that it would test all of its nine million residents for the virus over a five-day period.
More than seven million results had come back as of this morning, with no infections beyond those reported, it said.
Oxford scientists develop 5-minute Covid-19 antigen test
Scientists from Britain's University of Oxford have developed a rapid Covid-19 test able to identify the coronavirus in less than five minutes ,researchers said, adding it could be used in mass testing at airports and businesses.
The university said it hoped to start product development of the testing device in early 2021 and have an approved device available six months afterwards.