There has been a lot of discussion about "circuit breaker lockdowns" and "circuit break restrictions" recently, but what are they and where do they come from?
Circuit breakers involve the introduction of measures not dissimilar to the 'lockdown' imposed in Ireland in late March.
They are designed to bring big reductions in transmission in a short time frame. However, that has not always been the case.
Where did the circuit breaker come from?
The term circuit breaker generally refers to the use of a short but strict lockdown to drastically reduce the transmission of Covid-19.
The approach is named after devices that are used to shut off electrical circuits when too much current is flowing.
In the context of the pandemic, the term was first used to refer to steps taken by the Singaporean government in April.
While the virus had been detected in the country in January, it took until April for the state to implement a widespread lockdown measure, including restrictions on movement and gatherings, as well as the closure of schools and non-essential business.
The circuit breaker was only supposed to last for around a month, but was extended because the number of "unlinked cases" - where the source of the transmission could not be identified - was not reducing. As a result, it only officially ended almost two months later. 
Although the measures were in place for longer than expected, given that Singapore has not entered a second wave, the extended circuit breaker appears to have been successful.
However, the lockdown elements of the plan should not be viewed in isolation. The state also introduced the mandatory use of masks in public in April, had sufficient hospital bed capacity and deployed a strong testing and contact tracing regime.
It is also important to note that Singapore is still in the process of relaxing measures and has not yet entered the third phase of its reopening.
Time frames
The term "circuit breaker" has come to mean different things across different jurisdictions with varying time frames and measures.
As with Singapore, other countries that have imposed tight measures for a planned short period have failed to meet their initial deadlines.
A 12-day extension of a lockdown in Auckland, New Zealand on 12 August was described in some reports as a circuit breaker, but the Government determined it was not actually appropriate to lift the measures until 23 September.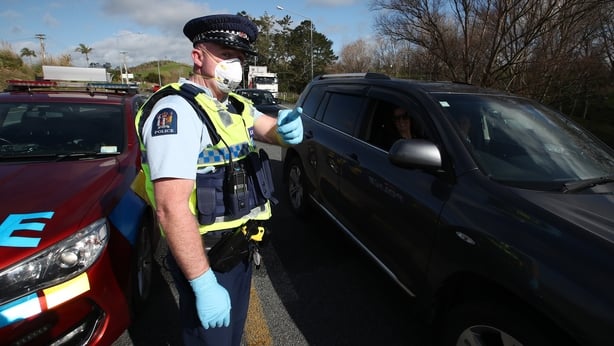 The tight restrictions placed on the Australian city of Melbourne on 2 August have also been referred to as a circuit breaker. While a curfew has been lifted and schools have reopened, many other restrictions have now been in place for more than ten weeks.
In mid-September, Israel imposed circuit breaker-style measures as part of a planned three-week lockdown. However, these measures have also been extended and are still in place today and have been met by protests.
Not all circuit breakers involve widespread lockdowns. Last Wednesday, pubs in central Scotland were ordered to close for slightly more than two weeks as part of a circuit breaker measure.
First Minister Nicola Sturgeon said the limited measures were a "short, sharp action" to reduce the spread of the virus. It is reported that the Welsh health minister is also considering such circuit breaker measures.
All-island circuit breaker
On 4 October, NPHET recommended that the Government should apply Level 5 restrictions for a period of four weeks. The term circuit breaker was not used and the Government chose to move the entire country to Level 3 instead.
While Tánaiste Leo Varadkar has said a circuit breaker may be needed, Minister for Health Stephen Donnelly has said it is not under consideration.
Taoiseach Micheál Martin has expressed doubts over the efficacy of a two-week lockdown action.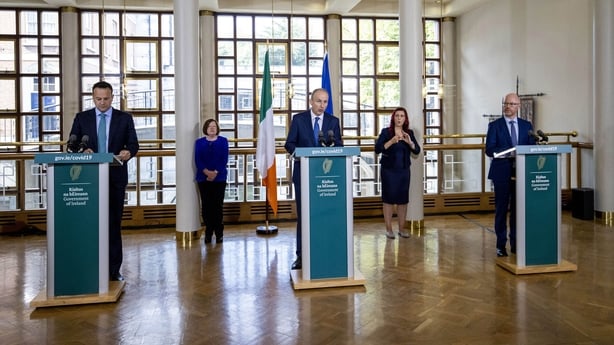 Such restrictions are also being discussed in Northern Ireland. With a drastic rise in cases, residents there have been warned by their top medical and scientific advisers to prepare for a potential circuit breaker lockdown.
However, one of the main concerns surrounding the implementation of a circuit breaker is the financing of supports for thousands of business and employees that would need to be compensated.
Politicians in the North have also questioned whether such a lockdown would be effective it was not taken on both sides of the border.
The Taoiseach has said the idea of an island-wide circuit breaker was not discussed during talks with UK Prime Minister Boris Johnson last week.