Campaigner Sr Stanislaus Kennedy has said that Covid-19 can be a turning point in the fight against homelessness as the Government can learn from the effectiveness of rent freezes and the ban on evictions.
She was speaking at the publication of the Focus Ireland annual report for 2019.
The charity says it helped 1,790 households to avoid becoming homeless or to leave homelessness last year.
Greater availability of rental accommodation has, in part, meant that more people are moving out of homelessness.
According to the Department of Housing, the number of people homeless and living in emergency accommodation fell for five consecutive months of the pandemic from March to July.
There was, however, a slight increase in the number in August.
Latest figures show, excluding those sleeping on the streets, there are 8,702 adults and children living in emergency accommodation such as hotels or family hubs.
This time last year the figure stood at 10,338 - a drop of over 1,600.
Catherine Keenan is among those figures included in the data.
She spent seven years homeless. She slept on the streets but most of the time she stayed in hostel.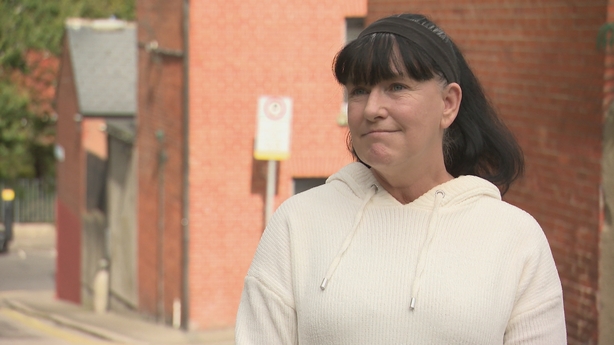 "I've seen lots of things I didn't want to see. It wasn't very nice. Leave it at that," she said.
In April, as the country was in the grip of tight Covid-19 restrictions, she got her own flat through Focus Ireland.
She said: "I love it. It's great. Just going in and closing the door behind you. Going to the shops, a bit of normality. Making a cup of tea, if you wake up in the middle of the night and knowing you're safe. You are in your own place. I still have to get used to this; inviting your friends or family around."
---
---
Focus Ireland said the Government's rent freeze and ban on evictions has also helped curb the flow into homelessness.
The measures lapsed last month and Sr Stanislaus Kennedy wants them to be reinstated.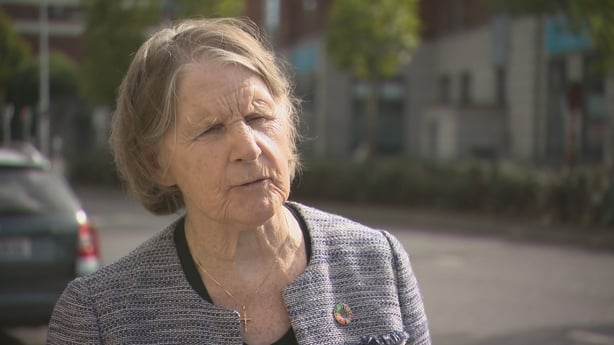 "We're seeing that the homeless figures dropped because of the measures taken by the Government - the rent freeze and the ban on evictions - and there was a determined effort by the Government agencies to work in cooperation with the voluntary sector. All of that helped to reduce down the number of people who were becoming homeless," she said.
"But unfortunately they were short-term measures and they stopped in August and now we can see the emergence of homelessness again with people coming to us with eviction notices - that's a worrying trend especially when we may be heading into a second Covid surge and into the winter."
Minister for Housing Darragh O'Brien told the Dáil in July that new measures will help tenants who have lost income due to Covid-19 until 10 January 2021.
He said they balance the need to protect those worst affected by the pandemic with the need to respect property rights and the legitimate interests of landlords.
Sr Stan said people who have been homeless during the pandemic should be offered homes through an expanded Housing First Programme.
Focus Ireland said that 14,200 people engaged with its services last year.
Overall, 1,150 households were supported in settling into new homes or directed towards exiting homelessness, while 640 households were supported to keep their homes.
Additional reporting Ailbhe Conneely