Europe surged past five million cases of the new coronavirus as France and Spain prepared tighter restrictions in an attempt to curb rising levels of infections in their capital cities.
Worldwide nearly 32 million people have been infected and more than 971,000 have died since the virus emerged in the central Chinese city of Wuhan in late 2019 and spread across the globe.
After appearing to bring cases mostly under control with economically devastating lockdowns, Europe now faces a resurgence, forcing governments to consider reintroducing tough measures.
More than half of Europe's infections have been recorded in Russia, followed by Spain, France and the United Kingdom.
The 380,000 cases reported in the past week represent the highest number in the region since the start of the pandemic.
The French government was preparing to announce stricter anti-virus measures for Paris, sources told AFP, as national infections have rocketed since lockdown was lifted - sometimes surging past 10,000 a day.
President Emmanuel Macron had said new curbs would be announced today and sources said they could include a ban on alcohol sales after 8:00 pm and restrictions on social gatherings, as well as speeded up testing.
"We are calling on people to be vigilant, we will have to live with this virus for a while," said Anne Souyris, deputy Paris mayor. "The object is to protect yourself while shaping a social life."
Britain has already announced fresh steps to try to allay the rising toll.
"To help contain the virus, office workers who can work effectively from home should do so," the government said on Tuesday, despite fears of a devastating economic impact.
New rules come into force for pubs and other hospitality venues tomorrow, forcing them to close early, and plans to allow fans back into sporting events have been ditched.
British Prime Minister Boris Johnson warned the new restrictions could last up to six months and called for a collective effort to "get through this winter together".
His scientific advisors had said the United Kingdom could see a devastating 50,000 coronavirus cases a day by mid-October if no action is taken.
Madrid pleads for more doctors, police as coronavirus cases surge
Authorities in Spain's Madrid region requested urgent help to hire hundreds of foreign doctors and reinforce police, as they mulled widening a partial coronavirus lockdown to more areas as cases rise.
The region is the hardest-hit in Spain by a second wave of the coronavirus and has restricted movement between and within some districts that are home to about 850,000 people.
Ignacio Aguado, the deputy head of the regional government, told reporters the region needed 300 doctors from outside the European Union who had worked in the first wave of the pandemic, but could not hire them immediately due to complex regulations.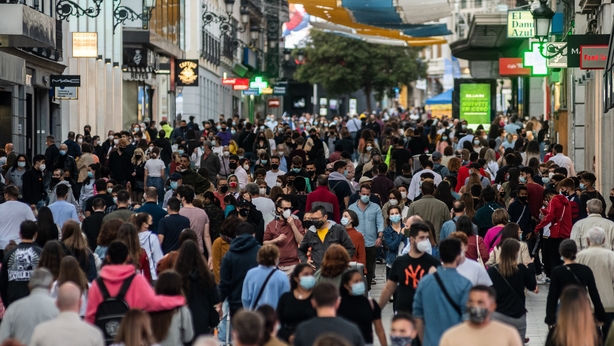 He also asked the central government for an additional 222national police to enforce quarantines and fines in areas under partial lockdown.
On Monday, the region asked central government for help from the army to fight the coronavirus surge in and around the Spanish capital, where the partial lockdown of some poorer areas has prompted protests.
"We've decided to formally request logistical help from the military to install (hospital) tents, carry out tests and disinfection tasks in each of the areas under restrictions," Mr Aguado said.
Trump says deaths 'a shame'
The World Health Organization reported late on Monday that almost two million infections were recorded around the globe in the week to 20 September.
The United States has passed 200,000 deaths, the world's highest toll, with Brazil, India and Mexico the next most severely affected countries.
The world's most powerful nation hit the figure just 41 days before a presidential election.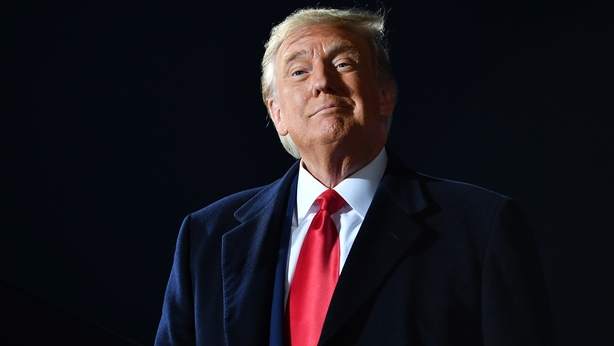 US President Donald Trump - who faces a tough re-election fight and is trailing Democrat Joe Biden in the polls - said the 200,000 milestone was "a shame" and deflected blame on to China.
Mr Trump used a video address to the annual United Nations General Assembly to attack Beijing for not stopping the spread of what he called the "China virus".
"We must hold accountable the nation which unleashed this plague onto the world - China," he told the UN's diplomatic showcase event, which is being held almost entirely online because of the pandemic.
Mr Trump has repeatedly played down the seriousness of the coronavirus crisis.
The pandemic is taking a heavier toll on employment than previously feared, the United Nations said on Wednesday, with hundreds of millions of jobs lost and workers suffering a "massive" drop in earnings.
The International Labour Organization (ILO) found that by mid-year, global working hours had declined 17.3 percent compared with last December -- equivalent to nearly 500 million full-time jobs.
"The impact has been catastrophic," ILO chief Guy Ryder told reporters in a virtual briefing.
In a rare glimmer of hope, Saudi Arabia announced that it would gradually resume the year-round umrah pilgrimage for Muslims from 4 October.
Belgium eases mask rules, cuts quarantine despite rising cases
Belgium is ending a requirement to wear masks outdoors and reducing the time people have to self-isolate, in a slight easing of coronavirus restrictions announced despite sharply rising numbers of Covid-19 infections.
Prime Minister Sophie Wilmes told a news conference that, from 1 October, people who have had contact with an infected person would only have to quarantine for seven days.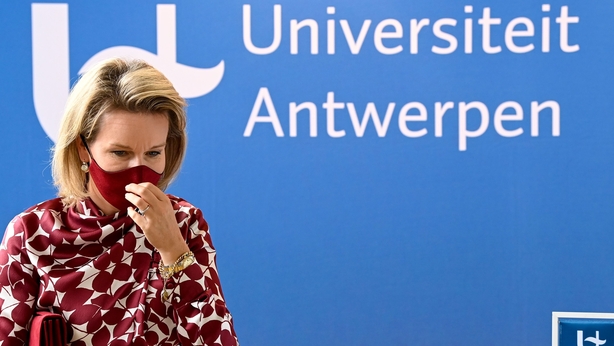 Masks would no longer be mandatory everywhere outside, as currently the case in the capital Brussels and some other cities, she said.
Masks will still have to worn in shops, cinemas, on public transport and in crowded streets.
"Wearing a mask is very important in the management of the epidemic. However there is no point in imposing it everywhere all the time," Ms Wilmes told reporters in Brussels.
Australia's virus epicentre may speed up lifting curbs as cases fall
Australia's coronavirus hotspot of Victoria is considering easing curbs sooner than previously flagged, the state's premier said, as the two-week average of new infections in the city of Melbourne dropped below 30.
Melbourne, Australia's second most populous city, has been the epicentre of the country's second wave of Covid-19. The city has been under a hard lockdown, including a nightly curfew, since 2 August.
The state reported 15 new cases and five deaths today.
The 14-day average in Melbourne dropped below the 30-50 band which the state set as a precondition for allowing around 100,000 people to return to work in construction, manufacturing, warehouses and child care from 28 September.
"We are winning this battle and we will prevail. It's just a matter of us staying the course - not letting our frustration get the better of us," state premier Daniel Andrews told reporters.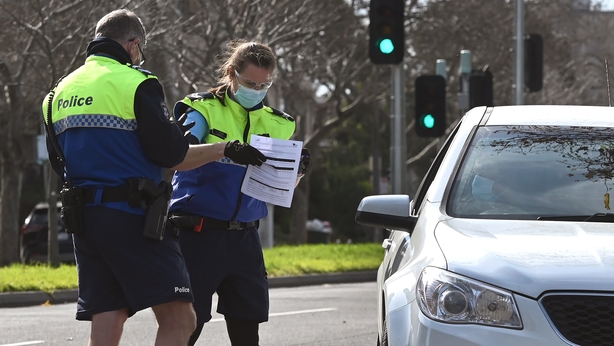 Mr Andrews said if the average holds below 30 ahead of this Sunday's review of restrictions, it was possible further curbs could be eased, but he declined to say what those might be.
"We don't want to do something that might seem quite small but could present a significant challenge to us in a couple of weeks' time," he said.
The state is only due to lift a nightly curfew in Melbourne and restrictions on people leaving home for more than two hours a day and beyond a 5km range after 25 October, by when the state wants the two-week average of new cases to drop to five.
Victoria accounts for 75% of the country's nearly 27,000 cases and 90% of its 859 deaths since the pandemic began.
Australia's biggest state, New South Wales, reported six new cases today, while South Australia reported one – all returned travellers in quarantine.
"These are all really encouraging signs... But we mustn't drop our game here," Australia's chief nursing officer said, pointing to a surge in cases in Britain.
---
---
India's coronavirus infections surge again after dip

India's coronavirus infections surged again today, a day after falling to their lowest figure in almost a month.
In the last 24 hours, there were 83,347 new cases, with1,085 deaths, federal health data showed.
India, with a population of about 1.4 billion, is consistently reporting the world's highest daily tally of infections, as it grapples with overstretched health services in the effort to control the pandemic.
Its 5.6 million infections rank second only to the United States, and more than 90,000 people have died.
Czech Republic reports second highest daily rise in cases
The Czech Republic recorded 2,394 new infections in its second highest daily rise since the coronavirus pandemic began, Health Ministry data showed today.
New cases have doubled in September as infections increase at the second fastest rate in Europe, for a tally of 53,158cases since the Czech Republic's first detections in March.
Authorities have reinstated some measures to rein in the virus, such as mask-wearing and, from Thursday, stricter limits on opening hours for bars.