The Department of Health has said an additional 188 cases of Covid-19 have been confirmed, while no further deaths have been recorded.
The total number of deaths linked to the virus stands at 1,792, while the number of cases stands at 33,121.
Of the cases the department were notified of today, 71% were under the age of 45, while 36% were associated with outbreaks or are close contacts of a confirmed case.
Nineteen of the cases have been identified as community transmission.
Of today's cases, 76 are in Dublin, 25 are in Cork, 21 are in Donegal, 16 in Kildare, 13 in Galway, seven in Roscommon and seven in Waterford, with the remaining 23 cases spread across 12 counties.
Acting Chief Medical Officer Dr Ronan Glynn has said people need to encourage their family and friends to heed the public health advice, adding that "now more than ever we need to work collectively, our individual actions count on a population level".
"The spirit of the response to Covid-19 since the outset of this pandemic has been solidarity and cooperation. While this pandemic is a uniquely challenging time for everyone, we can and will support one another in getting through this," he said.
He added: "Every one of us doing our bit in our daily lives - halving our social contacts, working from home, keeping our distance, wearing a face covering, washing our hands - matters a great deal. These small, positive steps taken together amount to our best and strongest defence against the virus."
It comes as new figures also show a further rise in the number of confirmed cases of the virus in hospitals and in intensive care units.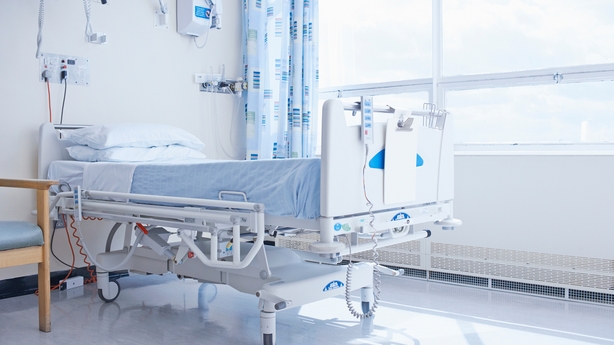 ---
Read more:
Worrying virus trends nationally 'in most areas' - Govt
Limiting contacts key to getting cases down - Nolan
Further restrictions announced for Northern Ireland
Latest coronavirus stories
---
The latest overnight Health Service Executive report puts the number of confirmed cases in hospital at 88, with 16 of these patients in intensive care.
The same time last week, the number of confirmed cases in hospitals was 57, with ten of these in ICU.
There are also 74 suspected cases in hospitals, with four in intensive care. There are 45 critical care beds available for adults in the hospital system.
Figures from the HSE also show that there are 280 adult intensive care beds open and staffed in the system, for Covid and non-Covid care.
There are also 30 ICU beds for children open and staffed. The system has 45 adult ICU and eight paediatric beds vacant for care.
In mid-April, the hospital system had 415 ICU beds open and staffed. The HSE has said that what is important is that on any given day, there are enough ICU beds for care.
It has also said that the number of ICU beds may vary from day to day, as staff may be deployed to other wards.
Extra ICU beds are expected to be provided for in the new HSE Winter Plan due to be published this week.
14-day incidence recorded at 66.6
Meanwhile, the European Centre for Disease Prevention and Control has recorded Ireland's 14-day coronavirus incidence rate at 66.6 per 100,000.
Ireland ranks 15th out of the 31 countries listed by the ECDC. The UK's rate is 70.7, while the two worst-hit countries are Spain and France, with 300.5 and 192.5 respectively.
The HSE has said it has an ongoing agreement with a German laboratory for more testing capacity, if its total system capacity of 100,000 tests here is exceeded.
The German agreement is capped at 2,000 tests per day. German laboratory testing was used earlier on during the pandemic in Ireland.
The HSE said that since May, it has had system capacity to conduct over 100,000 tests a week across the swabbing, laboratory and contact tracing system. It said that the 100,000 tests are not a target, but a total system capacity.
Testing is currently conducted across the laboratory network of 47 public and private labs. The laboratories have a daily capacity of 11,000 tests and do community testing.
The HSE said that hospital laboratories make up the balance and have a total capacity of 15,000 tests.
Separately, the HSE is to receive a €3.8 million EU grant to help pay for the cost of the pandemic.
The sum will be paid from the European Commission's mobility package, under its emergency support instrument.
The grant will be used to pay for some of the cost of transporting personal protective equipment and other medical equipment to Ireland from outside the EU between April and July this year.
Eighteen EU member states and the UK are receiving the financial supports for cargo operations undertaken as part of the response to Covid-19.
Operations were awarded funding based on a formula developed by the commission to ensure an equitable distribution of funds between applicant countries.
Minister for Health Stephen Donnelly said that the funding is an example of the support provided by the EU.
"This is a timely reminder that European solidarity is an important element of our response to the pandemic, and we will continue to work with the commission and EU colleagues to share information and coordinate actions as much as possible", he said.